The teenage boy who murdered a 6-year-old girl on a rural Scottish island has had his record-breaking sentence reduced on appeal.
In one of the most high-profile cases for decades in Scotland, Aaron Campbell was sentenced on March 21 to 27 years in prison for the abduction, sexual assault, and murder of Alesha MacPhail, 6, on the Isle of Bute last summer.
He was 16 at the time.
His appeal for a reduction in the sentence—the longest imposed on a juvenile offender in Scotland—was lodged soon after, stirring public outcry.
In the end, however, the judges shaved only three years off, after comparing with other cases.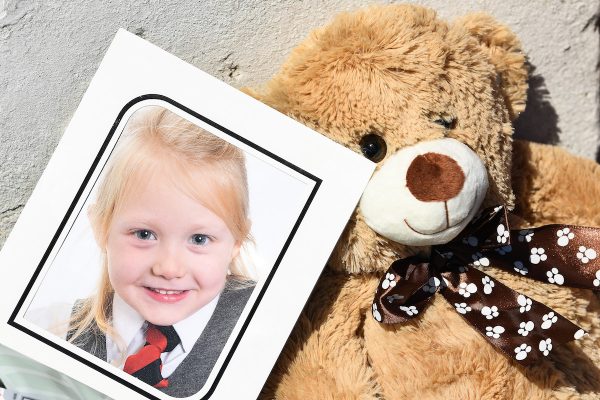 The judges warned that there is no guarantee that Campbell, now 17, will ever be freed.
"As with all punishment parts, this is not an indication of the date when the appellant will be released," said the written judgment (pdf) of the Criminal Appeal Court in Edinburgh. "It specifies rather the period which must pass before the appellant may even apply for parole."
Campbell had been drinking on the night of July 1, 2018, before he slipped into the 6-year-old's bedroom in the night, took her by the hand, and led the drowsy child out of the cottage, telling her he was a friend of her father.
He then raped and murdered her before abandoning her body in nearby woodland, where she was found later the same morning.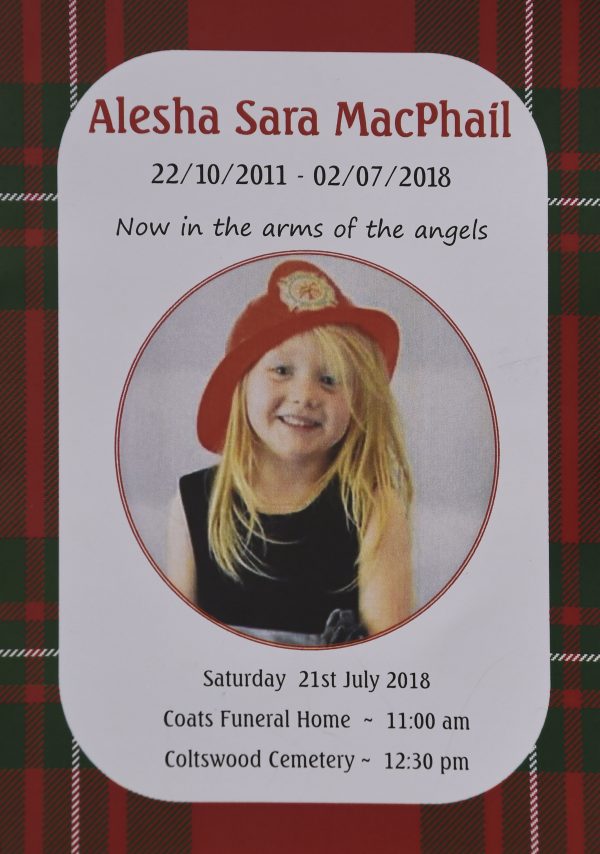 Having denied his guilt throughout the nine-day trial, Campbell suddenly confessed to psychologists ahead of sentencing by a judge who described him as "cold, callous, and remorseless."
Normally minors cannot be named in such cases. After Campbell had been found guilty, however, the judge was granted permission to release his name by parliament, as the overwhelming interest in the case had already pushed his name far into the public domain.
The vast public interest in the case was also underscored by the extremely rare decision to broadcast video of the sentencing—something almost unheard of in the British legal system.
The appeals court noted that psychologists' reports made "depressing reading," as they indicated Campbell had "psychopathic traits" and was likely prone to "potentially harmful sexual behavior."
"All I could think about was killing her once I saw her," Campbell said in his confession, according to the appeals court statement.
According to the BBC, Campbell was "addicted" to video games, and had wanted to be a YouTube star since the age of 12. His videos included clips of the game Slender Man, which revolves around a haunting faceless character who lives in the woods and stalks children.
My statement on the news that Alesha MacPhail's murderer has had his minimum sentence reduced.

Let's be clear that the judiciary are bound to apply the law as it stands – it is up to Parliament and Government to toughen sentences and I am clear we should. https://t.co/ggZSMeQQe6 pic.twitter.com/jRGobpHvBJ

— Liam Kerr MSP (@liamkerrMSP) September 10, 2019
Describing Campbell as one of Scotland's "most vile criminals," Scottish lawmaker Liam Kerr said the appeal was a "disgraceful outcome."
"Yet again, Scotland's justice system has come down favorably on the side of the criminal, and it will cause massive upset to the victim's family."
"If anything, he should be looking at an even longer stint."