One out of every five (20.8 percent) students reports being bullied, according to data published by the National Center for Educational Statistics in 2016. Bullying hurts, and it can make kids feel lonely, scared, sad, and sick. One 5-year-old boy was so traumatized by bullying that he would throw up before school. Luckily, the boy was scared no more when two 16-year-old high school football players showed up.
When Hobbs Eagle football player Chris Kuykendall, from Hobbs, New Mexico, learned about the 5-year-old boy who was being bullied, he was heartbroken and decided to do something.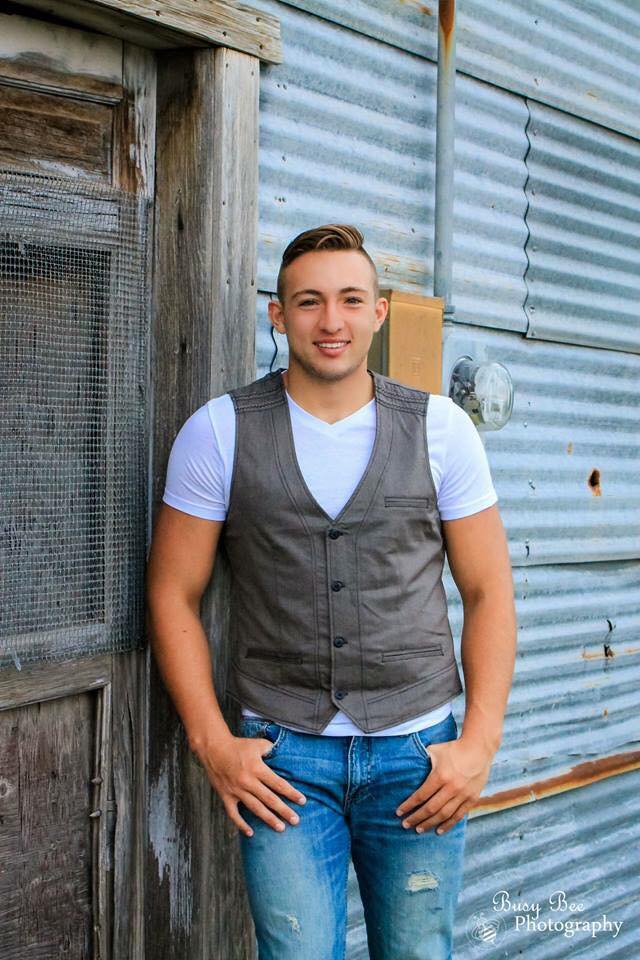 The 5-year-old boy was so distressed that he would throw up in the morning before school. "He didn't want to go to school when he was at school he was just miserable. That shouldn't be happening at all," Kuykendall told Meredith, host of The Meredith Vieira Show.
Kuykendall himself had been bullied when he was younger. "I remembered how I felt when I was getting bullied. It just fired me up," he said. "I wanted to change that right then and there. I didn't want him to go another day, wake up another day, feeling like he didn't need to go to school."
A critical mistake most children make is not telling their parents about the bullying, a mistake that Kuykendall had also once made. Kuykendall was further prompted to help put an end to the bullying epidemic when he learned of a 13-year-old from his community who had committed suicide because of bullying.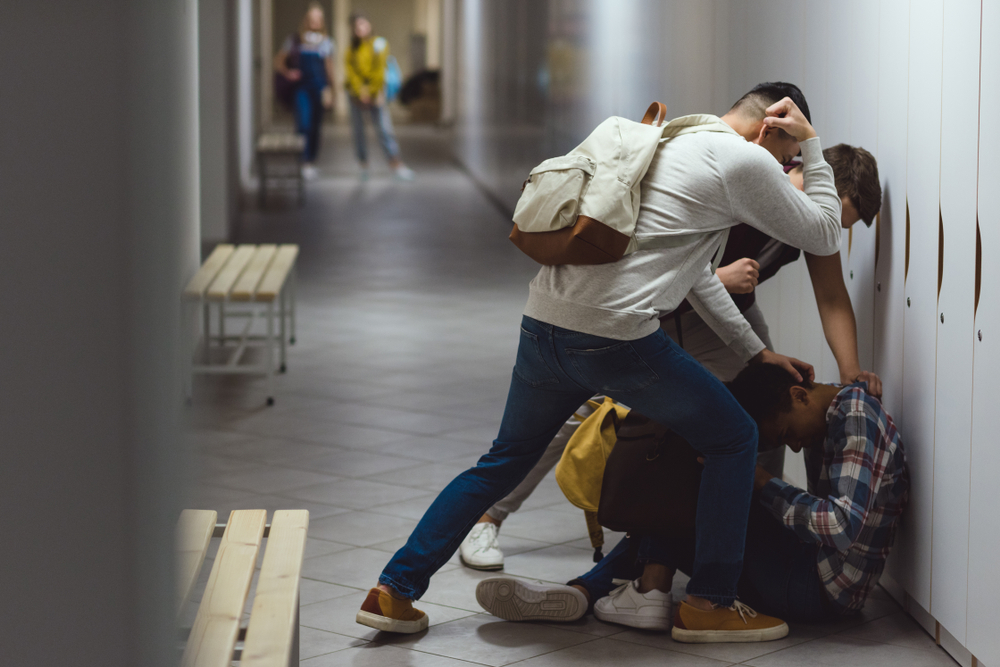 To help the 5-year-old boy, Kuykendall came up with an idea: he invited the boy to eat lunch with him. Then when the other kids at school see it, they will think that he must be really cool to have a football player eat with him. The plan worked.
Afterward, Kuykendall learned that the boy "was doing a lot better." "He was ready to go to school, playing on the playground. It just opened him up," he said.
Seeing what Kuykendall was doing, a fellow football player, Brevin Young, was so touched that he decided to join in the effort, as he too had been bullied when he was younger.
"I was bullied as a kid and I feel like I didn't have anybody there to lean on," said Young. "And just thinking back on how I felt about it, I wanted to make sure now the kid didn't feel like that."
Young believes that bullying today is worse than ever. He said he was shocked to hear things like "kindergartners and first-graders … getting their fingers bent back and getting hit and kicked and verbally abused."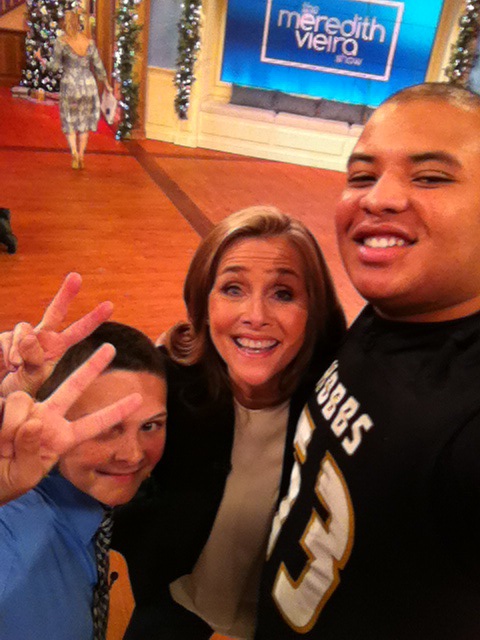 Afterward, the then-16-year-old Kuykendall and Young set up the buddy group Eagle Buddies, which pairs high school athletes with bullied kids to build their confidence and give them support. The athletes played and ate lunch with those children, and it had an amazing effect, changing their lives.
The two teenagers' brilliant initiative of lunching with bullied kids garnered national attention after their story was aired on TV in October 2014. Subsequently, Kuykendall and Young were invited on The Meredith Vieira Show.
Ryan Chamberlain, a 5th-grade spelling bee champion, whom Kuykendall and Young had helped, also joined them on the show. "I was getting bullied at school one day and I was crying in the office and they came in and I told them what's the matter," Ryan said in an interview with News West 9. "It's just nice to know that you can talk to somebody and that they'll stop the bullying," he added.
In recognition of their great work, The Meredith Vieira Show gifted Kuykendall and Young with customized letterman jackets and $5,000 from Quiznos for them to continue having lunch with bullied kids. "That was crazy," Brevin Young, co-founder of the Eagles Buddies, told NewsWest 9, alluding to the enormous recognition.
"They really supported it a lot so I think they were really on board with it and I've had numerous amount of people from different states call and text me about how they can get this started in their school, so it's definitely been a pretty good experience," Kuykendall added.
Here it is! One of the BEST stories we've seen in a while! "Eagle Buddies," football players who stop school bullying by having lunch with victims. They are our "Classroom Crusaders!"

The Meredith Vieira Show စာစုတင်ရာတွင် အသုံးပြုမှု ၂၀၁၄၊ ဒီဇင်ဘာ ၅၊ သောကြာနေ့
Seeing the teenagers' spontaneous action, Young's mom, Legina Gonzales, was deeply touched. "It's just amazing to see how kids can help kids and don't ever underestimate a 16-year-old," the mom said. "It's been so amazing to see the humanity in teenagers and we just have to look and open the door and bring it. And it's there."
"It just shows that anybody can make a difference because it's not only happening in Hobbs, New Mexico. It's happening everywhere," said Kuykendall.
To the kids who are being bullied, having someone by their side during lunch can make a huge difference. Having friends to hang out with can help them feel confident and accepted. Kudos to Kuykendall and Young for dedicating their time to accompany children who are victims of bullying!
Watch how Kuykendall and Young are changing lives and stopping bullying in the video: