Sandra Oh, 'Grey's Anatomy' Cristina Yang, Says Goodbye to Cast, Quotes Rainer Maria Rilke
May 16, 2014 1:41 pm Last Updated: May 16, 2014 1:41 pm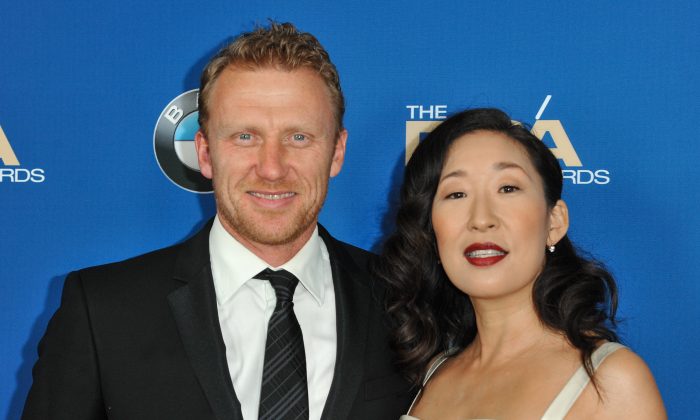 "Grey's Anatomy" lead star, Sandra Oh, left the ABC medical drama after the show wrapped up its 10th season on a very emotional note. Thanking all her colleagues and cast members in a stream of sentimental twitter posts, she's Dr. Cristina Yang no more.
"Chandra Wilson may actually be the most amazing woman ever," Oh wrote about her costar.
"One of the reasons I am an actor is directly because of Debbie Allen," she said about the actress and TV producer.
Oh has been with "Grey's Anatomy" since its inception in 2005. In an interview with The Hollywood Reporter she said she will stay open to any opportunities in film, and if ever asked to come back for the overall show finale, she'd be more than pleased. 
"I'm going do plays [Death and the Maiden] and after that, I don't know. I want to be as open as possible to anything that comes," she told the publication. 
"By the way, Sandra Oh is completely free July 20th when the play ends!" she said, laughing.
Oh also posted a special thank you note and photo for her costar Kevin McKidd, who played Dr. Owen Hunt on the show. "Kev, I know you're in the Highlands. I'm sending you my heart and my thanks. Cristina & Owen forever." 
She then ended off her twitter binge with a quote from Rainer Maria Rilke. 
"I live my life in widening circles that reach out across the world. I may not complete this last one but I give myself to it. I circle around God, around the primordial tower. I've been circling for thousands of years and I still don't know: Am I a falcon, a storm, or a great song?"