Sam Bankman-Fried, the founder and former CEO of bankrupt crypto platform FTX, said on Dec. 4 that he "will testify" before Congress on the circumstances around the collapse, though his statement left open the possibility that it could be a while before he actually appears before lawmakers—if ever.
Bankman-Fried made the remarks in a response to a Twitter post by House Financial Services Committee Chair Maxine Waters (D-Calif.), who invited the former tech CEO to appear before the committee's upcoming meeting on Dec. 13.
"@SBF_FTX, we appreciate that you've been candid in your discussions about what happened at #FTX. Your willingness to talk to the public will help the company's customers, investors, and others. To that end, we would welcome your participation in our hearing on the 13th," Waters wrote.
Bankman-Fried replied by saying he'll testify—but only once he's figured out "what happened" at FTX and feels moved by a sense of duty to testify.
"Rep. Waters, and the House Committee on Financial Services: Once I have finished learning and reviewing what happened, I would feel like it was my duty to appear before the committee and explain. I'm not sure that will happen by the 13th. But when it does, I will testify."
Reacting to Bankman-Fried's remark, Jake Chervinsky, head of policy at lobby group Blockchain Association, suggested that the former FTX chief is worried about testifying under oath.
"Translation: he doesn't mind lying to Andrew Ross Sorkin or George Stephanopoulos, but lying to Congress under oath is less appealing," Chervinsky said.
In a separate message replying to Waters's invitation for Bankman-Fried to testify, Chervinsky said that he's convinced that a probe into what happened at FTX will show Bankman-Fried hasn't been truthful in his statements about the circumstances around the collapse.
"Rep. Waters, we appreciate that you're holding a hearing on the 13th, and we look forward to substantive factfinding about what happened at FTX. I am certain that factfinding will show that @SBF_FTX has not, in fact, been candid in his discussions. He committed fraud, full stop."
Bankman-Fried didn't immediately respond with a request to clarify whether his response to Waters should be understood as a firm commitment to testify before Congress and, if so, when that might actually happen.
FTX is currently going through bankruptcy proceedings after filing for Chapter 11, following a liquidity crisis and an abandoned potential rescue deal by larger rival Binance that ultimately saw traders pull billions from the platform.
Bankman-Fried's empire reportedly owes more than $3 billion to its top 50 creditors, with the former CEO admitting to "a lot of mistakes" but insisting he never knowingly or intentionally committed fraud.
Questions have been raised regarding billions in missing funds and investigations have been launched by financial regulators and authorities in both the United States and the Bahamas.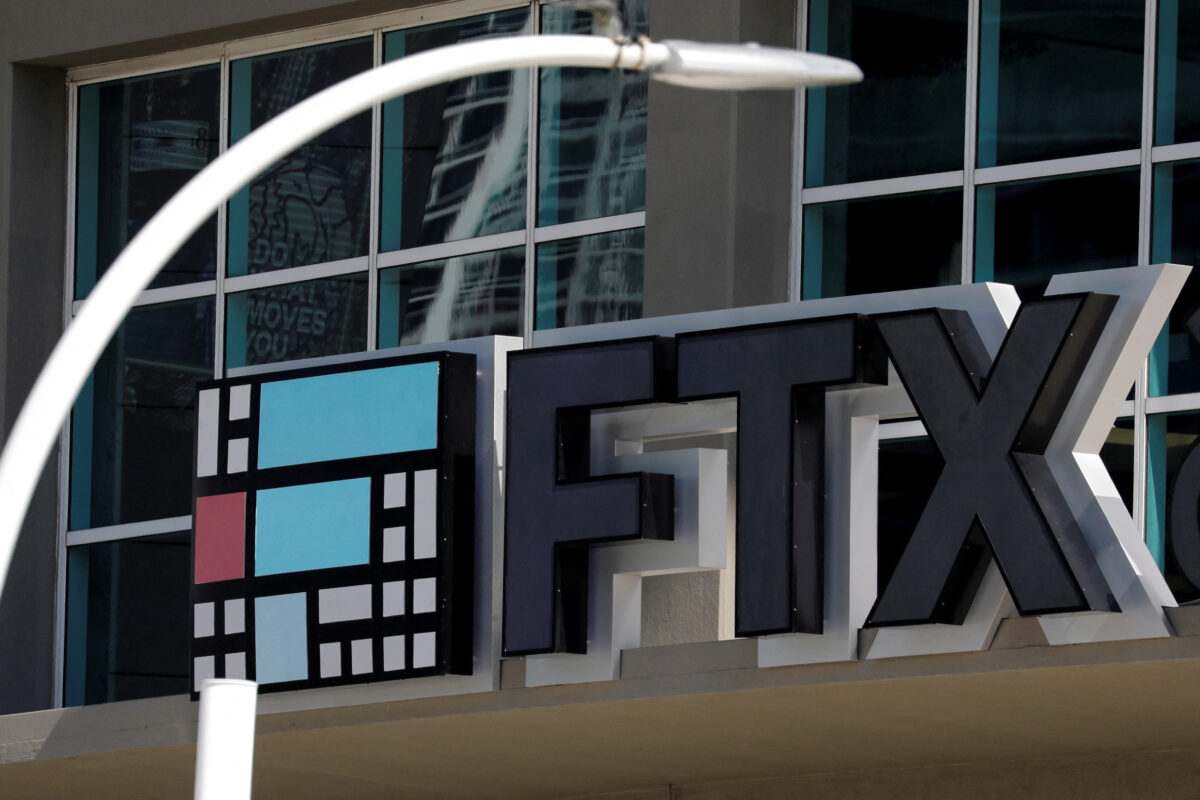 'Deeply Sorry'
Bankman-Fried appeared at some times contrite and at others evasive when he answered questions at a recent New York Times DealBook Summit, saying that he was "deeply sorry about what happened" and insisting he was unaware of any intentional misuse of customer funds.
When asked at the event if he'd committed any fraud at FTX, Bankman-Fried replied that while he had made a lot of mistakes, he "didn't ever try to commit fraud on anyone."
"I was excited about the prospects of FTX a month ago. I saw it as a thriving, growing business. I was shocked by what happened this month," he said.
The former FTX chief said he was making his remarks against the advice of his lawyers, given that he might one day be facing criminal and civil charges.
When asked if he was concerned about facing criminal charges, Bankman-Fried replied, "Sounds weird to say, but I think the real answer is, that's not what I'm focusing on … Like, what matters here is the millions of customers, what matters here is all the stakeholders in FTX who got hurt and trying to do everything I can to help them out."
Bankman-Fried also argued that a lack of proper oversight and regulation contributed to FTX's collapse, pointing to management failures, oversight failures, transparency failures, and failures in reporting.
"Look, I screwed up," Bankman-Fried said.
"There absolutely were management failures, huge management failures. I bear responsibility for that. There were oversight failures, transparency failures, reporting, like, so many things we should have had in place. I think that a lot of it was on the risk management side."
'When It Rains, It Pours'
One mistake, Bankman-Fried said in a Twitter post shortly after the collapse of FTX, was underestimating margin on users' accounts. It's a flub that snowballed when FTX users rushed to withdraw their deposits, sparking a liquidity crunch.
The run was triggered when Changpeng Zhao, CEO of FTX's main rival, Binance, posted messages on Twitter questioning the stability of its operations and announcing it was liquidating is holdings of FTT, a token put out by FTX.
"We will try to do so in a way that minimizes market impact. Due to market conditions and limited liquidity, we expect this will take a few months to complete," Zhao said.
But FTX users rushed for the exits. Bankman-Fried said that the exchange experienced around $5 billion in withdrawals, the biggest amount "by a huge margin."
"Because, of course, when it rains, it pours," he said.
'Complete Failure of Corporate Controls'
John Ray, who replaced Bankman-Fried as CEO of FTX, said in a court filing that he had never seen anything as bad as FTX in his decades of experience overseeing some of the biggest bankruptcies ever.
Ray, who once led the infamous energy firm Enron through its bankruptcy proceedings, said in a sworn declaration filed on Nov. 17 with the U.S. Bankruptcy Court for the District of Delaware and obtained by The Epoch Times that what he saw under the hood of FTX was "unprecedented."
"Never in my career have I seen such a complete failure of corporate controls and such a complete absence of trustworthy financial information as occurred here," Ray wrote in the declaration, which was filed in support of petitions for FTX's Chapter 11 bankruptcy.
Citing over 40 years of legal and restructuring experience, including some of the biggest corporate failures in history, Ray elaborated on just how badly he thinks FTX was mismanaged before its collapse.
"From compromised systems integrity and faulty regulatory oversight abroad, to the concentration of control in the hands of a very small group of inexperienced, unsophisticated and potentially compromised individuals, this situation is unprecedented."
Once considered one of the more stable players in the loosely regulated crypto industry, FTX was at one point valued at $32 billion. Bankman-Fried's personal net worth was once estimated at nearly $27 billion. At the New York Times' event, he said it's now down to around $100,000 and one working credit card.
Kevin Stocklin contributed to this report.