Ukraine's National Defense Council has released an update to its tally of Russia's combat losses in its war against Ukraine, claiming that the number of Russian troops killed in the fighting has risen above 10,000.
Besides the number of troop deaths climbing above 10,000 for the first time since Russia launched a multi-pronged invasion against its neighbor ten days ago, Ukraine's defense council said Russian forces have lost 945 armored patrol vehicles, 269 tanks, 105 artillery systems, 40 helicopters, and 39 airplanes.
Russia's own official combat loss tally is far lower, with its Defense Ministry saying on Wednesday that 498 service members had been killed and around 1,500 wounded, figures met with skepticism by Western analysts.
Information on Russian invasion

Losses of the Russian occupying forces in Ukraine, March 5 pic.twitter.com/3Ugc26YYJh

— UKR Mission to UN (@UKRinUN) March 5, 2022
Russian President Vladimir Putin, in his first personal acknowledgment of military losses, said in a televised address to the nation on Thursday that families of the deceased would be entitled to a payment of around $50,000.
Putin also said that the invasion, which he's described as a "special military operation" to "demilitarize and denazify" Ukraine, was proceeding "strictly" according to schedule.
But censorship in Russian media, which has been ramped up during the war, casts doubt on the veracity of official tallies and statements. On Friday, Russia clamped down hard on news and free speech, blocking access to Facebook and foreign news outlets, and passing a law criminalizing the spread of "false information" about the war, with a punishment of up to 15 years behind bars.
Western officials and analysts, meanwhile, have suggested that the Russian invasion is behind schedule or appears to have stalled in parts of Ukraine while alluding to bad planning and low Russian troop morale.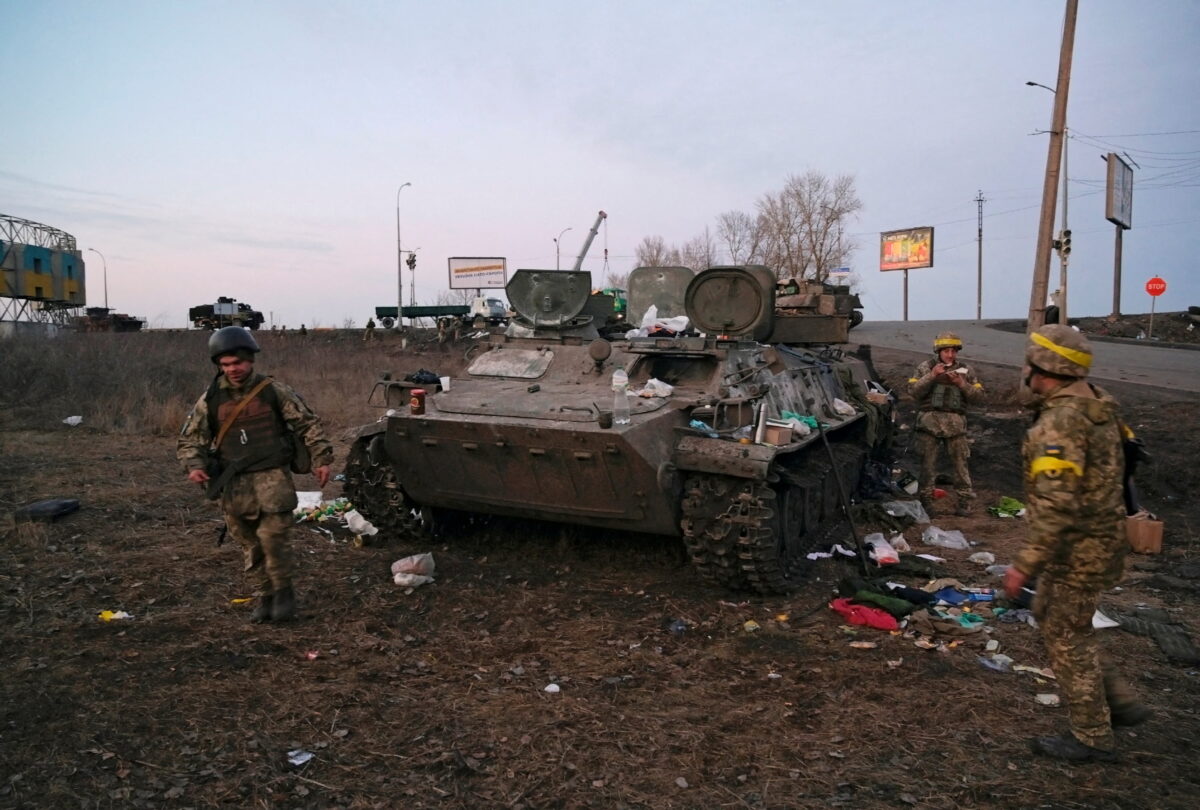 Retired Gen. Jack Keane told Fox News on Friday that he sees what he described as "almost two wars" taking place in Ukraine, one in the north and one in the south.
Russia's southern assault has made headway and been largely successful, in terms of Russia's military objectives, Keane said. Russian forces have captured the southern city of Kherson, a key Black Sea port, the first major Ukrainian city to fall since the invasion began. They have also surrounded Mariupol, a city in the southeast of Ukraine, and Russian forces are approaching the southern port city of Odessa, he said.
"The purpose and the strategy that the Russians are using here is to cut the Ukrainians off from the sea, which is where all their imports and exports transit," he explained. Keane said that another Russian objective was close to being met, namely the establishment of a land bridge from Russia to Crimea, which Moscow annexed in 2014.
The Russian units fighting in the south are from the same military district and have long trained together, he noted, saying this likely is a factor behind their performance.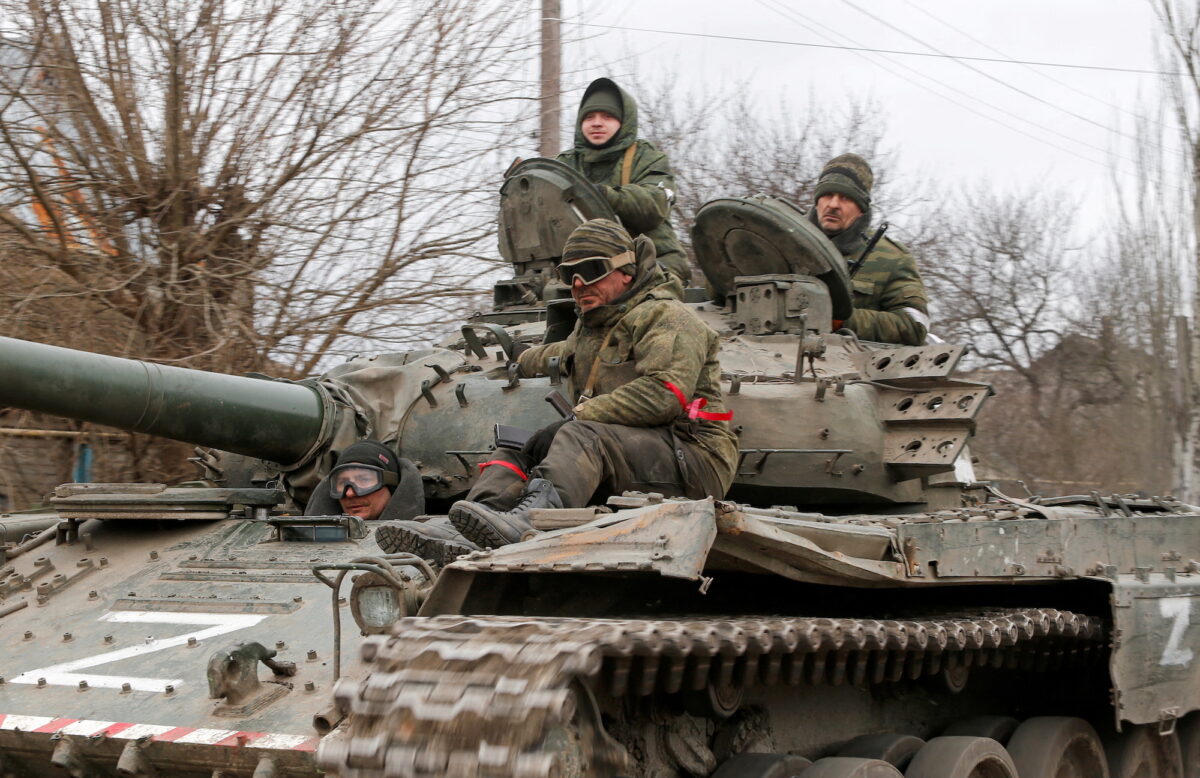 In the north of Ukraine, however, operations "are largely stalled," Keane said. Russian forces mounting an assault on Kyiv tried to establish a third axis of attack in the face of their failures to make progress thus far, he said, but all those efforts have largely been unsuccessful.
"A lot of them are logistical challenges," Keane said, adding that another aspect driving the Russians' failure in the north are deficiencies in the fighting force itself. He explained that many of the Russian forces in the north are a "hodgepodge of units" that have never before exercised together on large-scale operations like the current one.
Staunch Ukrainian resistance is also a factor wrong-footing the Russian advance in the north, Keane added.
But while Russia's military failures raise hopes that their offensive might be repelled, some fear the risk of an escalation and a shift to a strategy of reducing resisting cities to rubble via shelling. That was Putin's playbook in Syria, where Russian planes bombed the country's second-largest city Aleppo, with heavy civilian casualties.
"We watched in real time how Russia's war machine destroyed our homes, schools, and hospitals," said Motaz, a 37-year-old native of Aleppo, who now lives in a tent in a displaced-persons camp in northwest Syria. "That's why I'm afraid they would repeat the same thing against civilians in Ukraine."
Already there have been reports of Russian forces using cluster munitions and other non-precision weapons in Ukraine.
"We have seen the use of cluster bombs and we have seen reports of use of other types of weapons which would be in violation of international law," NATO Secretary-General Jens Stoltenberg told reporters in Brussels on Friday.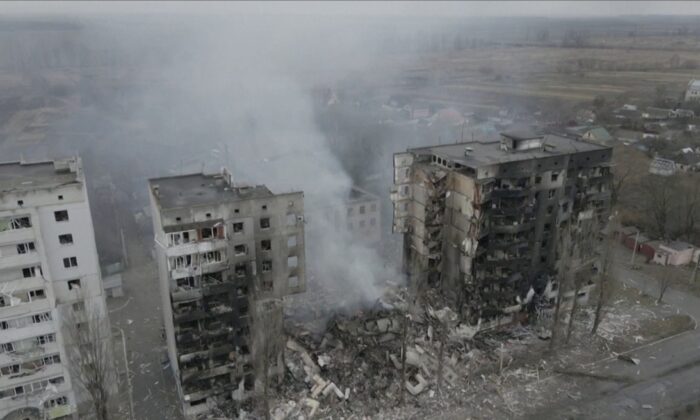 Ukraine's Foreign Minister, Dmytro Kuleba, echoed that view on Twitter.
"Russia shifts to ugly tactics aimed at maximum civilian damage: bombs residential areas and critical infrastructure, threatens nuclear facilities," he said, calling for more sanctions against Russia, including an oil embargo and closing ports to Russian ships.
Russia's invasion of Ukraine has led to a massive humanitarian crisis, with 1.3 million people having fled the hostilities as of March 5, according to the U.N.
"Unless there is an immediate end to the conflict, millions more are likely to be forced to flee," the U.N. Refugee Agency said in a statement.