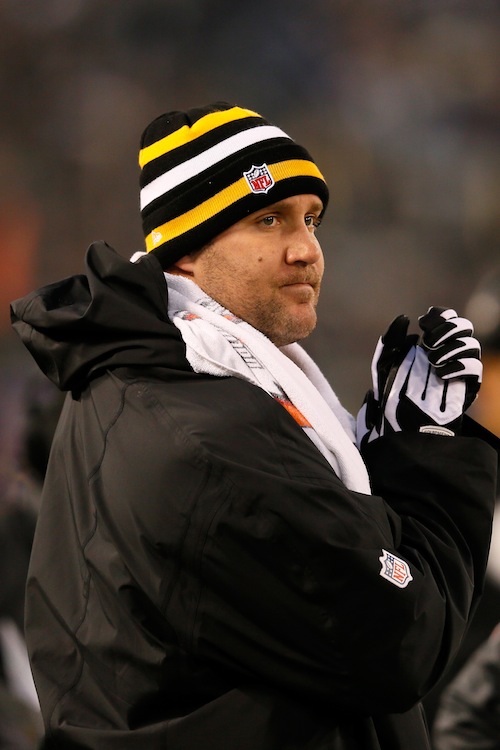 Big Ben is back for Pittsburgh.
According to a report on the NFL's website Ben Roethlisberger will make his return Sunday against the San Diego Chargers.
Roethlisberger, who last played November 12 against Kansas City, has missed the last three games with rib and shoulder injuries. The Steelers were 1-2 without him while playing division-leading Baltimore twice.
Roethlisberger, who carries a quarterback rating of 100.0 this season, finally suited up for practice this week.
"He has been above the line in all areas," said Steelers head coach Mike Tomlin on Thursday. "Really, the only question we can't answer is taking a hit. Obviously that will be answered in the stadium on Sunday."
Roethlisberger will play with a custom fit rib/chest compression shirt and a layer of Kevlar-lined composite in his shoulder pads to help absorb any hits taken this week.
The Epoch Times publishes in 35 countries and in 19 languages. Subscribe to our e-newsletter.