Sen. Rick Scott (R-Fla.) on Wednesday promised to delay President Joe Biden's homeland security nominees until the Democrat visits the U.S.-Mexico border.
The Senate Homeland Security and Governmental Affairs Committee met in Washington and, in a unanimous voice vote sent three nominees to the Senate for a vote, including Jen Easterly to be the director of the Cybersecurity and Infrastructure Security Agency (CISA).
But Scott said after the vote he would hold Easterly's nomination, and others, until Biden travels to the border.
"I'm very concerned about the crisis on the southern border and I'm very disappointed that the president has elected not to go there and address what he's going to do to take steps to stop the crisis," the former governor of Florida told colleagues.
"I clearly support Jen Easterly to be the director of CISA, she's got the right background to be able to do the job. It has no reflection on her nomination, but I am going to hold all nominations including hers until the president visits the border, and I think the president needs to visit the border and tell us how he is going to address the crisis."
A spokesman for the senator told The Epoch Times via email that Scott was referring only to Department of Homeland Security nominees. CISA is an office inside the department.
Scott initially announced the plan of action last month.
"If Biden refuses to help those risking their lives every day to keep us safe, and put an end to a humanitarian crisis he has recklessly created, I can't allow his nominees to move forward in an expedited fashion. His crisis can no longer be ignored. The American people deserve accountability, and to know that our country is secure and our families are being protected. I won't accept anything less," he said at the time, blaming Biden's policies for the surge in illegal immigration seen since the Democrat entered office in January.
The White House did not immediately return an inquiry.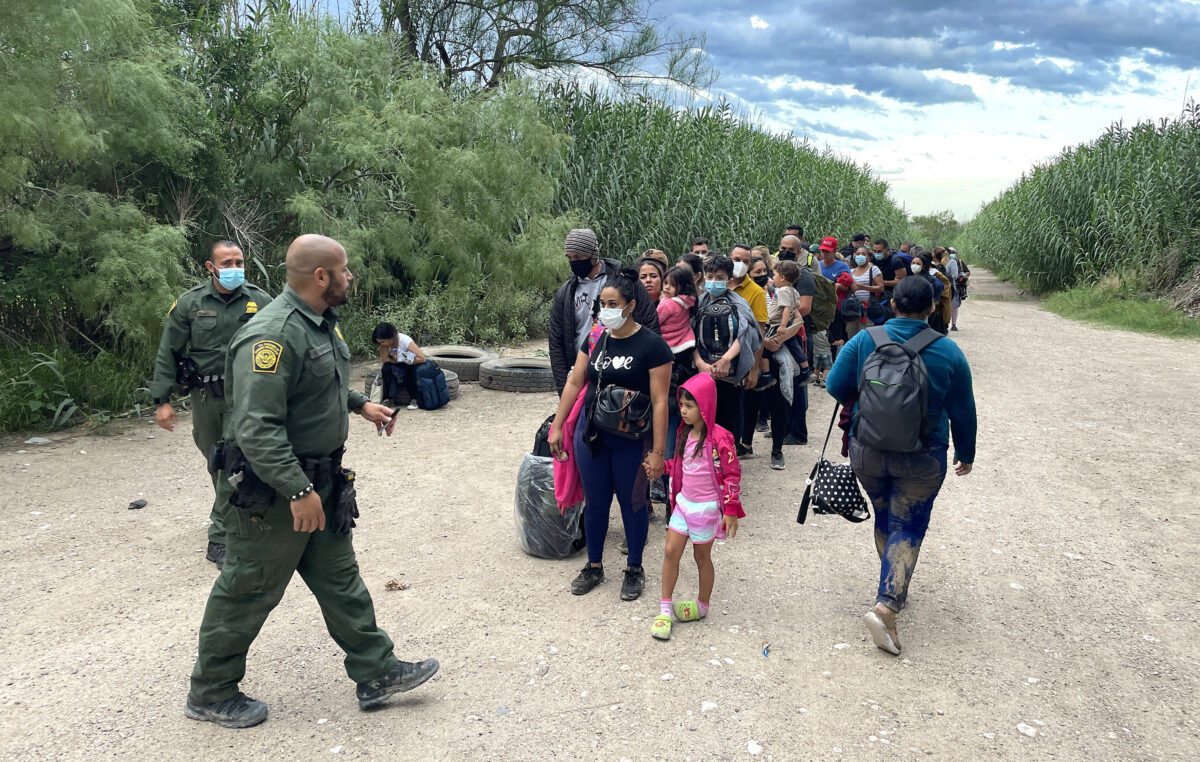 Sen. Tom Carper (D-Del.) responded during the meeting by claiming Biden, who has spent decades in various roles in Washington, "has probably been to the U.S.-Mexico border more than anybody on this committee, and my guess is he'll go again," Carper said during the hearing.
Carper said that he favors welcoming immigrants who arrive at the border and is in alignment with the administration on focusing on "root causes" of illegal immigration.
"Joe Biden is all about root causes, and I'm all about root causes. That's where we need to focus our time and energy," he said.
The president earlier this year tasked Vice President Kamala Harris with dealing with the causes of migration. Harris recently took a trip to Guatemala to meet with leaders there on the matter.