Two top Republicans in the House of Representatives are pushing for an audit of the recently-passed COVID-19 relief package after New York state created a fund to send payments to illegal immigrants.
Rep. Jason Smith (R-Mo.), the ranking member of the House Budget Committee, and Rep. James Comer (R-Ky.), the top GOP member on the House Oversight Committee, asked Eugene Sperling, who is overseeing implementation of the relief package, to probe the fund.
"The $2.1 billion price tag of this fund is quite peculiar. The $1.9 trillion spending plan enacted last month allocated monetary relief to states using a new biased formula that resulted in New York, and other states run by Democrat officials, receiving disproportionately more aid than in previous coronavirus relief bills," the legislators wrote in a letter.
"Coincidentally, the amount of additional federal dollars New York appears to be receiving because of the change in the funding distribution formula is exactly the same as this new fund for illegal immigrants—$2.1 billion," they added later.
Sperling was appointed by President Joe Biden to oversee distribution of the funds in the package, which was passed by Congress but had no Republican backing before being signed by the president.
"Given the questions raised by the actions of the State of New York, we sincerely hope you will use your position to protect the integrity of American taxpayer dollars and put American families first," Smith and Comer wrote.
The White House did not immediately respond to a request for comment.
Biden's relief package included approximately $195 billion for state and local aid.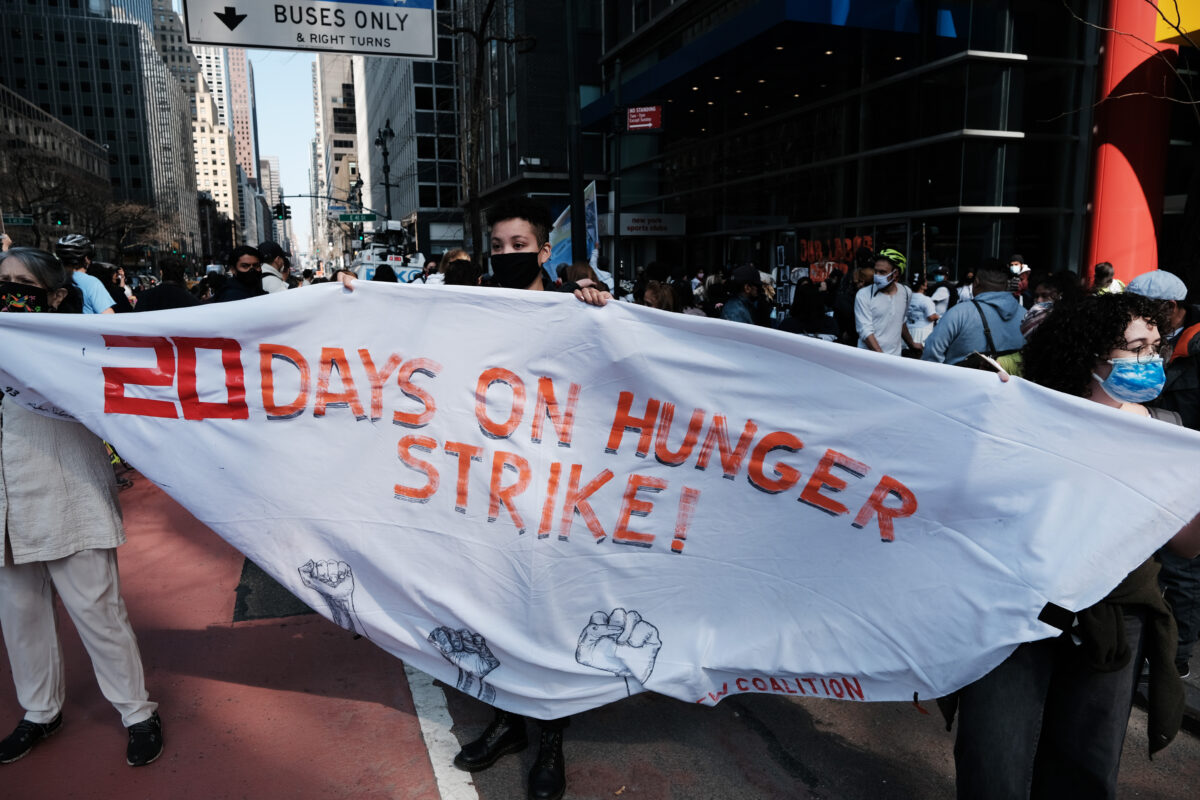 "The Biden Bailout Bill was never about economic recovery, it was about control. The American people deserve to know why their money is being funneled to illegal immigrants over the working class," Smith wrote in a tweet.
New York legislators earlier this week agreed on a $212 billion budget that included allocating $2.1 billion for an Excluded Worker Fund.
The fund was meant to send up to $15,600 to each worker who lost their job during the COVID-19 pandemic but could not get federal stimulus checks or other aid approved in federal packages because of their immigration status.
Officials did not hide that virtually all of the money would go to illegal immigrants.
"Just because you are undocumented doesn't mean we don't care and we don't have compassion and we don't want to help," New York Gov. Andrew Cuomo told reporters in Albany this week.
Undocumented is another term for people illegally in the country.
New York City Gov. Bill de Blasio said Thursday that the people who will get money from the fund "are New Yorkers."
"Half a million of our fellow New Yorkers here in this city happen to be undocumented. They are part of our city. They're part of the life of our city. This is why long ago we provide public education, we provide health care, there's been a food crisis, we provide food, we don't discriminate," he said in a briefing at City Hall.
"So, my answer is, yes, this is important to do because these are families. These are human beings who are part of our communities, part of our life, part of our economy, they've been suffering without a lot of the help other people have gotten. This is part of how we recovered together. So, I do think it was the right thing to do."