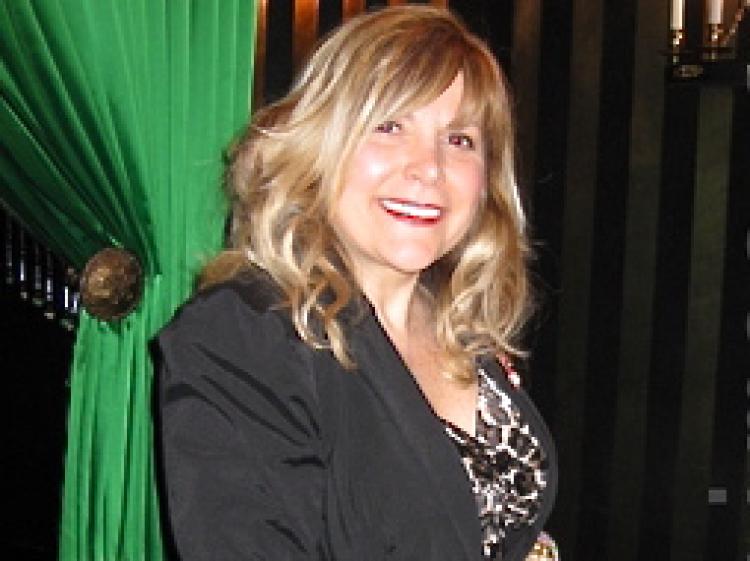 CHICAGO—"I love your vocalists," said singer Rachael Cain after attending the Shen Yun Performing Arts New York Company at Chicago's Civic Opera House on April 16. Ms. Cain is known as the "Queen of House Music" according to Billboard Magazine.
In the early '80s, House Music originated in Chicago and is a style of electronic dance music known the world over.
The performance she was praising is by Shen Yun, a company based in New York, dedicated to revitalizing 5,000 years of divinely inspired traditional Chinese culture, lost due to the communist regime's Cultural Revolution. Shen Yun accomplishes its mission through the classical Chinese dance, ethnic and folk dance, music, high technology interactive backdrops, colorful costumes, and award-winning soloists.
"I marveled at the fact that they [vocalists] had no microphones whatsoever. I was checking and that was magnificent," Ms. Cain said.
"And, the contralto was out of this world because you never get to hear voices like that," she said.
The lyrics for each of the vocal soloists was provided on the interactive backdrop in Chinese and English. She noted that the translated lyrics were inspiring, uplifting, and hopeful.
Ms. Cain said that the whole multi-media part of the show was really great.
"I think the vocalists were wonderful and the dancers terrific."
But the costumes caught her eye as well. "So much went into [costume development]. I can really appreciate it as I am involved in the music business."
"I absolutely think the production, quality, personnel, vocalists and the orchestra was wonderful."
Ms. Cain added, "It is obvious how much the original Chinese culture has influenced the rest of the world, including our modern society."
"I recommend to anyone to come to see the show. I hope to see the show again when I visit Manhattan," she said.
Reporting by NTD Television and Cat Rooney.
Shen Yun Performing Arts New York Company will perform at Chicago's Civic Opera House through April 24. For more information, visit ShenYunPerformingArts.org