Relay Hunger Strike Has Support In China to Last One Year
February 15, 2006 12:00 am Last Updated: February 15, 2006 12:00 am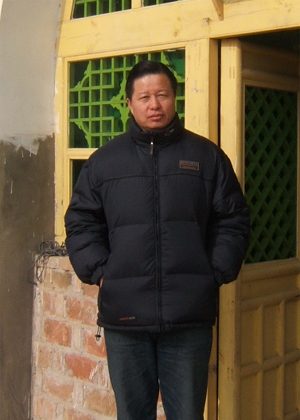 The enrollment in the Relay Hunger Strike for Human Rights Support Group in Mainland China has been rolling enthusiastically. With the huge number that has enrolled, the hunger strike could go on for a whole year with two persons at a time for 24 hours. The massive enrollment has alerted the authorities, prompting them to interfere with the preparation of hunger strike activities; they have even warned and threatened participants.
Attorney Gao Zhisheng and the human rights activists in China are preparing a plan for the strike activities. Gao disclosed to a reporter on Monday February 13, saying, "We want to have an overall plan to tell the public our thoughts; we have sufficient volunteers to keep it going for a whole year and more volunteers are pouring in. Volunteers are from 22 to 23 provinces.
"Now the planning and scheduling has become difficult; most of the volunteers wish to start their hunger strike sooner. In anticipation, hunger strikers from all over the world are also like a rising storm. This is not because of what we have done individually, it is a natural reaction when a tyranny reaches a certain depth, and people will rapidly choose their own means of protest."
During the Chinese New Year holidays, Gao went back to his home town in Shaanxi and returned safely to Beijing on the afternoon of Saturday, February 11. People from all walks of life met in a restaurant near Gao's office to discuss human rights activities. Mr. Hu Jia and Mr. Qi Zhiyong were unable to attend as they are in Beijing under house arrest. Mr. Hu Jia had an interview with RFA journalist on Monday February 13. Mr. Hu Jia said, "I was going to see Gao that afternoon to put together a volunteer list and to discuss a better hunger strike schedule and a means of signing up. But we have not been able to meet each other for three days, which makes the coordination difficult. The CCP controls all means of communication, so we have not been able to meet and discuss our lists. If we issue the list too soon, the volunteers would definitely be harassed and stopped."
After attorney Guo Feixiong was arrested while on a hunger strike in front of the Xinhua Gate, performing artist Yan Zhengxue also decided to go there at 6:00 a.m. on Monday to participate in the human rights hunger strike. However, on Friday he was harassed and questioned by his homeland Taizhou Zhejiang police and Beijing National Security and was told that it was not possible for him to show up at the Xinhua Gate. After meeting with attorney Gao on Saturday, Yan returned to his hometown on Sunday.
Participants across the country should be at liberty to carry out the hunger strike at their hometown, but they would most likely be harassed and obstructed by the National Security Department.
On the second day of his hunger strike, Guangxi attorney Yang Zaixin received threatening telephone calls claiming to have come from the Police Department. Yang told the reporter on Monday, "The caller said in a ferocious tone of voice: 'I am from the Provincial Police Department, you are a dead man for sure!', then hung up." Attorney Yang went on to say, "It would not be true if I said I was not worried, but if I was afraid of these kind of threats and gave up, how could I perform human rights activities? We will not be intimidated by this kind of trickery."
Regarding the strong reaction to the relay hunger strike movement from the authorities, Mr. Hu Jia said, "We will carry on the hunger strike from home, but we will be vocal at the same time to tell the world why we are participating in this hunger strike. While monitoring my telephone conversations with attorney Gao, the authorities have also heard conversations from many other callers asking to participate in this hunger strike, and all the more the authorities are keen to prevent this trend from spreading."
After dissenting activist He Depu's wife, Jia Jianying, completed her 24-hour hunger strike on Monday, the relay hunger strike in mainland China entered into its seventh batch, with two China Democracy Party members from Zhejiang province, Chen Shuqing and Wang Donghai.