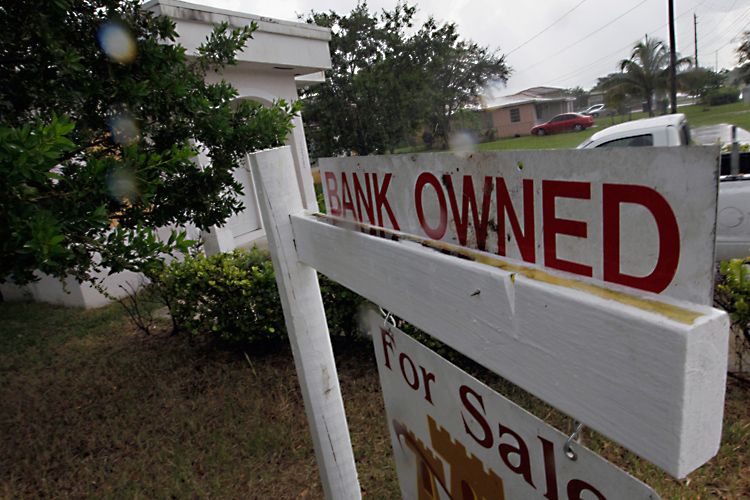 Real estate gurus and economists keep repeating over and over that without a real estate market and housing price recovery, America's economic malaise will linger on.
"As a past 'real estate man,' (in my life), I've never seen an economic recovery unaccompanied by a real estate market recovery," said Michael Lombardi, a stock market expert and owner of Lombardi Publishing Corp., in an article on the Profit Confidential website on Feb. 2.
December 2011 new house sales in the United States, despite unprecedented low interest rates, were down 2.2 percent from November 2011 sales and down by 7.3 percent from December 2010 sales, according to estimates released by the U.S. Census Bureau and the Department of Housing and Urban Development on Jan. 26.
Presenters at the recent Pacific Coast Builders Conference suggest that a housing recovery is not in the air until 2013, given the many distressed properties in the market, according to Teresa's Real Estate Update on the realtydirect website.
The large foreclosed homes inventory is reduced by about 500,000 houses annually. Given the present inventory level of foreclosed homes, it would take about 12 years to sell the entire inventory, unless the sales volume increases significantly, according to an article on the RealtyTrac website
In December 2011, a total of 224,394 houses were added to the foreclosed housing inventory and only 62,950 such homes were sold. In January 2012, 205,024 more houses were foreclosed and only 59,648 of such homes were sold, according to RealtyTrac.
Shadow Inventory Stalling Housing Recovery
"The term 'shadow inventory' has had various meanings and has been defined in different ways over the years," according to an article on Realty Times, a real estate news and analysis website.
In its truest sense, the U.S. shadow inventory refers to distressed homes that are not for sale yet, but often include foreclosed homes that are recorded on the books of financial institutions, called REO (Real Estate Owned), as well as homes in which the owners are delinquent with their mortgage payment by 90 or more days.
It is important to note that a shadow inventory does not include homes in which the owners are one or two months past due in their mortgage payments, but homes that are slated to be included in the foreclosed home inventory soon.
According to the Banking My Way website, the shadow inventory presently consists of 4.5 million homes and will take several years to sell, although no specific number of years was provided.
The foreclosure inventory numbers differ considerably from each other. According to Lender Processing Services Inc., 6.3 million houses were delinquent or in foreclosure and another 2.2 million were not yet counted in the foreclosed homes inventory at the end of October 2011.
Laurie Goodman, mortgage analyst at Amherst Holdings LLC, suggested a shadow inventory of more than 7 million homes in a Jan. 17 MSN article. In a Wall Street Journal article on Nov. 11, 2011, she talked of a shadow inventory of between 8.2 million and 10.3 million.
Others, such as Barclays Capital, came in on the low end, with Barclays suggesting 3 million distressed homes, Core Logic indicating 1.6 million distressed homes, and Capital Economics suggesting 4.3 million distressed homes, according to the November 2011 Wall Street Journal article.
"My analysis comes up with a total close to that of Goodman's range, 9.8 million using a narrower definition than Goodman's of what constitutes shadow inventory," said Michael Olenick, a foreclosure expert, in an article on the naked capitalism website.