Freedom Convoy organizer Tamara Lich who was rearrested in her hometown of Medicine Hat in Alberta is scheduled to appear in an Ottawa court on June 29, the Ottawa Police Service (OPS) says.
Lich was arrested for "breach of court conditions," the police service said, adding that the warrant was sought by the OPS.
"The OPS is returning her to Ottawa where she is scheduled to appear in court tomorrow," the service said on Twitter on June 28.
Lich was initially arrested in Ottawa on Feb. 17 shortly after the federal government invoked the Emergencies Act to clear convoy protesters from the nation's capital. She was charged with counselling to commit mischief and obstructing police, among other charges.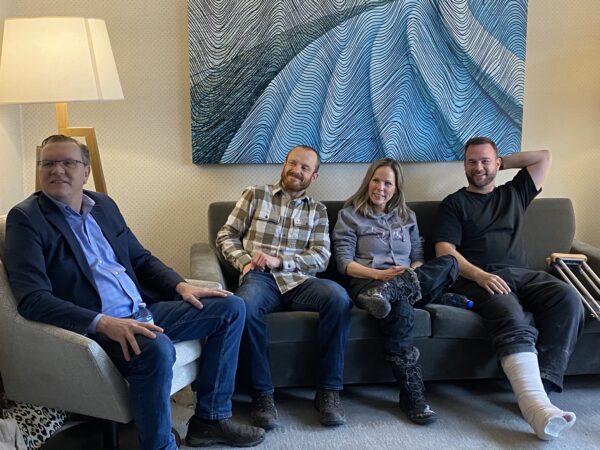 A spokesperson for the Medicine Hat Police Service said Lich was arrested on June 27 on a "Canada-wide warrant."
"The warrant was extended from the jurisdiction of Ontario for one count of fail to comply with a release order. Ms. Lich was held in custody and participated in a Judicial Interim Release (JIR) Hearing at approximately 10:30 a.m. this morning where a six-day remand was ordered by the Justice of the Peace," Rita Sittler said in an email on June 28.
Sittler confirmed that Lich will be taken to Ottawa on June 29 to "appear before a justice to answer to the charge."
Lich was initially denied bail after her first arrest in February, and was detained for 19 days before another court ruled that it was not warranted to keep her in jail given the nature of the charges against her.
Lich's bail conditions include avoiding contact with fellow convoy organizers and refraining from using social media or having someone do so on her behalf.
On June 16, she appeared at an award ceremony in Toronto where she received the George Jonas Freedom Award presented by the Justice Centre for Constitutional Freedoms.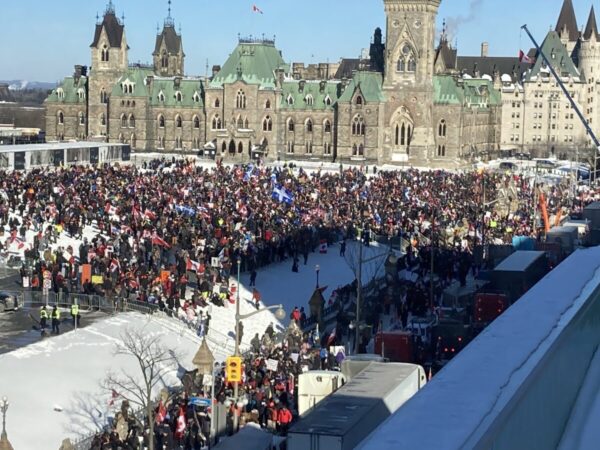 Before her appearance at the event, crown prosecutors had argued that she had breached her bail conditions by agreeing to accept the award, but the presiding judge dismissed their claim, saying "courts are not a thought police," and that the objective of Lich's prosecution was "to keep a highly problematic street protest from reviving or reoccurring. … No court would ever seek to control the possession or manifestation of political views."
Eric Granger, a criminal defence lawyer who is representing Lich, told The Epoch Times in an email on June 28 that not much information is currently available regarding Lich's arrest, saying "the court documents simply reflect a warrant in the province of Ontario alleging a breach of a non-communication condition."
"We look forward to learning more details and taking the appropriate steps to defend Ms. Lich once she is returned to Ontario to deal with the matter. It is presently unclear precisely when that will be," Granger said.
The Freedom Convoy was formed to protest COVID-19 vaccine requirement for cross-border truck drivers that came into effect in January. The protest movement expanded as more people opposed to various COVID mandates and restrictions joined the cause, forming vehicle convoys and converging in Ottawa in late January, with many staying in the nation's capital until they were cleared by police in late February.
Some groups have said they are planning to hold peaceful protests calling for freedom during the July 1 festivities in Ottawa.
Ottawa Mayor Jim Watson has said  police are taking precautions to "respond to any situation."
Noé Chartier contributed to this report.