A 10-year-old Haflinger mare, Storm, and her human companion, Naomi Beckers from the Netherlands, share two things: the same long, luscious golden hair, and an inseparable bond.
Storm's flowing mane is so eye-catching that she's even earned herself the nickname "Rapunzel," after the fairytale heroine. Her golden mane reached over a meter (approx. 3.3 feet) in length over the course of six years, reported The Daily Mail, and was braided after that to keep it protected.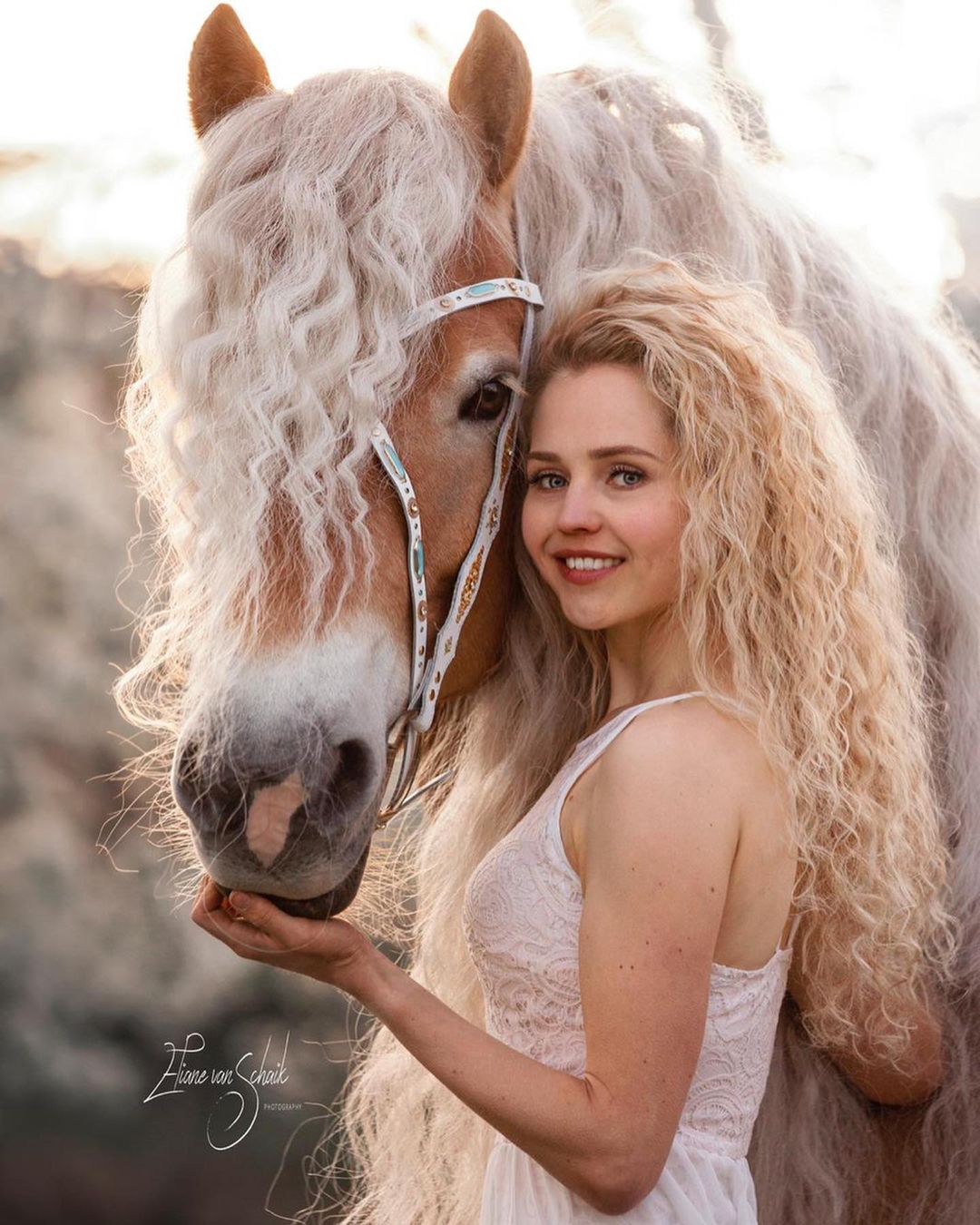 Besides being riding and running partners, Naomi and Storm's striking similarity has been captured in a collection of photos. "Storm means everything to me," Naomi shared in an interview with My Modern Met, "so being able to share a glimpse of that with everyone interested in following means a lot."
Meeting Storm, said the seasoned rider, was a case of love at first sight.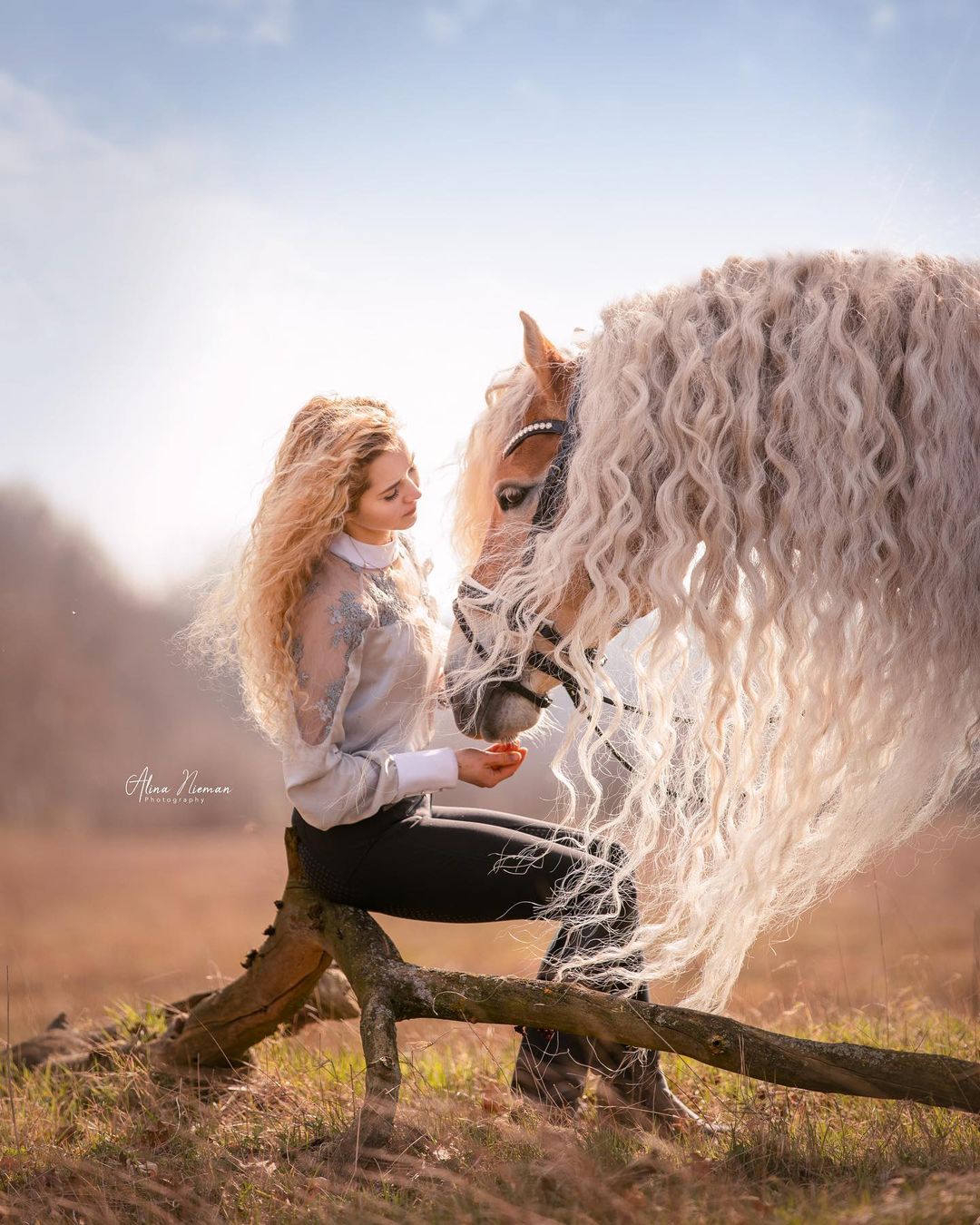 "She was sweating like crazy with her thick winter coat and slightly overweight, but I simply couldn't resist that adorable face," Naomi recalled. "I'd secretly hoped I wouldn't like her that much, since it wasn't in my plan to buy a horse already. "
"However, I felt a connection straight away and I knew I wouldn't be able to get her off my mind," she added.
Within a week, Naomi had decided to buy Storm, the first horse she had ever owned.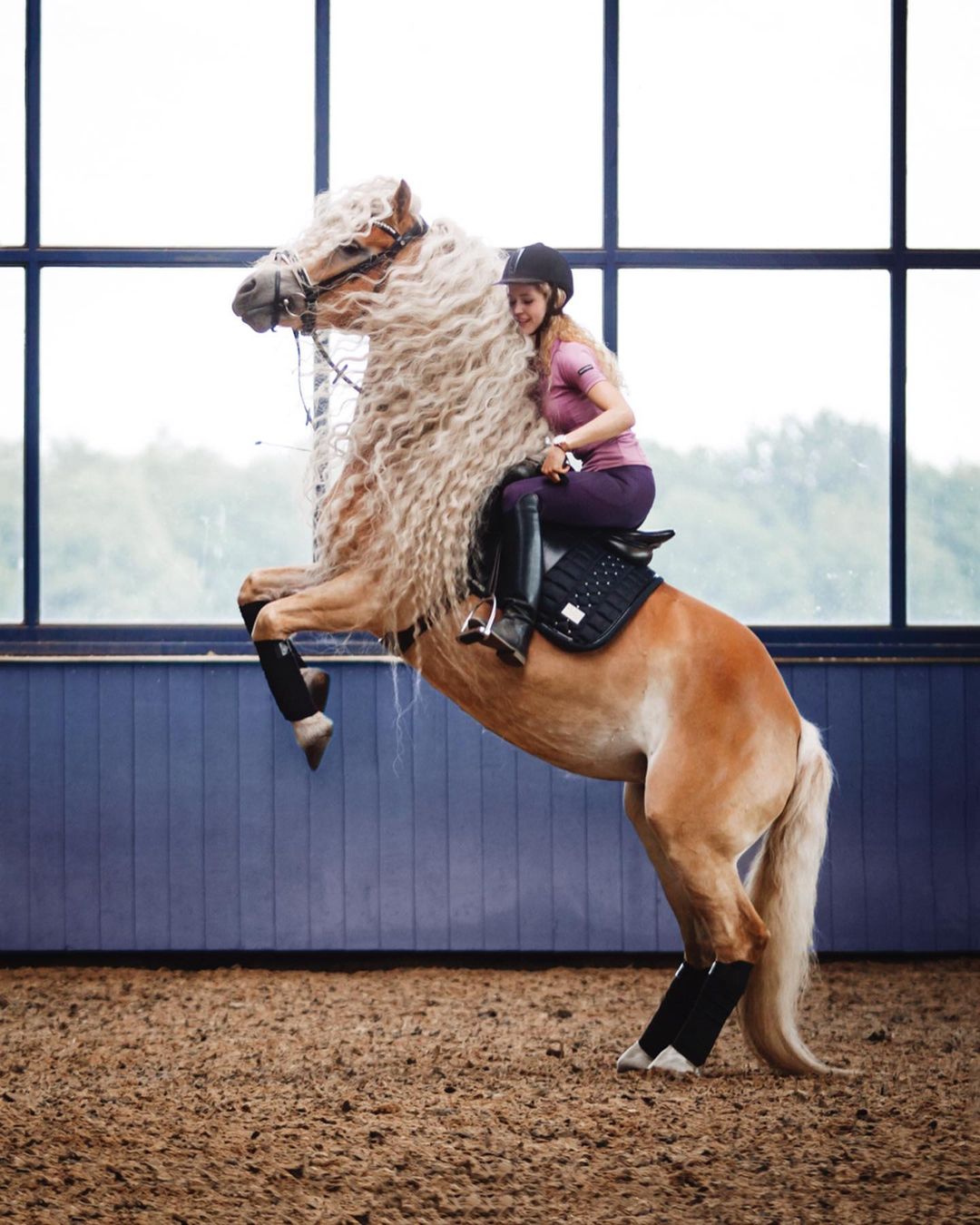 Since the two have been together, Naomi shares that she has learned a lot about caring for a horse. "She really taught me how to listen to a horse, look further into the needs of horses, and that there's so much more fun stuff to do besides riding," said Naomi. Trying to fulfill Storm's particular needs, she reflected, may well be the reason their horse-human bond grew so strong.
"Storm is a horse that doesn't show her mood or discomfort easily," Naomi admitted.
However, that only made the young woman more aware of looking for each and every sign to understand Storm better.
"I think we created a pretty good partnership with mutual respect," she added.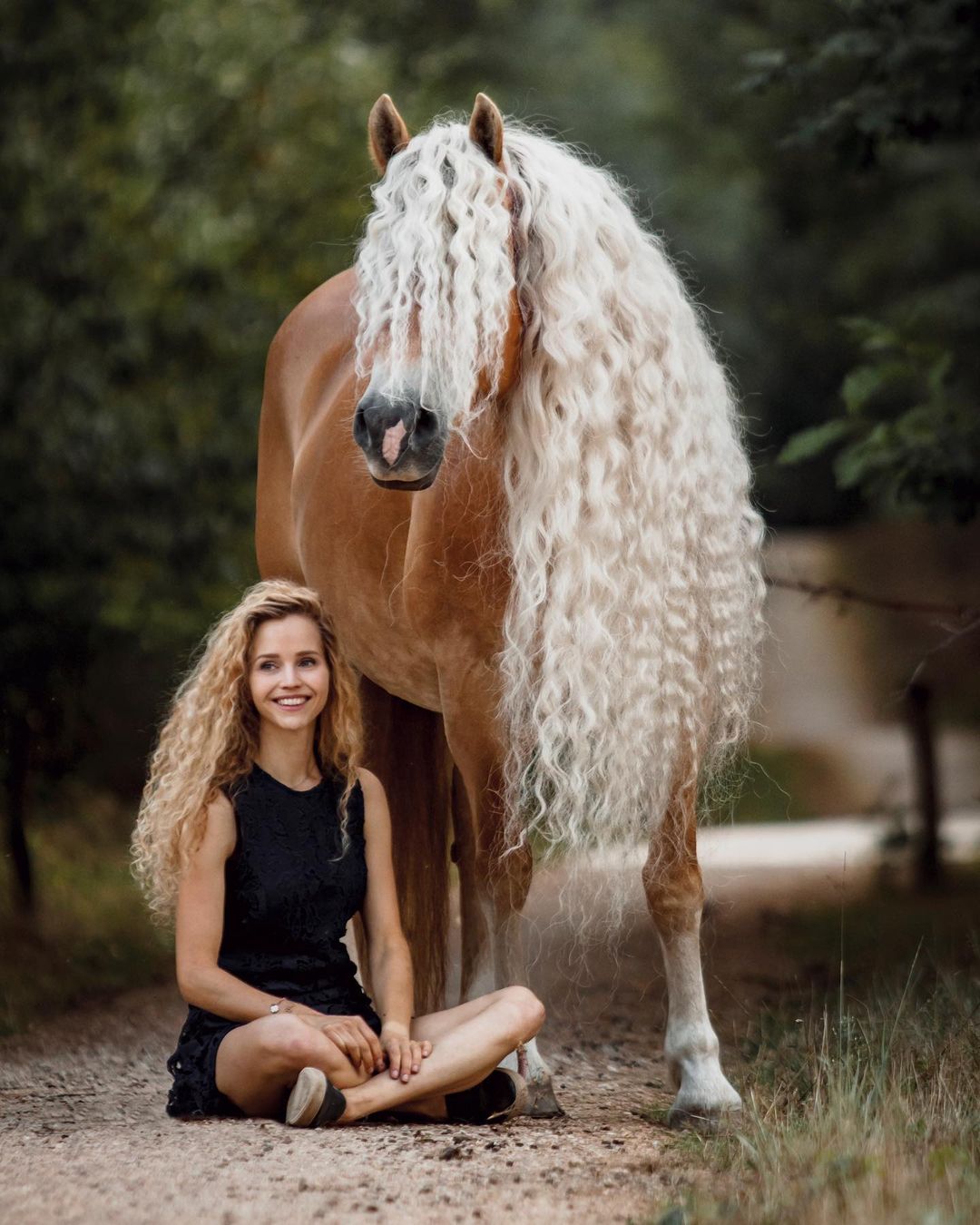 The Haflinger is a short, stocky, strong horse, according to The Spruce Pets, originally bred in Austria in the 17th century for agricultural work. Also excelling at driving, trail riding, and dressage, Haflingers may be more predisposed to bonding with humans than other horses.
Typically, the breed is known for its chestnut coat and cream-colored mane and tail. "Some Haflingers do have wavy hair, which is often most visible when they are still young and have shorter manes," photographer Priscilla Gijsberts, who has captured striking images of Storm, told The Daily Mail. "However, as their manes grow longer their waves usually straighten."
Needless to say, Storm is an exceptional mare who has managed to keep her curls still intact.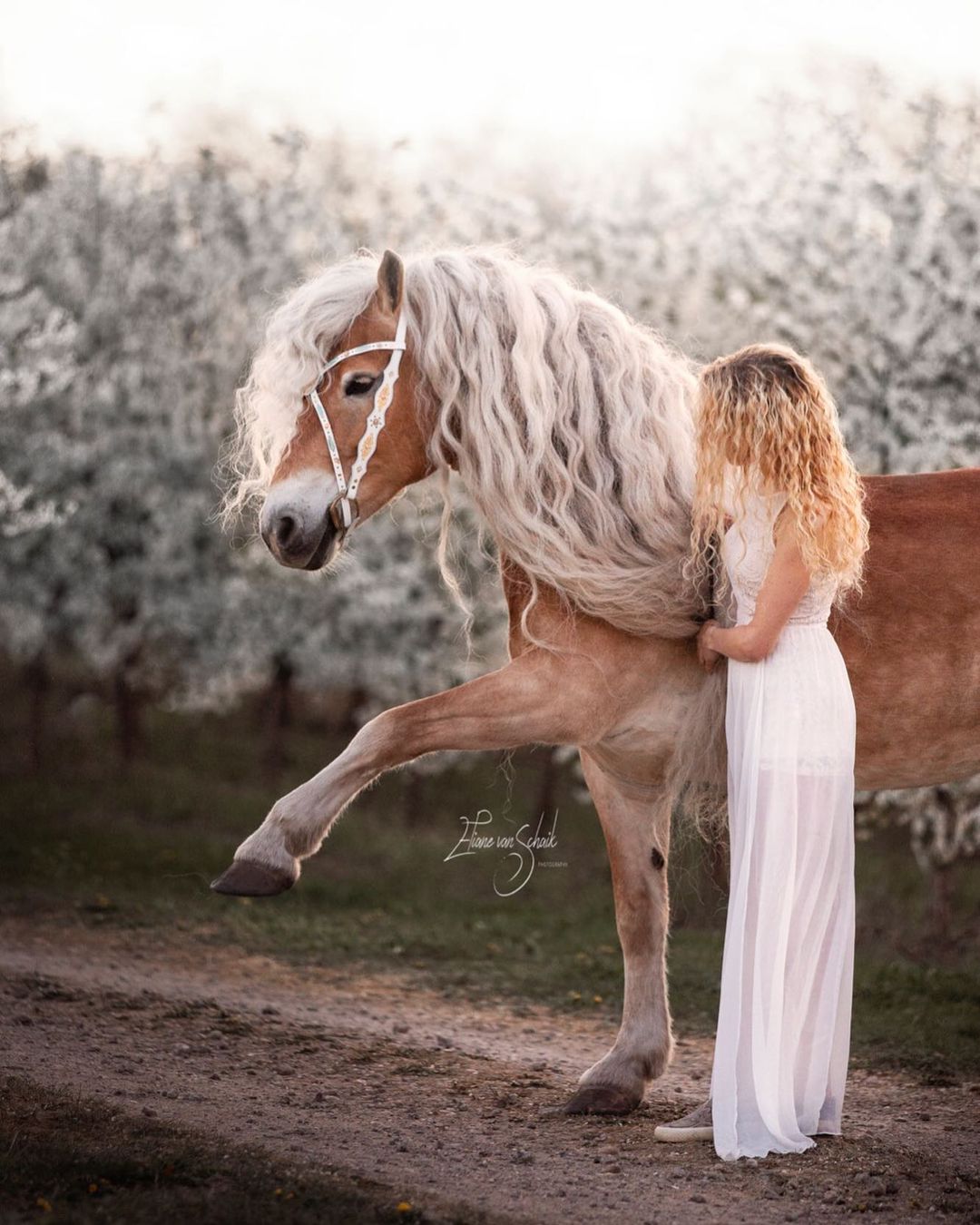 Photos of Naomi and Storm by numerous portrait and equine photographers have gained immense popularity on Instagram, where Naomi updates her almost 56,000 followers regularly on life with her feisty filly.
Recently, Naomi also shared some small examples of things to enjoy while being around a horse, and that includes the "smell of horses," "sound of horses walking, preferably on concrete," and "sound of horses grazing."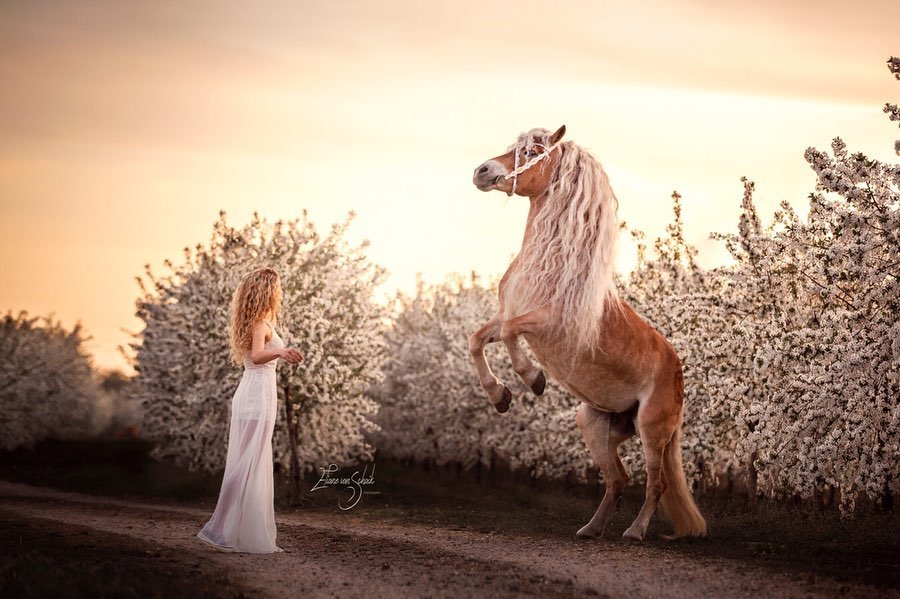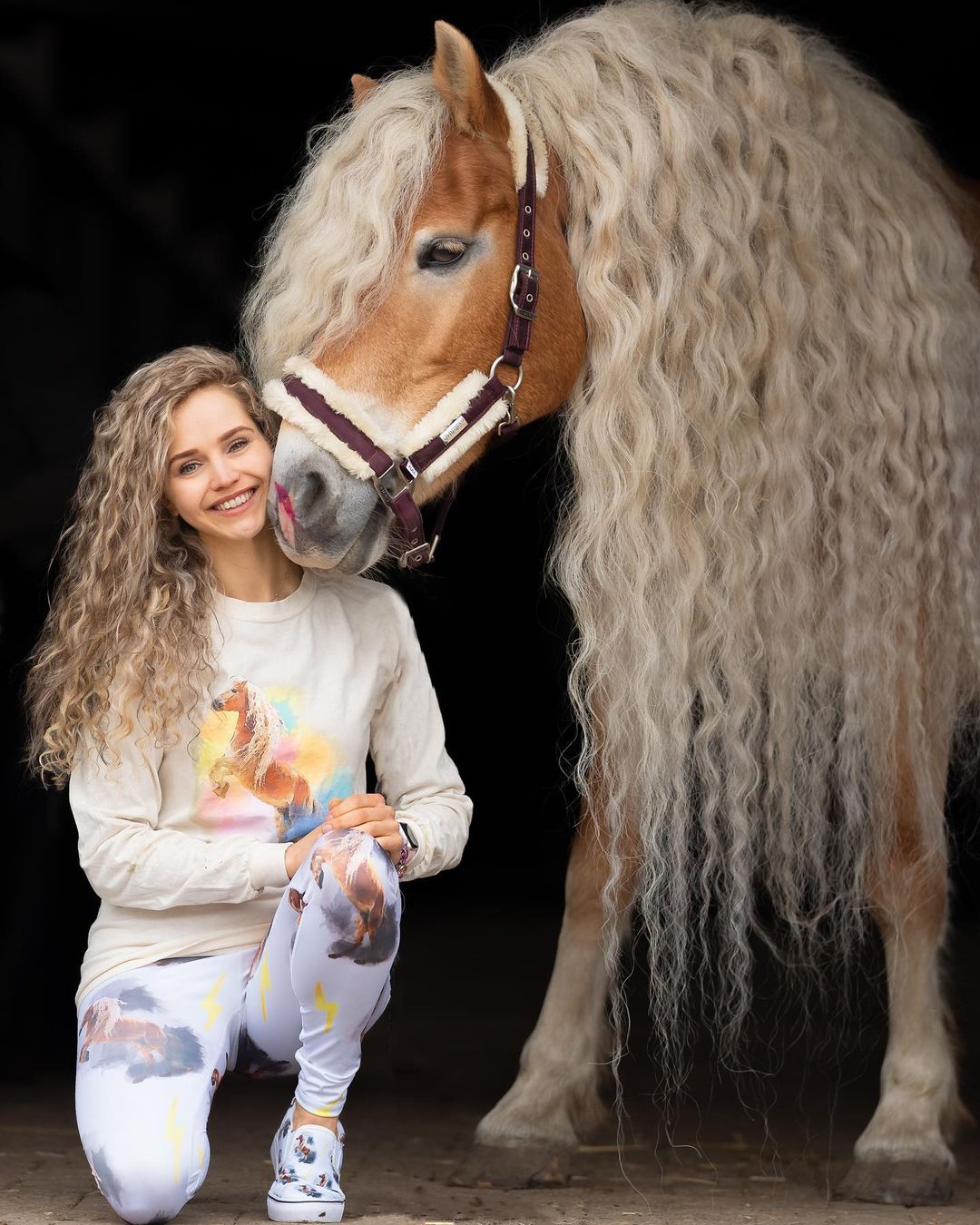 Proper horse care takes effort, Naomi explained, and listening to your own horse to find out what works best for them is critical. "Your horse will enjoy spending time with you and the relationship will follow automatically, which eventually results in a willing and happy horse," she said.
Naomi also started riding her bicycle with Storm trekking along beside her. She hopes for many more years with her Haflinger in good health, making memories together.
"I'll surely try to share as much of our adventures with everyone and we'll see what will cross our path," said Naomi. "She's my childhood dream that came true!"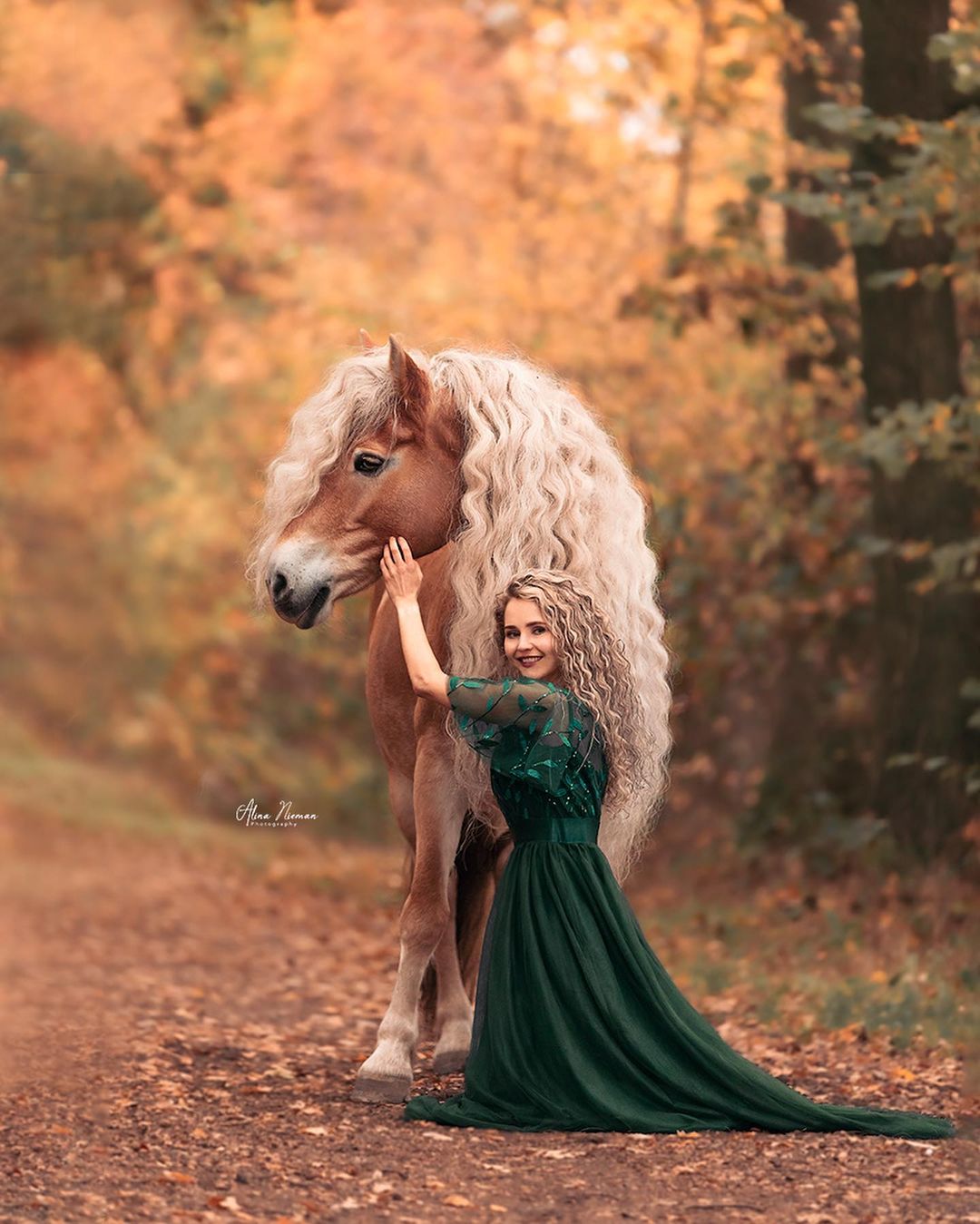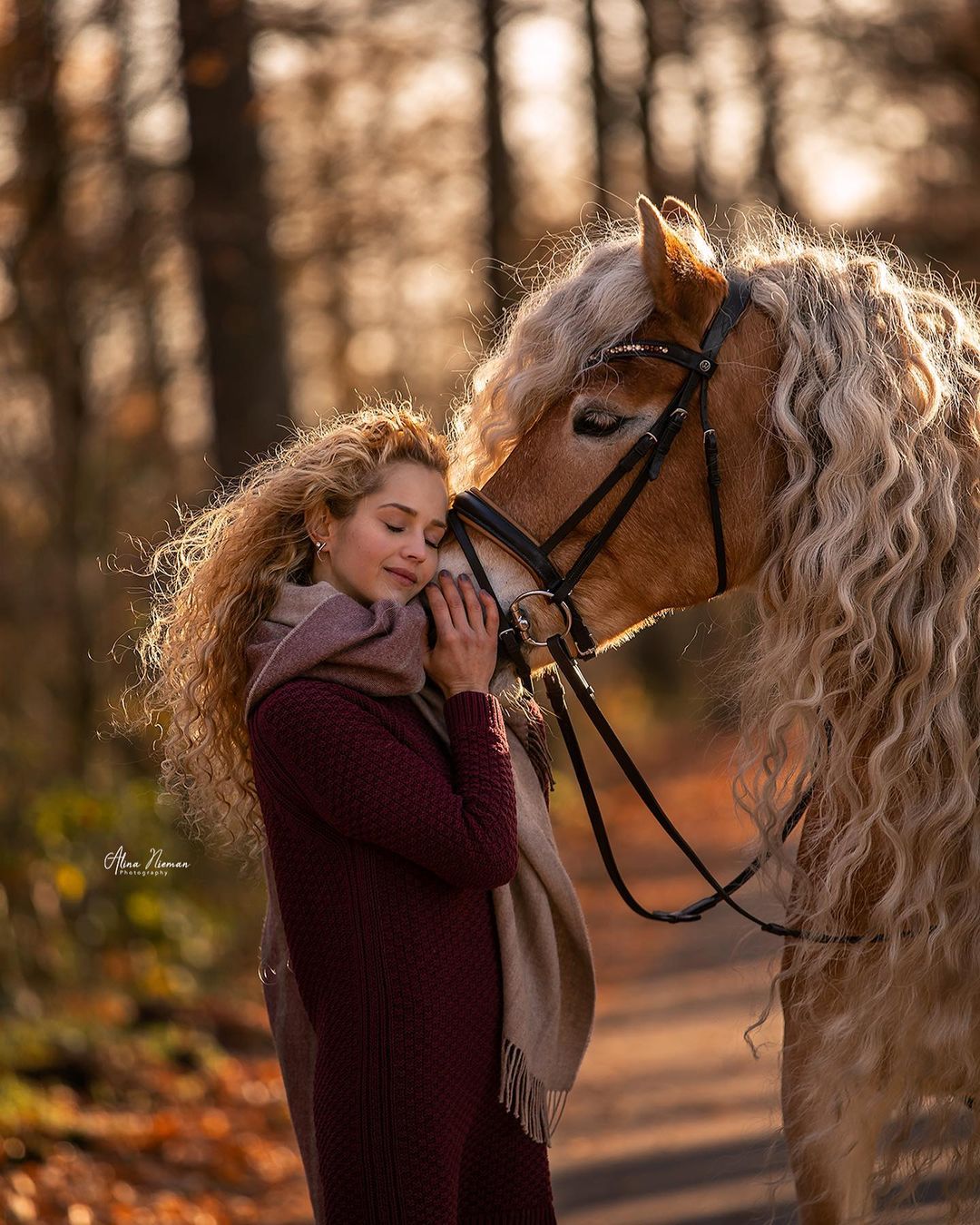 Share your stories with us at emg.inspired@epochtimes.com, and continue to get your daily dose of inspiration by signing up for the Epoch Inspired Newsletter at TheEpochTimes.com/newsletter