Rangers have found the body of a missing Colorado woman a month after her home was found ransacked and her car found abandoned.
Kimberlee Graves, 41, died as a result of homicide, said the coroner, in a Jan. 11 statement.
Her body was found in Lory State Park, Colorado, and the exact cause of death is currently being determined, said Latimer County Coroner.
Her body was found on Jan. 9, said a police statement, but the date of death is unknown.
"At this point, we need the community's help figuring out what happened and finding justice for Kimberlee," police spokeswoman Kate Kimble said in a video statement Thursday. "Our thoughts are with anyone who has been impacted by this tragic loss of life."
"Detectives have no indication that there is any threat to public safety," she said.
Graves was last seen at her Fort Collins home on Monday, Dec. 4.
On Dec. 8, a friend called the police asking for a welfare check on Graves after not hearing from her for several days.
When police knocked at the door of her home on Akin Avenue that day, nobody answered, and her car was not in the driveway.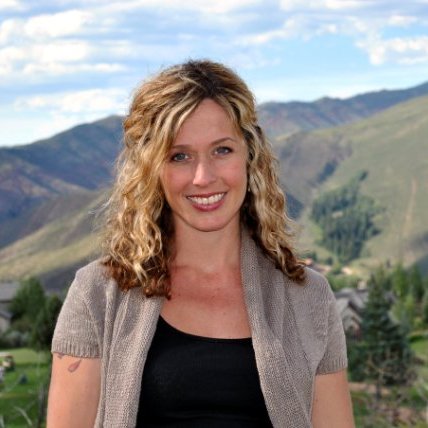 Two days later, the same friend who called police asking for a welfare check went to Graves's home and found it had been ransacked. The friend again called the police.
On Dec. 13, police found her car, a red Toyota RAV4 abandoned in a parking garage.
Graves' body was discovered by rangers during routine work in the park near Fort Collins, Kimble said, according to the Coloradoan, which reports that detectives are continuing to interview those who knew her.


Kimberley Giguere has known Graves for more than a decade.
She described her as a "sweet, friendly and funny friend," according to the Coloradoan, saying she was shocked on hearing of her death.
"I just can't believe this," Giguere said. "I really can't."
"Kim was a good soul. She was a good person. She was a really good friend. I think I'm a better person for knowing her."
Before her body was found, Graves's neighbor of eight years, Daniel Cordova, told Fox31 he was worried about the mother of two, saying she was too trusting.
"Too friendly. People in her house all the time. She had a nice 2015 [Toyota] RAV4 and she would just let people drive it. Next thing I know it was sideswiped, the window was broken out. I see someone keyed bad words into her door," Cordova said. "I kind of got onto her about trusting people too much—and now look."
Graves's LinkedIn page says she worked as a massage therapist and owned her own massage business called Spirit Tree Massage.
Holly Kellum contributed to this report
Recommended Video:
Corvette Chase