Three Protesters Dragged Away From Tiananmen Square
August 8, 2008 3:16 pm Last Updated: May 28, 2012 8:36 pm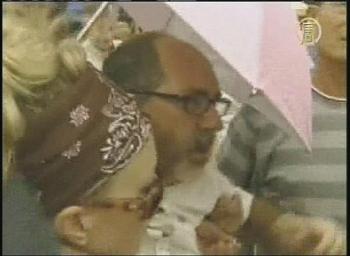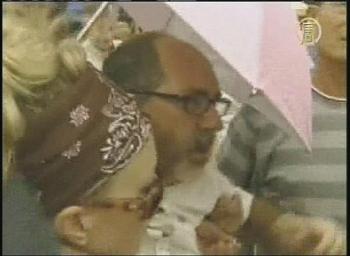 Despite extra-tight security surveillance in Beijing, several unscripted incidents have taken place involving foreign demonstrators in the days leading up to the start of the Games.
On August 6, three Americans entered Tiananmen Square to speak out against the Chinese Communist Party's on-going, large-scale persecutions especially that of Falun Gong practitioners.

Almost immediately, they were dragged away by policemen dressed in plain clothes.
According to a news report by New Tang Dynasty Television (NTDTV), the three Americans were Christians holding a press conference near Mao Zedong Memorial Hall. They were praying when the undercover officers suddenly appeared and snatched away their microphone.
To prevent the possibility of any part the event from being photographed, the police did everything they could to block the view from spectators including opening an umbrella to create an obstruction.

The undercover police stopped reporters stating, "According to Olympic Games Convention, no news reporting is allowed here." Other undercover agents also stepped out to join them.
Patrick Mahoney, Chairman of the Christian Defense Coalition, told a group of foreign reporters, "We have come here today to be a voice, for those who have no voice of their own. We are a voice for those of the Falun Gong practitioners".

On the same day, eight Dutch Christians attempted to organize a chorus and sing on Tiananmen Square. They were immediately driven away by CCP's authorities who arrived at the scene.
Although visitors can still pose to have pictures taken on Tiananmen Square, the atomosphere remains tense. Police search anyone entering the sqare carrying a bag creating lines of people being searched one after another.
Read the original article in Chinese here .