Before a woman in Minnesota was due for induced labor, she found herself in an unexpected situation—where she ended up saving her husband's life with CPR, before giving birth to their son, and all of this happened within a span of four days.
Ashley Goette and her husband, Andrew, were looking forward to the birth of their son on Oct. 17, 2018, when Ashley was to undergo an induced labor. However, a day before the appointment, Ashley woke up to find Andrew gasping for air.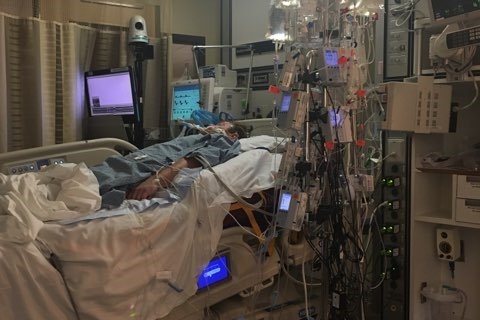 She called 911 and the dispatcher guided her on how to perform CPR on Andrew until the paramedics arrived.
With all this happening in a flash, Ashley worried that she would have to raise their son alone.
"When (the paramedics) were standing in the house and doing CPR, I was thinking, 'I cannot have this baby and not have Andrew be here,'" Ashley told TODAY. "That was going through my head all day."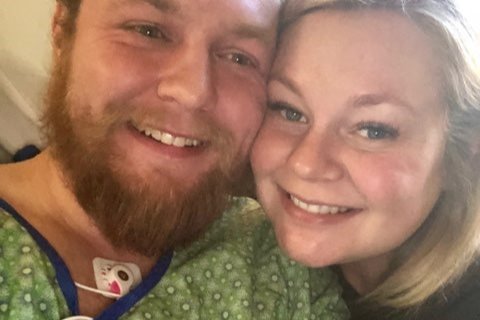 After Andrew was taken to the United Hospital in St. Paul, the doctors put him in a medically induced coma and lowered his body temperature to prevent brain damage. Meanwhile, Ashley canceled her appointment to be with Andrew.
It was tears of joy for the family when Andrew woke up the next day after doctors brought his body temperature back to normal and took him off the sedatives.
The doctors credited Ashley for saving his life and preventing injury to his brain.
"I don't think Andrew would be here today if it wasn't for the actions of Ashley," Dr. Alex Teeters told CBS News.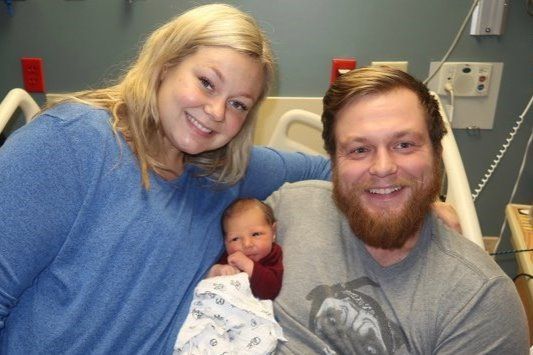 Then a day later, Ashley was induced into labor at the same hospital and gave birth via C-section to a baby boy named Lennon.
As Andrew couldn't be with Ashley during the procedure, he watched it via FaceTime on Ashley's sister's phone. However, he was the first one to hold their son.
Though all ended well for the couple, the whole journey was a roller coaster ride.
"Within a four-day span, she saved a life and she brought a new life into the world. That's amazing," Dr. Teeters told TODAY.
Meet Lennon, born last night at 5:16pm, weighing 6 pounds 14 ounces and measuring at 21.5 inches long. After a miraculous week, we couldn't feel more blessed to be going home a family of three.

由 Ashley Goette 发布于 2018年10月20日周六
"It's nothing short of a miracle," Andrew said.
"I went from the brink of death to being able to watch the birth of my son. It will be one heck of a story to tell him when he's older."
#fbf to the last time we were all pictured together, seconds after Libby asked Andrew to open his eyes. Today we stopped…

由 Ashley Goette 发布于 2018年11月16日周五
Watch the video below: