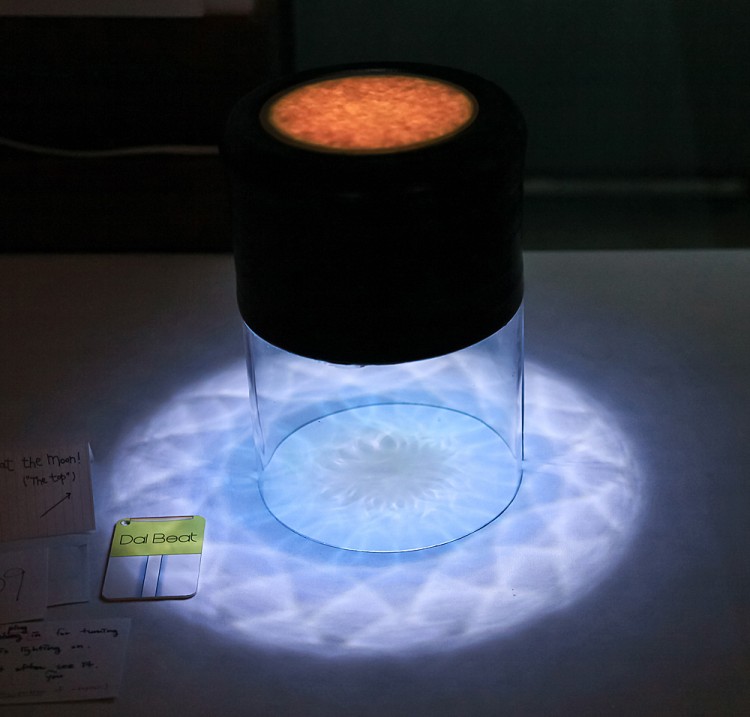 NEW YORK—Two industrial design students at Pratt Institute won the top two prizes in an annual lighting design competition.
The competition titled Fraction/Refraction, challenged students to look at light through refraction, and submit a three-dimensional model "on how light plays with textures, flows through materials, and creates layers of contrast."
"Dal Beat," Sejung Oh's grand-prize-winning design, "creates a refraction of light and evokes the way that moonlight reflects on water," says a Pratt Institute press release. The drum, filled with water and light, was created from acrylic, LED strips, and other materials.
"The name Dal Beat is derived from dal bit, which is Korean for moonlight," explained Oh. "I changed the name of my project as an invitation to viewers to tap or beat the drum to see the movement of the light."
Oh, a sophomore, will receive a three-day, all expenses paid trip to Paris, and $2,000 from Debbas International. He will get to meet with lighting engineers and designers at the firm's new Paris showroom, L'Atelier. Second-prize winner Sang Yoon-Lee, also a Pratt sophomore, will receive $1,000.
The Illuminating Engineering Society of New York City held the annual competition.