Potential Dam Failure Sparks Evacuation in Virginia
August 3, 2018 Last Updated: August 3, 2018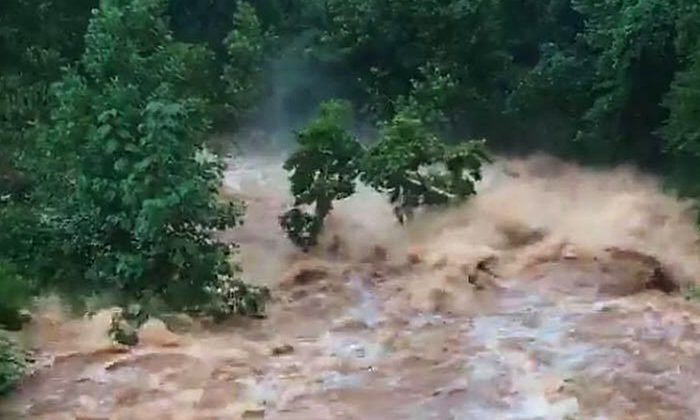 Heavy rains have compromised College Lake Dam near Lynchburg, Virginia, prompting the evacuation of parts of the city.
The National Weather Service said water levels in Lynchburg could reach 17 feet in just seven minutes if the dam breaks, swiftly inundating homes and businesses, Accuweather reported. Even two-story homes could end up underwater.
AccuWeather meteorologist Brett Rathbun said, "3 to 6 inches of rain have fallen across the area since Sunday afternoon, with the heaviest falling in the towns of Timberlake and Forest. More rain is expected across the area through Friday, which can keep the dam failure risk high."
Evacuations of Lynchburg's highest-risk neighborhoods started Thursday evening, Aug. 2. City officials are asking anyone living in low-lying areas near the dam to seek higher ground immediately, even if official evacuations are not ordered.

Maj. Tommy Carter of the Lynchburg Sheriff's office, told Fox News that the community was "preparing for the worst" and a potentially catastrophic flooding situation.
The city set up temporary accommodations in E. C. Glass High School, near the auditorium area.
Residents in the Sandusky Apartments had to be evacuated by boat on Thursday night.
"It's pretty much sickening. I can't believe that. It's the worst I've seen in all the eight years I've lived here," Sandusky Apartments resident Jeff Saunders told the News and Advance. "I'm just relived [people who were rescued] are OK."
The city has published a list of the neighborhoods to be evacuated on its website.

Already some roads are flooded, and some have washed away.  The city has published a list of closed roads and detours and has warned residents not to try to drive through standing water. "Turn around, don't drown" is the motto of the moment, reminding residents that they cannot tell how deep the water might be or how fast it might be flowing.  
Buffalo Creek seperates Bedford County and Campbell County. It's severely swollen. Alum Springs Rd is shut down. We believe Rte 460 is shut down as well. pic.twitter.com/qBi788YcYT

— Will Stafford (@wx_will) August 2, 2018
The city has also warned residents that floodwater might be contaminated. Residents are encouraged to stay out of the water as much as possible.

We have a crew out on the scene in Lynchburg where anywhere between 12 to 18 inches of water is flowing over some roads. Lakeside Drive and Blackwater Creek are experiencing flooding. pic.twitter.com/wwdn5AOw9x

— WFXR News (@WFXRnews) August 3, 2018
Lynchburg and the surrounding areas are the focus of several flood and flash-flood warnings from the National Weather Service. The NWS said conditions will not improve until the rain ends and some of the water can be safely diverted.

From NTD.tv