Florida, North Carolina, and Arizona move over. For the eighth year in a row, Portugal has ranked No. 1 for global retirement destinations for residents of the United States and abroad.
Live and Invest Overseas, an international publishing firm based in Panama City has just revealed its "World's Top 15 Retirement Destinations for 2022," and sitting at the summit this year is Comporta, Portugal.
"Portugal has been on the list for 14 years, and for the past eight years, various locations in that nation have earned our No. 1 spot. It's legitimately hard to find a downside to Portugal," Kathleen Peddicord, founder of Live and Invest Overseas, told The Epoch Times from her Paris satellite office. "It checks every box, including the best weather and health care, low taxes and crime, recreation, culture, and real estate value. While housing costs have risen slightly, Portugal still remains a bargain relative to the rest of Europe."
Situated on the southwest coast of Europe, between the Atlantic Ocean and Spain, Portugal is one of the oldest nations in Europe. Comporta lies on the northwest coast just south of the Lisbon metropolitan area. It's known as one of the most exclusive summer destinations in Europe and is often referred to as "The Hamptons" of Europe, referencing Southampton, Westhampton, and East Hampton in Long Island, New York—a luxury summer destination.
Originally from Baltimore, Maryland, Peddicord has visited, lived, and invested in foreign countries for more than 40 years. She and her staff of 20 international researchers rely on 13 categories to produce the annual ranking of the best places in the world to retire. This includes cost of living, real estate, residency, taxes, health care, entertainment, recreation, English language availability, expat community, infrastructure, access to North America, environment, and crime.
Comporta received an overall grade of "A," including an "A-plus" for health care, "A" for crime rate, "B-plus for cost of living, and "B" for taxes. The report indicates that retirees could live comfortably there on an average monthly budget of $2,935. While Comporta is considered a higher-cost region, there are plenty of other areas throughout the country offering more affordable options.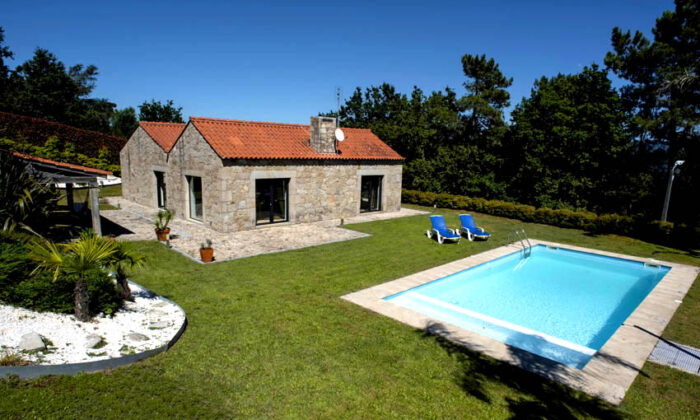 Ranking from No. 2 to 5 on the list are Puerto Vallarta, Mexico; Cayo, Belize; Northern Cyprus; and Paris, France. Other locations named on the top 15 list include (in order of ranking): County Clare, Ireland; Citta Sant'Angelo, Italy; Salinas, Ecuador; Phuket, Thailand; Las Terrenas, Dominican Republic; Santa Marta, Colombia; Kotor, Montenegro; Tierras Altas, Panama; Istria, Croatia; and Ubud, Indonesia, with the lowest average monthly expenses equal to about $953.
"I think one of the reasons why Americans are so attracted to Portugal is its large English-speaking population," added Peddicord. "Historically, Portugal has had a large British ex-pat community, so people almost everywhere in the country have some knowledge of the English language."
Peddicord noted that health care is another major concern for retirees. "Portugal's health care is among the best in the world and for legal residents, it's free," she said. "Medical care is more expensive in the U.S. than anywhere, so lower health care costs are also a huge incentive for retirement relocation here."
Antonio Barbosa, a U.S. native, moved to Portugal more than 20 years ago to be closer to family members. Growing up in New York and New Jersey, Barbosa now lives in northern Portugal and started his own real estate firm, Infinite Solutions, in 2016. He remains a member of the National Association of Realtors and is also vice president of FIABCI-USA, an international real estate trade organization.
Barbosa worked with Portugal's RE/MAX offices before starting his own firm.
"I visited many times before deciding to move here, and I just fell in love with the country," he told The Epoch Times from his Compos office. "It's all about the quality of life, low cost of living, great health care, culture, climate, and beautiful beaches. In fact, Portugal has the reputation as the sunniest country in Europe."
Over the past few years, Barbosa has sold properties and provided rentals for many Americans, particularly baby boomers who want to retire abroad.
"Portugal seems to be on everyone's hot list now," he said. While housing in and around Lisbon, the capital city, can be quite expensive, he noted, Portuguese housing values are very affordable in comparison with other European markets.
Six months ago, Jeana Whitaker, a teacher, traded her Las Vegas home for a new address in Portugal. She had visited Europe many times throughout her life and always wanted to move there permanently.
"I started to research and discovered that Portugal had everything I was looking for—living on a beach affordability, a great health care system, and a doorway to the rest of Europe," she told The Epoch Times.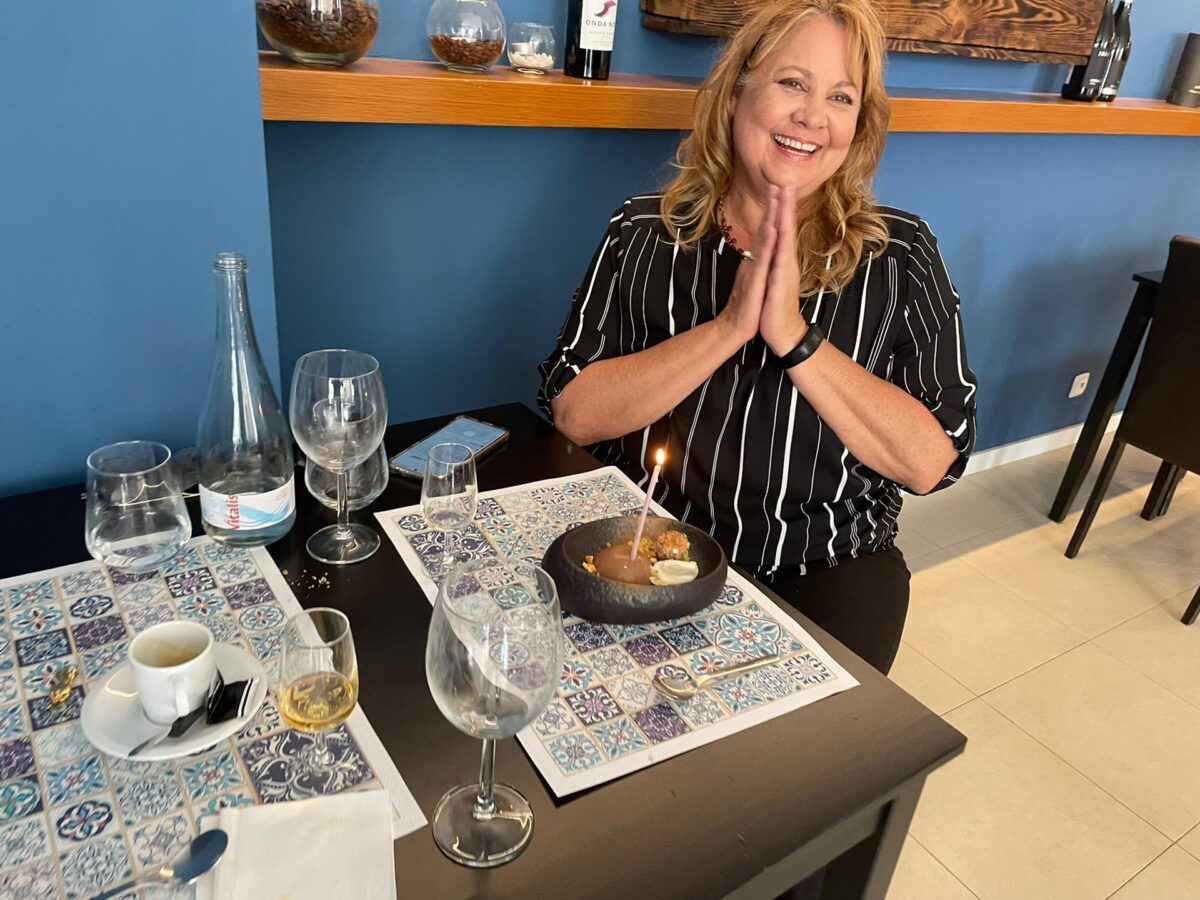 Although COVID-19 restricted her travel to explore the country, Whitaker moved there without ever having visited.
"I sold my home and everything I own and moved here with my dog and a couple of suitcases. I was done with a life of working 60 to 80 hours a week and barely get by on my salary," she said. "I wanted to experience life, not have a house full of 'stuff.'"
Whitaker never regretted her decision, citing a slower-paced lifestyle, beautiful scenery, and new friends. She now spends her time teaching English to refugees, walking on beaches, eating in sidewalk cafes, and dining on fresh seafood and Portuguese wine.
"I feel like I'm living in Paradise and am so glad I made the move," she said.
Barbosa usually recommends renting for at least a year before buying a property. Residents from the United States, Canada, United Kingdom, Australia, or New Zealand can enter the country and stay for 90 days within a six-month period without having to apply for a visa. After that time, they would need to apply for a visa.
Those choosing to retire in Portugal can apply for a D-7 visa in their home country. The purchase of property secures new residents with a golden visa. Newcomers must live in the country for six months to be considered permanent residents.
"I get inquiries from all over the U.S.—the Northeast, Texas, Chicago, California, and the southern states as well," said Barbosa. "Most of them are retirees, but I also deal with some younger people looking for investment properties."
With the exception of Lisbon, the average cost of a typical 2,000-square-foot, three-bedroom home on a quarter acre is 300,000 euros, which is equivalent to about $339,000.
Pablo and Renee Hernandez recently moved to Portugal from their home in Texas and have never looked back.
"The whole family has been enjoying our new life in Portugal," Renee Hernandez told The Epoch Times. "There is a long vibrant culture that we are eager to learn. It represents a lot of the values that align with our principles."
Their two sons have been learning the Portuguese language. Pablo Jr. started a robotics program at his school and is teaching both students and teachers, while Victor is joining a school football team.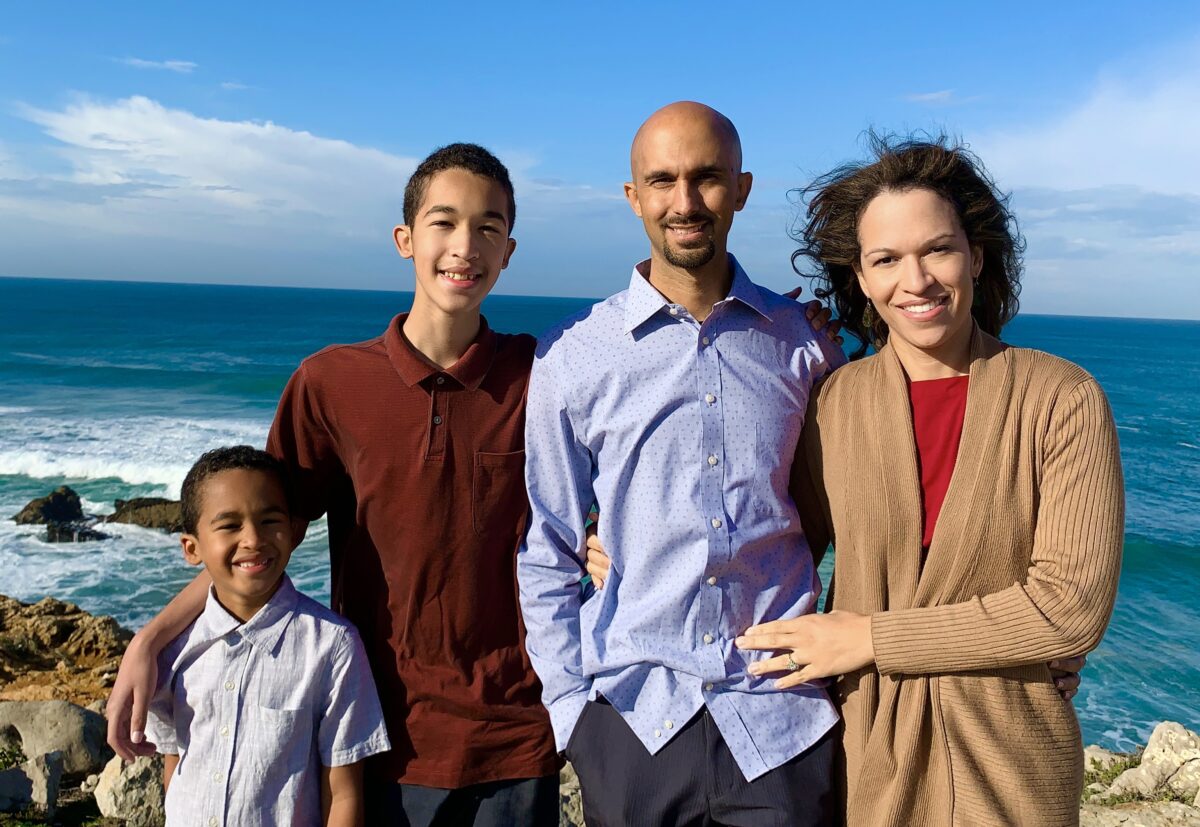 Most of Barbosa's American clients buy in cash, having already sold their U.S. properties. Real estate taxes are also significantly lower in Portugal, with an average of just 0.5 percent of the purchase price. Using that formula, the 300,000-euro home would have taxes of just 1,500 euro or $1,699. One-bedroom apartment rentals average 400 euro, or $453 per month.
Currently, about a half-million of Portugal's population is comprised of foreigners. Over the past few years, more than 11,000 people from abroad have retired in Portugal. Overall living expenses represent huge savings as well. Monthly household services such as water, electricity, gas, TV, and internet are about 150 euro or $170, while food typically costs around 300 euro or $339. Public transportation averages 40 euro or $45 monthly, and health care, about 10 Euro or $11.33 per month.
"Two people could spend about 1,070 euro or $1,212 per month and live quite comfortably," added Barbosa.
According to the 2021 Global Peace Index, Portugal is the third-safest country in the world.
"Crime is very low here, and right now we're 92 percent vaccinated," added Barbosa. "We didn't politicize it here, so we're actually one of the highest vaccinated countries in the world."
Currently, COVID-19 vaccination cards or COVID-19 PCR tests are required for entry into hotels, restaurants, and other public venues.