A Portland, Oregon man convicted of arson, riot, and other charges was sentenced this week to four years in jail.
Cyan Waters Bass, in his early 20s, pleaded guilty in state court last week of five counts, including first-degree arson.
Bass was involved in a riot in Portland on Sept. 23, 2020. A protest that day turned into a riot, according to court documents, information presented in court, and the Portland Police Bureau.
Bass used a wrist rocket slingshot to damage windows in the Justice Center, a government building in downtown Portland that houses a police precinct, before using a flammable liquid to set the building on fire.
The damage amounted to more than $46,000.
When police officers moved to disperse the riot, Bass ran away. But he then ignited a Molotov cocktail and hurled it in the direction of police officers.
Police officers found white marbles on Bass, as well as a clear bottle with an unknown liquid, a black crowbar, a black slingshot, two lighters, and a black baseball cap, according to court documents.
By pleading guilty, Bass admitted to committing a number of crimes, including attempting to cause serious physical injury to another person by means of a dangerous weapon.
The Multnomah County District Attorney's Office announced Bass's sentence on Monday.
"These violent actions endangered the lives and safety of those inside of the Justice Center and the officers present that night. These criminal actions do not reflect the values of this community and will not be tolerated," Nathan Vasquez, senior deputy district attorney, said in a statement.
A lawyer for Bass did not respond to a request for comment.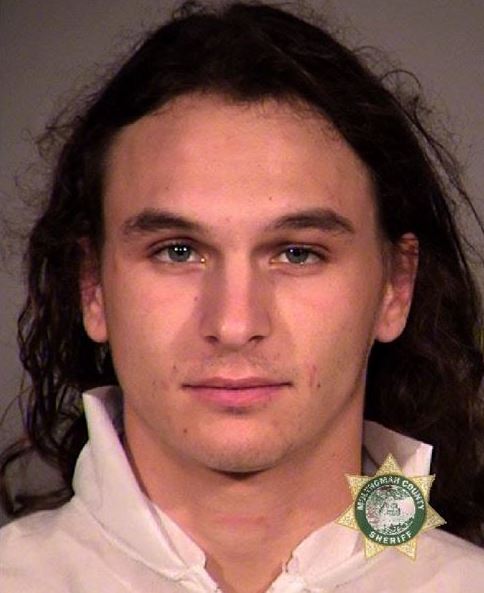 Bass still faces a federal charge of arson.
Federal authorities brought the charge in October 2020 after the Multnomah County District Attorney's Office dropped its charges against both Bass and Hanna Lilly, a co-defendant. The office has repeatedly dropped cases against alleged rioters, as have federal prosecutors.
The district attorney's office reinstated the cases in December 2020, according to court records. Lilly pleaded guilty to arson and criminal mischief in exchange for other charges being dropped, according to court records.
Bass is scheduled to be arraigned on the federal charge on October 10. The date has been pushed back three times by Magistrate Judge Stacie Beckerman at the request of the defendant.
Portland saw regular riots last year, including weeks of mayhem centered around the U.S. courthouse that sits near the Justice Center. People participating in the violence have just recently begun to be sentenced.
Another rioter, Gavaughn Streeter-Hillerich, was sentenced to five years in prison last month. In exchange for pleading guilty to first-degree arson, he saw his federal charges dropped. Lilly, meanwhile, avoided jail time. She was ordered to carry out 120 hours of community service and to pay $46,000 in restitution.