The accused shooter behind six killings at a Virginia Walmart earlier this week left behind a "death note," police revealed Friday.
"A few months back I had overheard [REDACTED] talking to [REDACTED] and he told me that he had been trying to get rid of me since day one. After I heard that I lashed out. The associates gave me twisted grins, mocked me and celebrated my down fall the last day. That's why they suffer the same fate as me," Andre Bing, who worked at the Chesapeake Walmart, wrote in his "death note" (pdf) released by Chesapeake Police.
Also in the note, Bing made references to notorious serial killer and cannibal Jeffrey Dahmer. Some co-workers, he wrote, laughed at him "and said that I was like Jeffrey Dahmer … I would have never killed anyone that entered my home."
Other Walmart associates "gave me evil twisted grins, mocked me and celebrated my down fall (sic) the last day. That's why they will suffer the same fate as me."
Bing also alleged that his "intent was never murder" but "only did it when I realized that my phone was hacked and was giving the worst feeling imaginable."
The note, which included religious references, was redacted slightly to eliminate the names of specific people he mentioned. He also wrote, "My only wish would have been to start over from scratch and that my parents would have paid closer attention to my social deficit."
Police revealed Friday that Bing purchased a 9mm handgun on Tuesday morning from a local store hours before he allegedly shot and killed his colleagues. Witnesses told local media that he entered the Walmart break room and opened fire before killing himself.
The six deceased victims were identified as Lorenzo Gamble, Brian Pendleton, Kellie Pyle, Randall Blevins, Tyneka Johnson, and Fernando Jesus Chavez, authorities said. At least six other people were injured in the incident.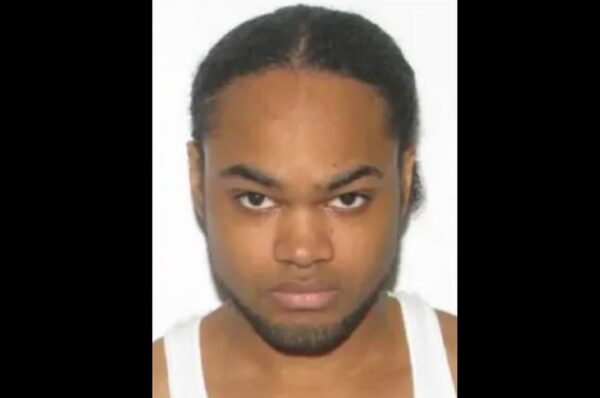 Joshua Johnson, a former Walmart employee, told CNN that Bing issued a warning to him and others if he ever lost his job. Another former employee who worked with him also said he appeared to be paranoid.
"He said if he ever got fired from his job he would retaliate and people would remember who he was," Johnson told CNN earlier this week.
"He was always saying the government was watching him. He didn't like social media and he kept black tape on his phone camera. Everyone always thought something was wrong with him," Shaundrayia Reese recalled to CNN about Bing. "He didn't like to be recorded. He was always scared that the government was listening."
Neighbor Yvette Wyatt, 67, a retired school teacher also said that Bing "was weird" and "never spoke to anyone."
"He would just get in his car, leave and come back. He was unfriendly," Wyatt told the New York Post. "I would wave and say 'good morning' and he wouldn't react, he never even acknowledged I said anything. He wouldn't even look at me. He was very aloof."
Walmart Chief Executive Doug McMillon issued his condolences on LinkedIn Wednesday.
"My heart hurts for our associates and the community who have lost or injured loved ones. We are here for them today and in the challenging days ahead they will have our support," he remarked.
Jessica Wilczewski said workers were gathered in a store break room to begin their overnight shift late Tuesday when Bing, a team leader, entered and opened fire with a handgun. While another witness has described Bing as shooting wildly, Wilczewski said she observed him target certain people.
"The way he was acting—he was going hunting," Wilczewski said on Thursday. "The way he was looking at people's faces and the way he did what he did, he was picking people out."
Wilczewski said she had only worked at the store for five days and didn't know with whom Bing got along or had problems. She said being a new employee may have been the reason she was spared.
"I think he had mental issues," said another worker Jance Strausburg. "What else could it be?"
The Associated Press contributed to this report.