The body of a man has been found in the van where he was shot 7 weeks ago—inside a police compound in Memphis.
Memphis police had impounded the vehicle following a shooting on Dec. 18.
The unidentified victim was found on Monday when police returned the vehicle to the owner, who had been recovering in hospital from multiple gunshot wounds.
Police are investigating the incident, which they described as "unacceptable."
When officers were called to a shooting in Yale Avenue, on Dec. 18, they discovered two men had been shot at in a van during a robbery.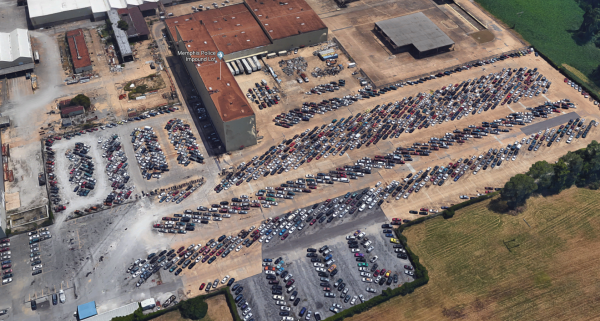 The passenger, 55, had escaped unharmed.
The driver, 47, had been shot multiple times after refusing to comply with the demands of three robbers and was hospitalized in a critical condition.
In the meantime, his van was towed and sat inside the Memphis Police Department impound said Director Michael Rallings.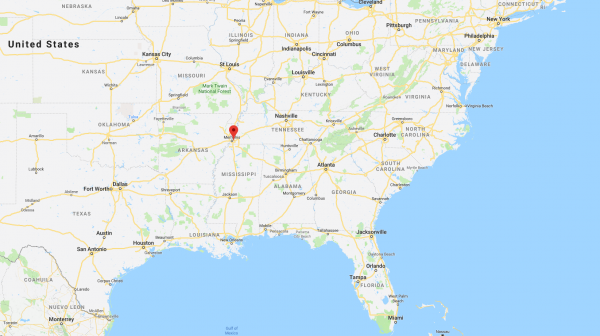 When the driver was discharged from hospital and came to pick up his vehicle on Monday, Feb. 5, they found the body of a male Hispanic, currently unidentified, said Rallings during a press conference.
"The preliminary investigation revealed that the deceased male was sitting in the rear of [the driver's] van when the shooting occurred," said Rallings.
"It is believed that one of the shots fired by the suspect fatally wounded the victim."
However, Rallings said that police had undertaken a thorough search and investigation at the time and at no point had a third victim been mentioned.
"I just can't explain how this victim stayed in a van and we did not locate him until the victim showed up to recover the van," Rallings said.
"I assure you, we will get to the bottom of it. We will determine all of the facts and hold individuals accountable for actions they took or actions they did not take," Rallings said.
"The victims deserve better; the families of the victims deserve better … This incident is unacceptable and should never have happened."
According to Rallings, despite some claims to the contrary, a third occupant of the van was never mentioned, something he said is confirmed by body cam footage.
"Although the cargo van was overly stocked with equipment, there is no explanation as to how the deceased victim remained in the vehicle without being detected, or why investigators were never advised that there was a third victim," he said.
Asked as to why police hadn't been alerted by the smell of a decomposing corpse, he speculated that the cold weather would have preserved the body.
Offcs are on the scene of a shooting @ 3084 Yale. Offcs. located a male who has been shot and xported in critical condition. There is no suspect info. available at this point.

— Memphis Police Dept (@MEM_PoliceDept) December 19, 2017
Rallings said that it wasn't known whether the victim could have survived the shooting had he been discovered earlier. "We are waiting on results of the autopsy."
"I think we are all upset," Rallings said. "We want to deliver the service our citizens deserve and I can't say that we did that in this situation and it's unacceptable."
Recommended Video:
Sleepy Truck Driver Causes Multi-Vehicle Crash