Police Detain Nephew of Human Rights Attorney
September 4, 2006 12:00 am Last Updated: September 4, 2006 12:00 am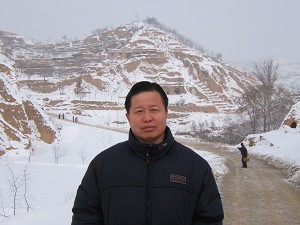 Chinese human rights attorney Gao Zhisheng has been detained for two weeks without legal representation. On September 1, his nephew, Gao Huanlong, was detained by police for trying to deliver a power of attorney to Gao's wife for a defense attorney who intended to represent Gao.
A political analyst said that the authorities have intensified their attack on persons associated with Gao, to put him in a defenseless position.
The lawyer attempted to send the power of attorney to Gao's wife, Geng He, who was under house arrest in order to obtain her signature, so he could start providing legal assistance to Gao. The attempted delivery was prevented by the police. Gao's 16 year-old nephew, Gao Huanlong, who tried to deliver the document, was later detained by National Security Bureau personnel.
Gao Huanlong's older brother, Gao Xian, was interviewed on the evening of September 2.
Gao Xian indicated that between 3 p.m. and 4 p.m. on Friday, he received word that his younger brother had been taken away by the police, but had no idea why or where he had been taken.
According to the Radio Free Asia investigation, Gao Huanlong and his elder brother planned to deliver the document again later that day, but he did not expect to be arrested so soon.
Attempts had been made before to obtain Geng He's signature. Rights advocator Hu Jia, who is also under house arrest, said "We planned in the morning that either Gao Huanlong or his brother Gao Huanlia would take the document and try again to visit Geng He and get her signature."
As of Friday evening at 10 pm, before the reporter submitted this report, Gao Huanlong's whereabouts were still unclear.
In addition to further control of the whereabouts of Gao's relatives, the National Security Bureau from various locations also participated in this action by limiting the freedom of all human rights activists who might assist in the release or defense of Gao.
Hu Jia believes that the authorities have mobilized an unprecedented effort of manpower and resources to cope with Gao's case
Hu Jia said, "The day before yesterday, attorney Qian Lili called me from her home town, Zibo City in Shandong Province. She was repatriated to Shandong from her work place in Beijing by the Beijing National Security Bureau. The reason was very clear, it is because she participated in the hunger strike started by Gao. They just want to remove all "unstable factors" related to Gao. The central command for this operation comes from the Public Security Department's Domestic Safety and Security Bureau."