Poland's government put into effect on Wednesday a constitutional court decision banning terminations of pregnancies with fetal defects, three months after the court ruled that the abortion of congenitally damaged fetuses is unconstitutional.
The constitutional court of Poland, a deeply Catholic country, issued on Wednesday a justification of a controversial October 2020 ruling that bans abortions in cases of fetuses with congenital defects, even ones so severe that there is no chance of survival upon birth. The government then published the court's ruling in a government journal of laws. Those steps were the formal prerequisites required for the new law to enter into force.
Under the new rules, terminations will be permitted only in cases of rape and incest, and when the mother's life or health is endangered. Doctors performing illegal abortions in Poland face jail.
In a justification published on Wednesday, the tribunal left open the possibility of parliament regulating some circumstances covered by the law.
Marek Suski, a Law and Justice Party lawmaker, said the party would consider introducing new rules that could allow the most extreme fetal deformities to be excluded. But political commentators say consensus between Law and Justice and its arch-conservative governing allies would be difficult to achieve.
"In cases when the fetus doesn't have a skull or has no chance to live outside the womb, there should be a choice. We will work on this," Suski told public radio.
On Jan. 27, officials said the government would now focus on assisting parents of children with disabilities, although the Law and Justice Party, as well as its centrist predecessors, have been accused by critics of not doing enough in that regard.
"The state can no longer take a life away only because someone is sick, disabled, in poor health," Law and Justice lawmaker Bartlomiej Wroblewski said.
"No law-abiding government should respect this ruling," Borys Budka, leader of Poland's largest opposition party, the centrist Civic Platform, told reporters.
Polish cabinet member, a lawmaker, and a deputy leader of a conservative party Michał Wójcik told TVN24 that parents who are expecting a child with a fatal defect "should be supported, they should feel that the state backs them when they go through very difficult times in their lives."
His party drafted legislation to help women who are pregnant with babies with severe defects, reported TVN24. The legislation will regulate the functioning of perinatal hospices, which will be available for mothers whose babies have lethal defects, Wojcik told TVN24.
"More of such hospices must be created," Wojcik said adding that now there are only a dozen of them in Poland.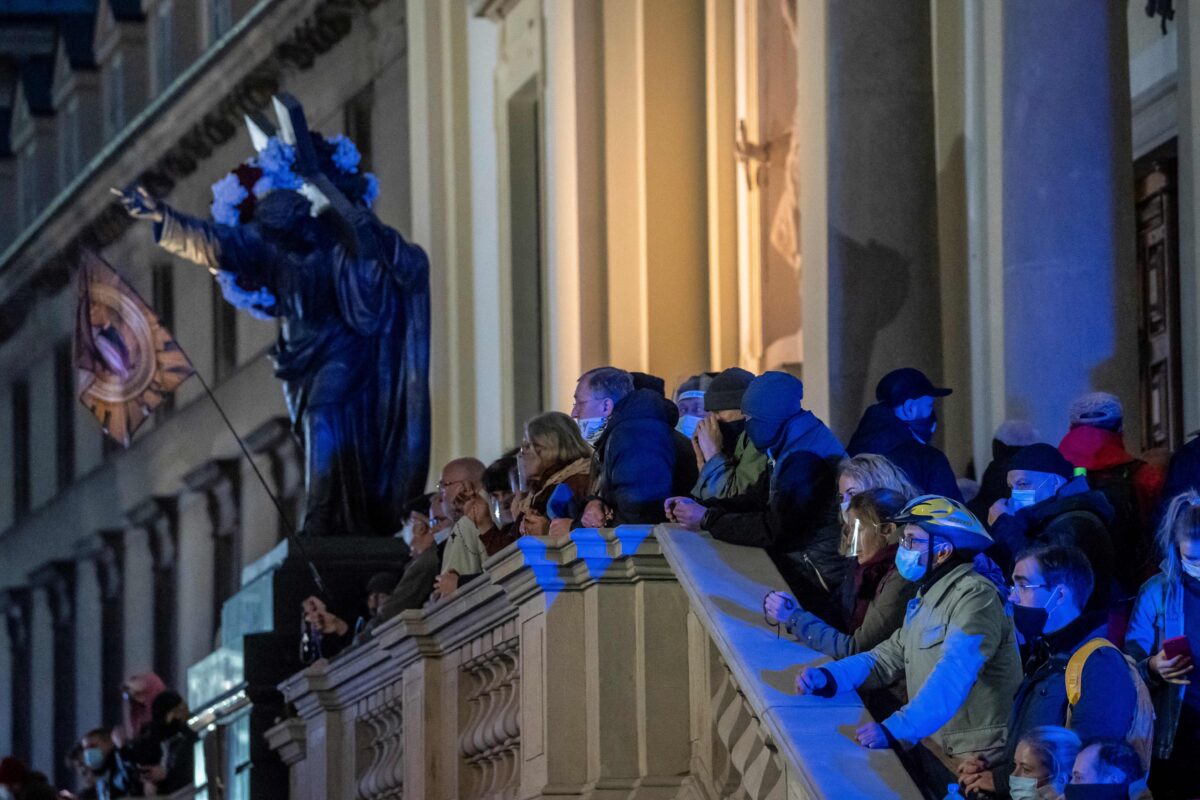 In October 2020, the constitutional court ruled, after considering a motion of 119 lawmakers representing the ruling party and two other centrist and conservative parties, that the provision of existing abortion law allowing for abortion of fetuses with congenital defects is unconstitutional because the Polish Constitution protects human life.
The ruling panel consisted of 13 judges, according to Fakt. Two judges, Leon Kieres and Piotr Pszczolkowski, submitted dissenting opinions to the ruling, and three dissenting opinions to the justification of the judgment came from three other judges, according to a statement by the constitutional court.
"Pregnant women and their families who are told that their child would likely to have a severe and irreversible disability or a serious life-threatening illness deserve respect, compassion, and support. The state should provide them with the necessary assistance instead of forcing heroism on them," Kieres said in his dissenting opinion.
Reactions
Law and Justice lawmaker Jadwiga Emilewicz told portal TenPoznan.pl "Since the Polish Constitution protects human life, [the constitutional court's] judgment seems to be justified, true, and necessary."
Emilewicz said however that the decision should be followed by law that will ensure support for families with disadvantaged children and that she would support such a law.
Before the law restricting abortion was enacted in the 1990s, the acceptance of this procedure in society was 90 percent, Emilewicz said. "Along with the introduction of a legal norm that limited abortion and made people realize that it was killing a life, the acceptance for this procedure dropped to 20 percent," she explained.
"This is a legal achievement and a unique thing, that the weak are part of the community," Emilewicz told TenPoznan.pl.
Civic Platform lawmaker Agnieszka Pomaska told Polish radio station RMF: "A new social contract is definitely needed when it comes to abortion. I am in favor of such a new social contract being created."
"I support access to abortion as a genuine women's right and [I am in favor of] giving them a choice," Pomaska said, adding that to ensure the safety of abortion, a woman needs the support of a psychologist and a physician.
The deputy speaker of the Sejm Malgorzata Kidawa-Blonska, who also represents Civic Platform, told journalists, according to the Polish News Agency PAP, "This ruling means that many couples, many women who fight and want to have a child, will not have the courage to take the risk, because … in a situation where the fetus is severely and permanently damaged, they will be afraid that they will have to give birth."
President of the Polish Episcopate Stanisław Gądecki said in a statement that he appreciated the decision of the constitutional court. "The life of every human being from conception to natural death is of equal value to God and should be equally protected by the state. And a person of upright conscience cannot deny anyone the right to live, especially because of their illness," Gądecki said.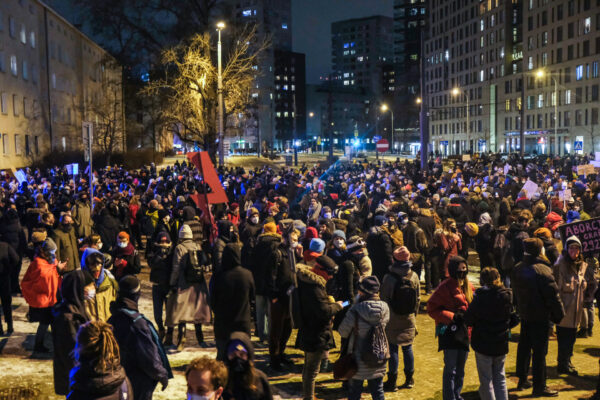 To date, about 98 percent of all legal abortions in the country—of which there were 1,110 in 2019—were performed on the grounds of fetal malformations.
Some activists consider the new law to be draconian.
Small protests gathered late on Jan. 27 following the announcement and pro-choice activists announced more would take place the next day.
The protesters are demanding a full liberalization of the abortion law and the resignation of the government, neither of which seem likely in the short term.
In the meantime, some women's rights groups are seeking new strategies. The Federation for Women and Family planning says it will seek redress in international courts, arguing that the new law violates prohibitions of cruel treatment and torture. It is also assisting women who want to obtain abortion pills or travel abroad for the procedure.
Reuters and The Associated Press contributed to this report.