An assassination plot against Ukrainian President Volodymyr Zelensky by Chechens has been foiled, according to a top Ukrainian official.
An "elite group" of Chechens had arrived in Kyiv, the Ukrainian capital, to assassinate Zelensky, Oleksiy Danilov, secretary of the National Security and Defense Council, said during a briefing, according to a Telegram post by Ukraine's Center for Strategic Communications, a government office.
"We are well aware of the special operation that was to take place directly by the Kadyrovites to eliminate our president," Danilov said.
The Kadyrovites—made up of elite Chechen special forces—were allegedly sent to assassinate the Ukrainian president, and the group was split into two, according to Danilov. One unit was destroyed in Hostomel, a town northwest of Kyiv, and the other was "under fire" from Ukrainian forces.
The senior Ukrainian official noted that authorities were tipped off by members of Russia's Federal Security Service who don't support Russian President Vladimir Putin's full-scale invasion of Ukraine, which Danilov described as a "bloody war."
The news came six days after Putin authorized a "special military operation" against Ukraine.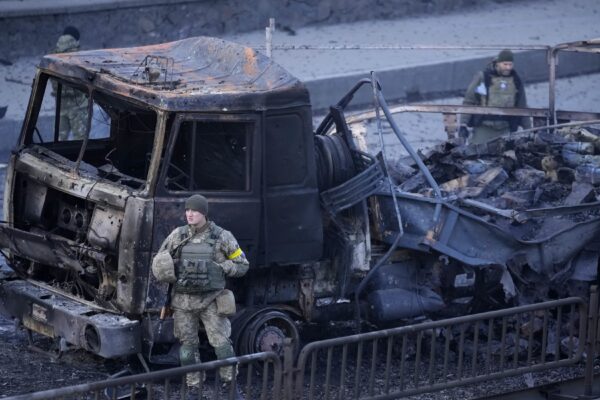 Zelensky said during a Feb. 24 televised address that Russia has marked him as its top enemy.
"The enemy marked me as target number one, and my family as target number two," Zelensky said.
A day earlier, the United States told U.N. human rights chief Michelle Bachelet that Russia had a hit list of "identified Ukrainians to be killed or sent to camps."
Zelensky turned down an evacuation offer from the United States on Feb. 26, according to the Ukrainian Embassy in the UK.
"The fight is here. I need ammunition, not a ride," Zelensky told the United States, according to the embassy.
"I am here. We are not putting down arms. We will be defending our country, because our weapon is truth, and our truth is that this is our land, our country, our children, and we will defend all of this.
"That is it. That's all I wanted to tell you. Glory to Ukraine."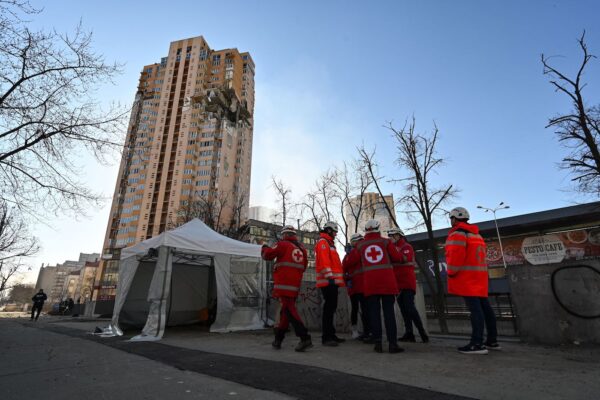 Rights groups have alleged violations of international war crimes law, including the targeting of civilians, as well as indiscriminate attacks on schools and hospitals, since Russia invaded Ukraine.
The United Nations said civilian deaths have surpassed 100, and the death toll is likely to be considerably higher, as many reported casualties have yet to be confirmed.
The Kremlin responded to accusations of committing war crimes on March 1, saying that it "categorically denies" the claims.