'Please slow drively': Misspelled Sign Confuses California Drivers
July 31, 2013 8:29 pm Last Updated: July 18, 2015 5:19 pm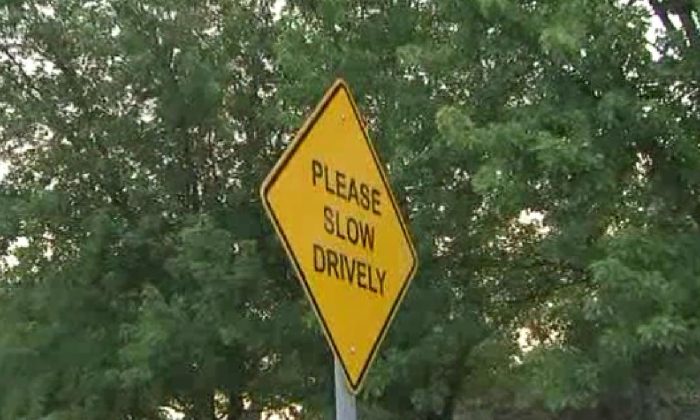 A sign saying "please slow drively" was placed out in front of a pre-school in Auburn, Calif., and its causing some locals to scratch their heads.
"I think they need to go to pre-school," a little girl told KTXL Fox-40 in Sacramento. "Maybe they are pre-schoolers."
Some have speculated that the mistake was intentional to get motorists to slow down.
"With people these days I'm pretty sure it was done on purpose," said a man.
"It looks like maybe, almost, like they did it on purpose," another person told Fox, adding: "It's funny."
But others said that placing a misspelled sign near a pre-school sets a bad example for children who are trying to learn how to read.
Earlier this month, it was reported that "Florida" was misspelled on a sign twice. The sign, located near Jacksonville, was spelled "Flordia," reported WFTV. Officials blamed the sign misspelling on an Arkansas-based company that manufactured it.