"I deliver pizzas for my cousin's place," said 20-year-old Sal Valentinetti, sauntering onto the stage as though he'd been doing so his whole life.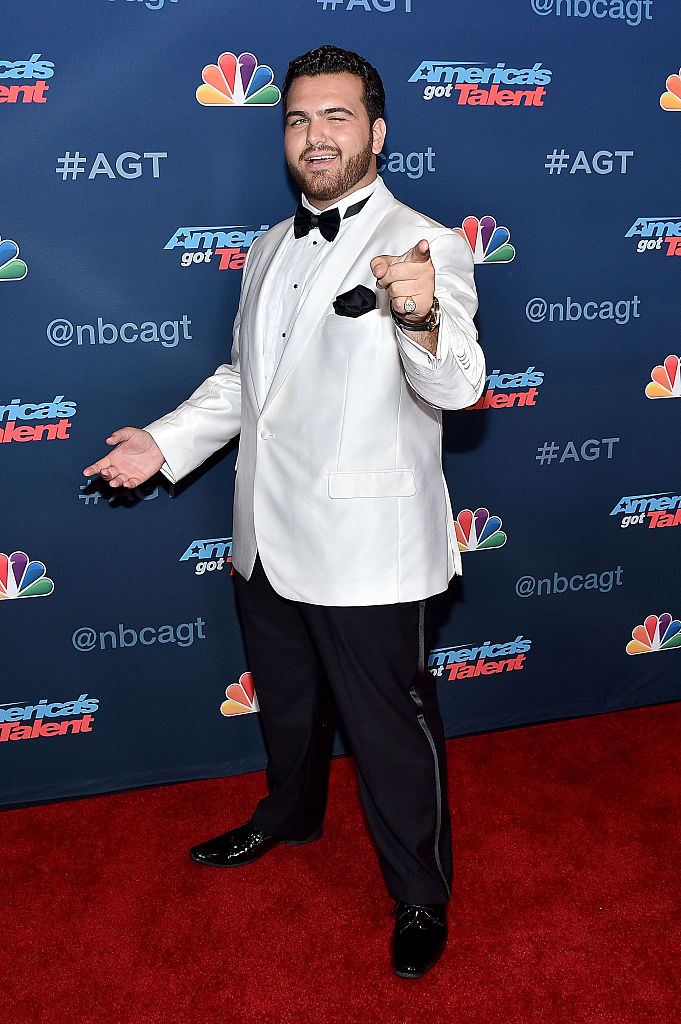 Nobody could believe it. This was a seasoned veteran, surely? But no; Sal came from modest stock. The Italian-American, Long Island, New York, native, despite his bravado, had his mom in the audience and his cousin sitting stage left. He was a family man.
"Heidi Klum, how you doin'?" the cheeky singer ad-libbed, settling into his very first America's Got Talent audition almost too easily. Clearly, this Sal was a bit of a charmer! The audience was immediately entertained, but could Sal walk the walk as well as talk the talk?
View this post on Instagram
The judges wanted to know more about him. "I wanna make something of myself," Sal explained. "I wanna bring back those Dean Martin-style roasts; I wanna have fun."
The curious young man owed his love of the golden oldies to his grandmother. "She ended up passing away," Sal shared. "The music was all I had to remember her by."
Despite this sad admission, Sal was brimming with confidence. "I didn't come here to try out," he declared, "I came here to win," causing a huge smile to spread across the usually sullen Simon Cowell's face.
Sal, with his neat, dark hair, stocky build, and tough-guy accent, seemed like a typical Italian-American New Yorker. His voice, however, was anything but predictable. Sal belted out a pitch-perfect, goosebump-inducing rendition of Frank Sinatra's "My Way," and the audience could barely restrain themselves.
Sal Valentinetti has the voice and Heidi Klum's heart.

Posted by America's Got Talent on Wednesday, July 6, 2016
Halfway through the song, the entire auditorium was on its feet, cheering, as Sal's proud mom sat in floods of ecstatic tears. After Sal's audition came to an end, Simon was the first to speak. "When you want to sing this kind of music, you can't fake it," Simon began. "It's either in you, or it's not."
"You're an old soul."
View this post on Instagram
Heidi, completely won over, stood and walked toward the stage as Sal descended, before kissing the soulful singer on the cheek and giving him the hug he'd been gunning for the whole time!
"That was just flawless to me," Mel B added. Howie's was the first of four "Yeses," but not the final surprise. "Do you want to know how I feel about you?" Heidi teased. "Well, I'll tell you."
And then she hit the golden buzzer.
Sal's jaw dropped to the floor, just as every member of the audience's had done moments before. Catapulted automatically into the live rounds, Sal's life, in that moment, was changed forever. No more pizza deliveries for the smooth-talking, 20-year-old Long Island crooner!
View this post on Instagram
"To Italian families, our matriarchs are what's most important," Sal confided. The talented young singer did his grandmother proud that day; there's no doubt she was looking down on her grandson and thinking, "That's my boy. He did it his way!"
Sal Valentinetti finished the competition in fifth place. He later made a triumphant return for America's Got Talent: The Champions, but was eliminated in the Preliminaries. It never held him back.
View this post on Instagram
Today, Sal's audition tape has racked up tens of millions of views on YouTube, and the singer sells out headline shows around the world. His website proudly brags that Sal even shared the stage with Heidi Klum at Madison Square Garden; now whoever said dreams can't come true?