If you're planning to bake breads or cookies this week, you may want to check your flour first.
Hometown Food Company, the company behind Pillsbury, has issued a voluntary recall of some 12,000 lots of its Pillsbury Unbleached All Purpose 5-Pound Flour over concerns about salmonella contamination.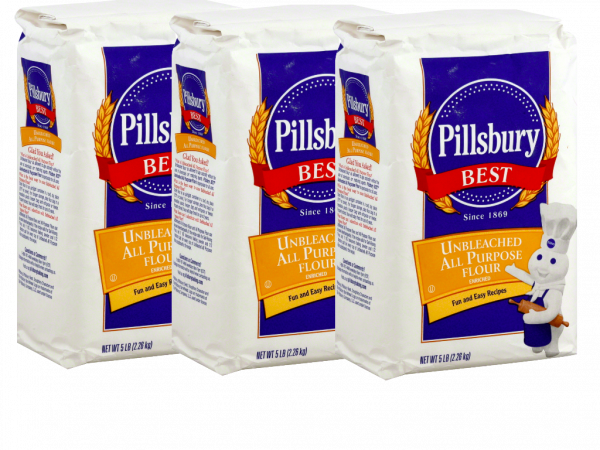 The Recall: Know Your Flour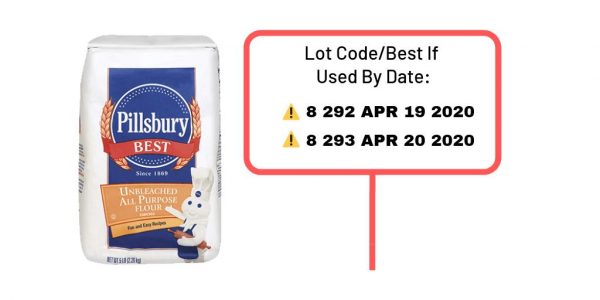 These affected lots of flour were sold through retailers that include Winn-Dixie and Publix. The lot codes on the recalled products are 8292 with a "best if used by" date of April 19, 2020, and 8293 with a "best if used by" date of April 20, 2020.
According to a recall notice on Winn-Dixie's website, "there have been no reports of any illnesses associated with this recall." Publix, in a statement, urged customers to throw away or return these potentially contaminated flour to the place of purchase for a refund.
Publix added that no other Pillsbury products have been impacted by the recall and are safe for consumption.
Don't Eat Raw Dough
The U.S. Food and Drug Administration (FDA) also reminded people Tuesday of the dangers of eating uncooked dough when baking.

This is a good reminder of why you should never eat raw dough when making cookies, etc. Flour, regardless of brand, can contain bacteria that cause disease: https://t.co/uw3TELKXHN https://t.co/JT4IdfCaWX

— U.S. FDA (@US_FDA) March 11, 2019
"Flour, regardless of brand, can contain bacteria that cause disease," the federal agency warned the public on Twitter.
"Flour is typically a raw agricultural product. This means it hasn't been treated to kill germs like E coli," says the Centers for Disease Control and Prevention (CDC) on its website. "Harmful germs can contaminate grain while it's still in the field or at other steps during flour production. The bacteria are killed when food made with flour is cooked. This is why you should never taste or eat raw dough or batter."
In 2016, an outbreak of E. coli infections linked to raw flour made 63 people sick. Earlier this year, "Gold Medal" flour, produced by General Mills were recalled nationwide due to the the potential contamination of salmonella.
Salmonella: What Is It?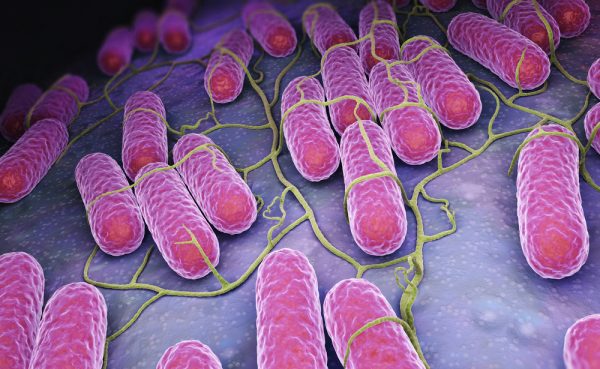 Salmonella is a bacteria typically live in animal and human intestines. Salmonella infection usually occurs in the person's intestinal tract through contaminated water or food. According to the CDC,  Salmonella causes about 1.2 million illnesses, 23,000 hospitalizations, and 450 deaths in the United States every year.
Salmonella and Food Poisoning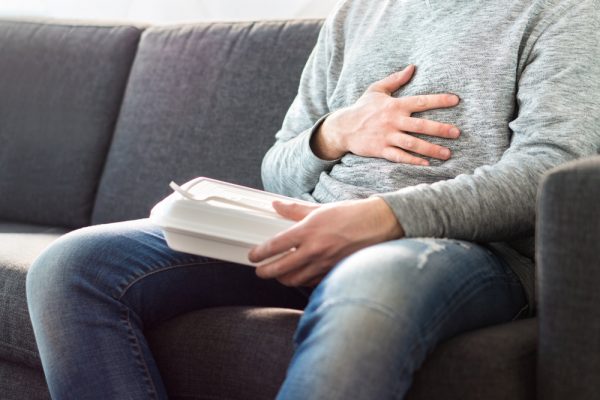 The CDC reports that food is the source for about 1 million of salmonella cases in the United States. It is possible to get a salmonella infection from a variety of foods. Salmonella can be found in many foods including beef, chicken, eggs, fruits, pork, sprouts, vegetables, and even processed foods, such as nut butters, frozen pot pies, chicken nuggets, and stuffed chicken entrees. Contaminated foods usually look and smell normal, which makes it hard to detect contamination.
Most persons infected with salmonella develop diarrhea, fever, and abdominal cramps 12 to 72 hours after infection. The illness usually lasts 4 to 7 days, and most people recover without treatment. However, for some people, the diarrhea may be so severe that the patient needs to be hospitalized. Young children, older adults, and people with weakened immune systems are the most likely to have severe infections.
How to Prevent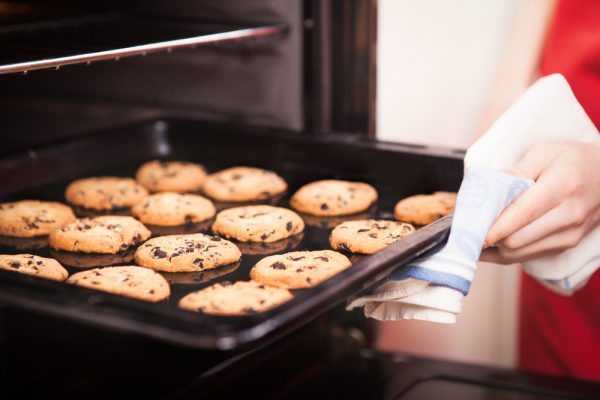 The CDC recommends following what's known as the Clean, Separate, Cook, and Chill guidelines to keep you and your family safe from salmonella infection and any other types of food poisoning. It's especially important to carefully follow these rules when preparing food for young children, pregnant women, people with weakened immune systems, and older adults.
Clean
Wash hands with warm, soapy water for 20 seconds before and after handling uncooked eggs, or raw meat, poultry, and seafood and their juices.
Wash utensils, cutting boards, dishes, and countertops with hot, soapy water after preparing each food item and before you go on to prepare the next item.
Don't wash raw poultry, meat, and eggs before cooking. Germs can spread to other foods, utensils, and surfaces.
Sanitize food contact surfaces with a freshly made solution of one tablespoon of unscented, liquid chlorine bleach in one gallon of water.
Separate
Keep raw meat, poultry, seafood, and eggs separate from other foods in your grocery cart and in your refrigerator. Keep eggs in the original carton and store them in the main part of the refrigerator, not in the door.
Keep raw meat, poultry, and seafood separate from ready-to-eat foods, such as salads and deli meat.
Use separate cutting boards and plates for produce and for raw meat, poultry, seafood, and eggs.
Never place cooked food on a plate that previously held raw meat, poultry, seafood, or eggs.
Cook
145°F for beef, veal, lamb, and fish (let the meat rest for 3 minutes before carving or eating)
145°F for pork and ham (let the meat rest for 3 minutes before carving or eating)
160°F for ground beef, ground pork, ground veal, and ground lamb
160°F for egg dishes
165°F for poultry (chicken, turkey, duck), including ground chicken and ground turkey
165°F for casseroles
Chill
Keep your refrigerator at 40°F or colder.
Refrigerate or freeze perishables, prepared foods, and leftovers within 2 hours (or 1 hour if the temperature is 90°F or hotter).