An Arkansas family is mourning the loss of 4-year-old Addy, who battled one of the deadliest forms of childhood cancer.
A photo of her brother, Jackson, comforting his sister in her final moments is being shared widely online. It's a heart-wrenching reminder of the pain families go through in their struggle with the disease—and of how they can support each other in the darkest moments.
Back in 2016, 2-year-old Adalynn Joy Sooter was given only months to live after doctors found a tumor in her brain.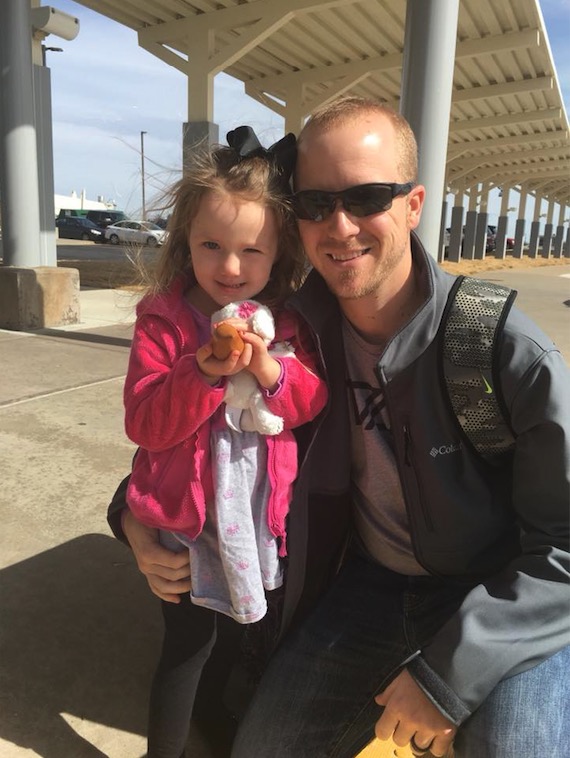 She was diagnosed with a deadly form of cancer called diffuse intrinsic pontine glioma or DIPG. According to a foundation that seeks to raise awareness of the disease, DIPG is a condition that almost exclusively afflicts children.
Between 200 and 400 children in the United States are diagnosed with the disease each year, according to the Michael Mosier Defeat DIPG Foundation.
DIPG is one of the deadliest forms of childhood cancer. The median survival time is 9 months from diagnosis.
Addy battled DIPG for nearly 19 months before she passed away.

Her parents first shared Addy's story on the Love What Matters webpage.
In the post, her parents Matt and Chandra Sooter recounted that they noticed something was wrong when Addy began having trouble walking and holding items in her hand.
"As I watched her I noticed she had a little hitch in her step every once in a while," said Matt Sooter. "Not thinking too much of it I chalked it up to being tired and having gone through a growth spurt recently."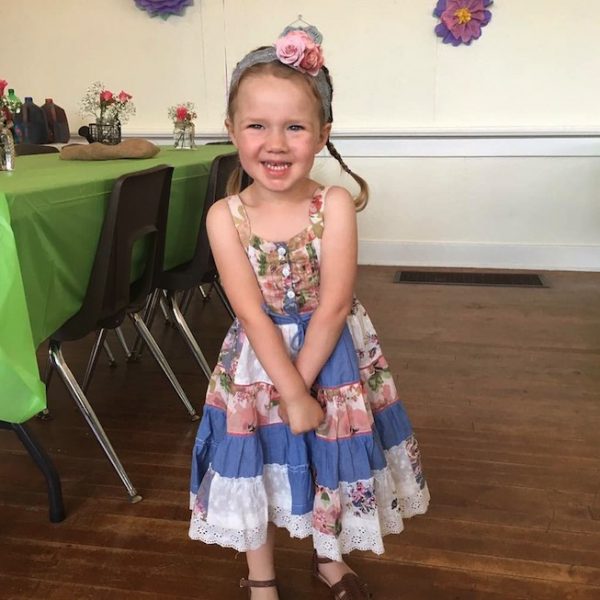 "She was having trouble feeding herself because all her food would fall off her fork or spoon before it made it to her mouth," Sooter said.
They took Addy to a doctor. Then came the devastating diagnosis–a tumor in her brain stem.
"They were fairly certain our daughter had a tumor growing in her brain stem, it was aggressive, there was no treatment and therefore no cure, and it was going to take our little girl from us in a matter of months," Sooter said.
Radiation treatment shrank the tumor for a time–but the disease came back.
"Radiation gave her six months of happy, normal life. In July of 2017 an MRI confirmed that her tumor was once again growing. During those months we searched the globe for a treatment," said Sooter.
Then, a glimmer of hope–an experimental treatment in Mexico. The family made numerous trips to a hospital in Monterrey.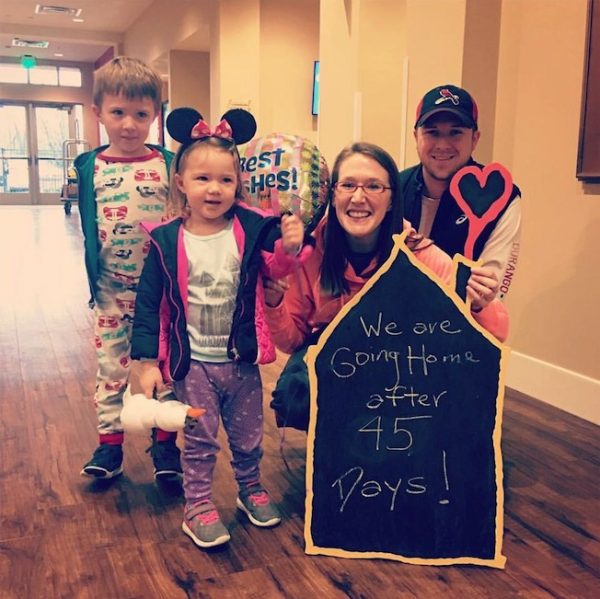 But eventually, the treatments stopped having an effect.
"On Wednesday the 9th, we found out that Addy's cancer had spread to the lower part of her brain and on down her spine as well. Her Mexico treatment that has kept her cancer stabilized is no longer working either because the protocol has changed, or because the tumor has mutated. Whichever it is doesn't really matter at this point because the outcome is the same," Sooter said.
"For the second time now our doctors have told us to go home and make memories. So that's our plan."
Adalynn passed away earlier this month.
Matt shared the news on Facebook, saying that "she passed from this life to the next just as she had lived: stubbornly but also peacefully, and surrounded by family."
But it's the photo of Adalynn and her brother Jackson that shows the heartbreak of families fighting childhood cancer.
She clutches his arm, as he tries to comfort her.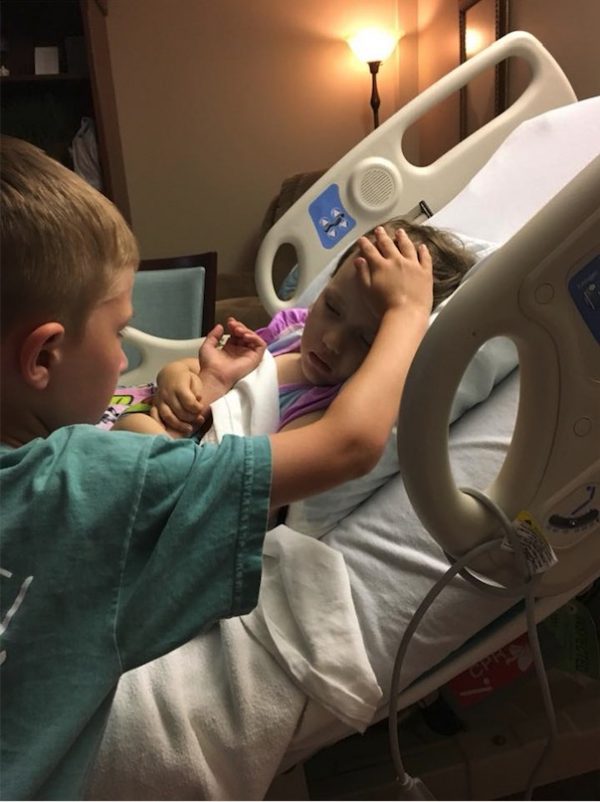 In the post, Sooter wrote that Addy didn't have much time left.
"A little boy should not have to say goodbye to his partner in crime, his playmate, his best friend, his little sister," he wrote.
On June 3 he wrote that it "all happened so much faster than we expected, but that in itself is a blessing because she suffered so little at the end."
Watch Next:
Toddler With Rare Heart Condition Gets to Go Home After 402 Days in the Hospital