Pennsylvania Secretary of State Kathy Boockvar announced Friday that a recount will not be initiated in the state.
Boockvar, a Democrat, said the races for president, state attorney general, auditor general, and state treasurer will not face recounts because no candidate lost by less than 0.5 percent, which is the margin that would trigger a recount.
"We are extremely grateful to all 67 counties who have been working overtime and putting in an extraordinary effort to count every vote, with so far more than 6.8 million votes having been counted," she said in a statement. "The counties continue to adjudicate and count the approximately 100,000 provisional ballots issued to voters at the polls on Election Day, as well as the more than 28,000 military and overseas ballots that were cast in this election."
Democratic nominee Joe Biden currently has a 60,000-vote lead over President Donald Trump in Pennsylvania, according to election data.
Boockvar's office said that around 40,000 provisional ballots that were cast in the state "have been counted or partially counted," adding that more will be counted in the coming days.
"The department also reported that 28,529 military and overseas absentee ballots were cast. November 10 was the deadline for counties to receive uniformed and overseas civilian absentee (UOCAVA) ballots," she said.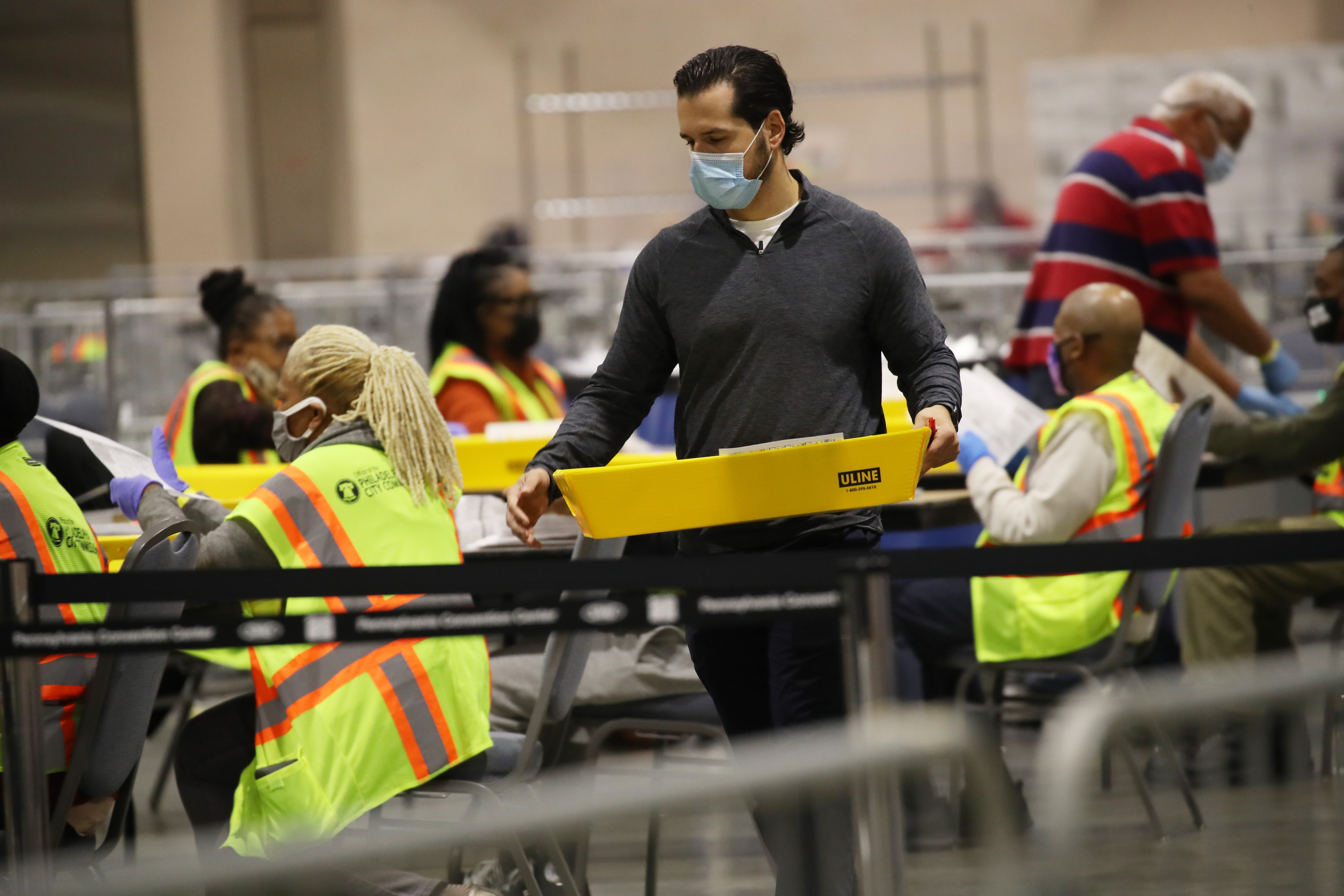 Trump's campaign and Republicans have filed several election-related lawsuits in the state in an attempt to stop vote-counting.
While several news outlets have called Pennsylvania and the entire race for Biden, The Epoch Times has chosen not to do so while legal challenges play out. The Electoral College will vote to determine the winner of the presidency next month.
Trump's campaign was able to trigger a manual recount in Georgia, although GOP officials in the state have raised questions about how the count was being conducted, saying that the secretary of state's office ordered counties to certify their results by 5 p.m. on Friday regardless of the recount.
A judge in Pennsylvania on Thursday ruled that Boockvar overstepped her authority when she changed an election deadline regarding voter identification two days before Election Day on Nov. 3.
"Accordingly, the court hereby orders that Respondents County Boards of Elections are enjoined from counting any ballots that have been segregated pursuant to … this court's order," Judge Mary Hannah Leavitt wrote in her order (pdf), meaning that those ballots now shouldn't be counted.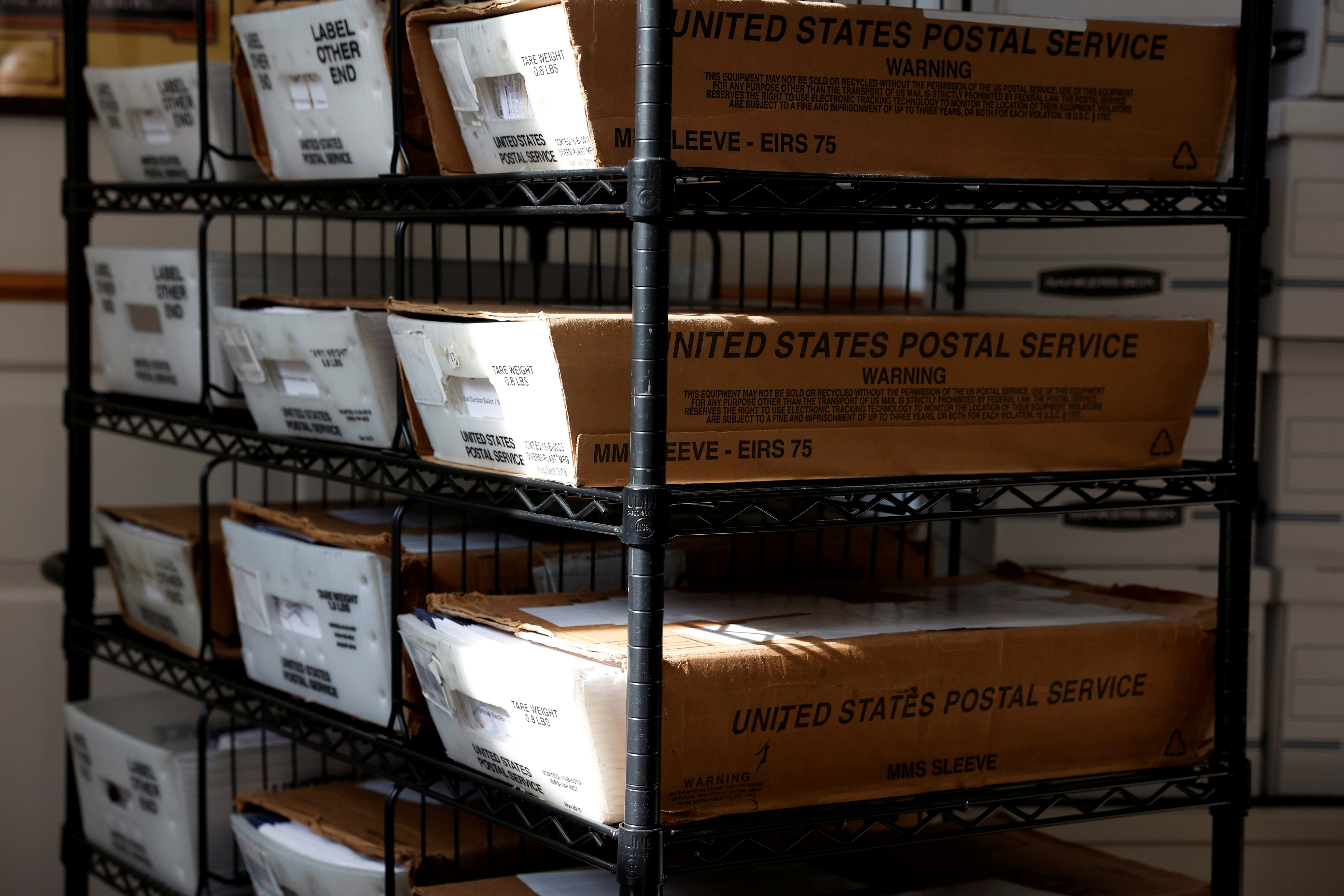 On Thursday, the Department of Homeland Security's (DHS) Cybersecurity and Infrastructure Security Agency described the Nov. 3 election as "the most secure in American history," adding, "When states have close elections, many will recount ballots. All of the states with close results in the 2020 presidential race have paper records of each vote, allowing the ability to go back and count each ballot if necessary."
But last week, the head of the Federal Elections Commission (FEC), Trey Trainor, said he believes "there is voter fraud" in key states.
"Our whole political system is based upon transparency to avoid the appearance of corruption," he said an interview with Newsmax, while alleging that Pennsylvania and other states have not been transparent. "I do believe that there is voter fraud taking place in these places," he added.
"When you have claims of, you know, 10,000 people who don't live in the state of Nevada having voted in Nevada, you have the video … [poll workers] either duplicating a spoiled ballot right there or they're in the process of just marking a ballot that came in blank for a voter," Trainor added to Newsmax. "That's a process that needs to be observed by election observers."