Incumbent Georgia Gov. Brian Kemp (R) easily defeated former Senator David Perdue Tuesday in a tough Republican gubernatorial primary battle.
With 9 percent of the precincts reporting at 7:51 p.m. ET, Kemp received more than 72 percent of the vote and was projected as the winner by Decision Desk HQ.
Kemp now advances to the general election on November 8 for a rematch with Democrat voting rights activist Stacey Abrams. The outcome of that race will affect the future of the nation, former Vice President Mike Pence told a crowd at a rally for Kemp on the eve of the primary.
"Stacey Abrams and Joe Biden want Georgia to embrace the failed socialist policies of the last century," Pence said. "They want to stifle the liberties that generations of Americans fought to defend, but you know the future belongs to the free.
And in voting for Kemp, he said, "You will say yes to a future of freedom here in Georgia. You will say yes to our most cherished values at the heart of everything we hold dear," and "you will send a definite message all across America, that the Republican Party is the party of the future!"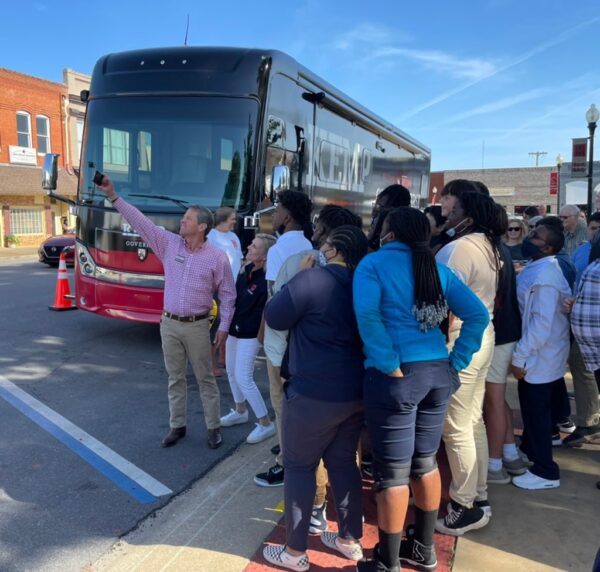 Kemp was finishing eight years as Georgia's secretary of state when he and Abrams last vied for the job of governor in 2018. Since then, Abrams has asserted that the election was stolen from her.
Other prominent Democrats have argued for more than three years that Abrams was denied her the rightful role as Georgia's governor. Abrams never conceded the race.
Now that she's running again, both Kemp and Perdue campaigned on their ability over the other to defeat Abrams in November.
Both took aim at Abrams on the eve of the election for her statement at a May 21 Democrat gala.
There, she declared, "I am tired of hearing about how we're the best state in the country to do business, when we are the worst state in the country to live," according to audio posted by the Gwinnett Daily Post.
"That is why we're in a fight for the soul of our state," Kemp told supporters at a rally with  in a hangar at Cobb County International Airport on May 23.
Kemp said his wife and daughters had campaigned with him every day "to make sure that Stacey Abrams is not going to be our governor or the next President" of the United States.
In a 20-minute address to the crowd of about 300 people at the rally on Monday, Pence touted Kemp's record of releasing Georgia from pandemic lockdowns early, keeping churches open and children in schools, bringing jobs to the state, lowering unemployment, and more.
The former vice president briefly veered into what sounded like a campaign speech for himself, touting a list of Trump-Pence administration accomplishments. Pence has signaled recently that he may jump into the race for President in 2024, even against former President Donald Trump.
But Pence's focus Monday quickly returned to Abrams.
"Who is best positioned to defeat Stacey Abrams and the national Democrats that will descend on Georgia in this fall's election?" Pence asked the crowd. "You know the answer. Brian Kemp beat Stacey Abrams four years ago, and with your support, Brian Kemp will do it all again in November.
"It's got to happen," Pence continued. "Or Stacey Abrams will be an unmitigated disaster for the people of Georgia. She may be the weakest candidate on crime in the history of Georgia. She supports taxpayer-funded abortion on demand all the way up to the moment of birth. She supports gun control and higher taxes. She wants to give illegal immigrants free health care, free welfare, and free college, and send you the bill."
Abrams did not respond to requests for comment.
But in an email sent to supporters Monday, she predicted, "It's a safe bet that Pence will attack me and our campaign with lies and disinformation."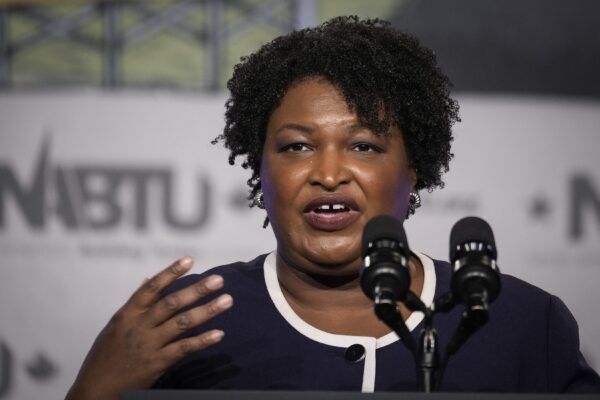 She promised voters that, as governor, she would expand Medicaid in Georgia and that she had "a commitment to ensuring every eligible voter is able to make their voice heard at the ballot box in November."
If Georgians have trouble finding ways to vote, the problems weren't reflected in early voting numbers. By the end of Friday, more than 857,401 had mailed in ballots or cast votes in person in locations spread across the state's 159 counties.
Early voters in Georgia smashed all previous records, with a 212 percent increase over early voting in 2020.
Turnout normally dips in years when a President isn't being selected. So that makes the anomaly even more significant.
About 56 percent of early voters cast Republican ballots and 43 percent chose to vote on Democrat races. With the exception of candidates, Georgians don't register by party and choose whether they want a ballot with Republican, Democrat or only nonpartisan races.
Abrams also told supporters in the email asking for donations that she has a "vision to unite Georgians, rather than divide them."
Abrams' view of Georgia as "the worst state" brought harsh criticism from the two candidates leading in the contest to face her.
Passion for halting Abrams' quest to reach the governor's mansion propelled Perdue to run, he said. And former President Donald Trump enthusiastically supported his candidacy.
"But this isn't about me," Perdue told The Epoch Times Monday, between stops to speak with voters. "This is about Stacey Abrams, and we cannot allow her to become governor."
Georgians are angry that Gov. Kemp didn't do more to investigate claims of widespread election fraud after the 2020 election, Perdue said.
"I just felt like the Republicans needed a choice to stand up against Brian Kemp."
The outcome of the 2020 election has been called further into question by evidence from Houston nonprofit True the Vote. The nonpartisan group works to ensure honest election activity.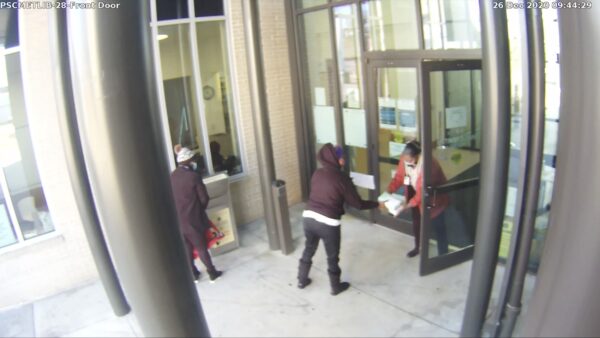 True the Vote's private investigation into activity at ballot dropboxes in five swing states suggests there were enough illegal trafficked ballots to change the outcome of the election, according to Catherine Engelbrecht, the founder of True the Vote. The group's painstaking work is detailed in the blockbuster documentary "2000 Mules," released earlier this month.
Law enforcement agencies in Arizona, Michigan, and Wisconsin are checking into the group's claims. The Georgia Secretary of State's office has had an official complaint from the group since November 2021, but paused any investigation until True the Vote turns over information on a whistleblower, who, they say, alerted them to the Democrat-led ballot-trafficking scheme.
Engelbrecht, who was featured prominently in the movie, has said she'll gladly turn over all information from her investigation as soon as the whistleblower's safety can be guaranteed.
Perdue lost his U.S. Senate seat in a runoff Jan. 5, 2021. But even before his race was decided, Perdue called for the resignation of Georgia Secretary of State Brad Raffensperger (R) over widespread claims that elections in the state were mishandled. Perdue asked Kemp to call a special legislative session to investigate claims of voter fraud and questionable elections practices pouring in. He's since filed or joined a handful of lawsuits challenging those.
"The only way to get to the bottom of this is to get me elected," Perdue told The Epoch Times on the eve of the primary. "I will form a law enforcement agency solely dedicated to enforcing voter law."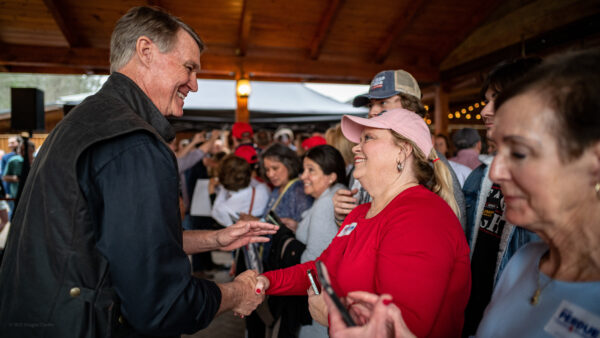 Perdue called the evidence presented in "2000 Mules" documentary "irrefutable." Booting out incumbents Kemp and Raffensperger could allow a new crop of officials to "clean this mess up," he said.
"You can visibly see people breaking the law!" Perdue said, referring to the public surveillance video in the movie that shows people stuffing ballots into dropboxes, sometimes wearing rubber gloves in the middle of the night.
"I just want somebody who is responsible for breaking the law to be brought to justice, and our governor has not done that," Perdue said.
Georgians who see suspicious election activity can report their concerns to Raffensperger's office online.