House Speaker Nancy Pelosi (D-Calif.) did not issue a definitive answer about whether she will run for reelection in 2022 while she was being questioned during a Sunday morning interview.
Pelosi, who was first elected to the House in 1986, was asked on CNN's "State of the Union" if she is planning on running for her congressional seat, which encompasses most of San Francisco.
"Oh, you think I'm going to make an announcement right here and now?" the House speaker said in response.
When pressed again during the CNN interview, Pelosi stated: "Why would I tell you that now?" and added: "Probably, I would have that conversation with my family first, if you don't mind."
Previously, Pelosi said that she would not try to make a bid to become the speaker of the House after she was elected to her position again for the fourth time earlier this year. In 2018, she told House Democrats that she would only serve two terms as House speaker, reaffirming that commitment in November of last year.
However, during an interview with MSNBC in June, Pelosi attempted to downplay speculation that she would retire.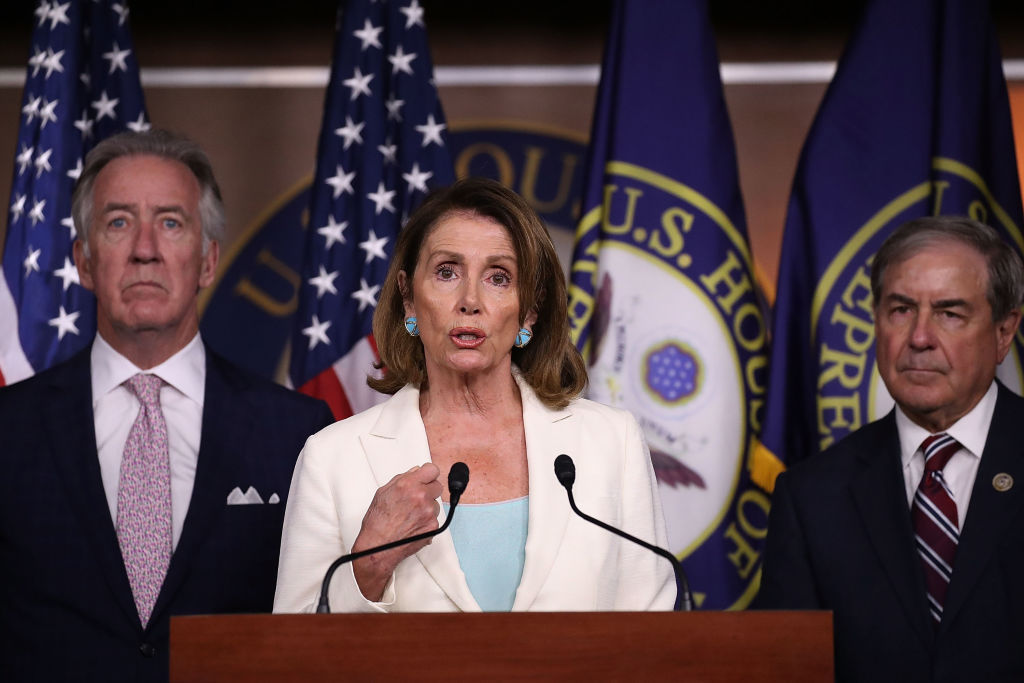 "People make their own decisions about timing" and "don't have to comply with somebody else's view," she said, without elaborating.
In recent years, some members of the House Democratic caucus have publicly suggested that Pelosi, 81, hand over the reins to a younger, fresher face. That includes socialist Rep. Alexandria Ocasio-Cortez (D-N.Y.), who told news outlets last year that new leadership is needed.
There have been fears among Democrats in the House that they won't be able to keep their majority in 2022, as the party of the president generally loses during the midterm elections. Republicans can take over by accumulating just five seats.
Rep. John Yarmuth (D-Ky.)—the head of the powerful Budget Committee—as well as Reps. Mike Doyle (R-Pa.) and David Price (D-N.C.), announced this month that they will retire. Both Doyle and Price were elected to Congress in the mid-1990s.
Their retirements mean that seven House Democrats will not run again during the midterms, compared to three Republicans. Retirements may signal pessimism about a party's ability to keep its majority, but they can also make districts that don't have incumbents harder to retain.
However, Doyle, Yarmuth, and Price represent districts that have trended Democrat. Pennsylvania's 18th District, which Doyle represents, was won by President Joe Biden by about 30 points last year, while Price's district was also carried by Biden by a similar amount, according to election data.