House Speaker Nancy Pelosi (D-Calif.) on Nov. 17 announced she would step down from leadership of House Democrats after Republicans flipped the lower chamber.
"Scripture teaches us that for everything there is a season, a time for every purpose under heaven," Pelosi said on the House floor in Washington.
"For me, the hour's come for a new generation to lead the Democratic caucus that I so deeply respect, and I am grateful that so many are ready and willing to shoulder this awesome responsibility," she added.
Pelosi, 82, said she will remain in Congress.
Pelosi won reelection in the midterms with 84 percent of the vote, easily defeating Republican John Dennis.
During the speech, which frequently drew applause, Pelosi recounted visiting the Capitol for the first time when she was young, with her father Thomas D'Alesandro Jr., a congressman at the time.
"When I first came to the House floor at 6 years old, never would I have thought that I would go from homemaker to House speaker," she said.
Pelosi has been the top Democrat in the House since 2003, including several stints as speaker, a position held by a member of the majority.
Pelosi had vowed not to run for speaker again but didn't make any promises about being the top Democrat in the House if Democrats were in the minority.
Republicans flipped the House this week and will secure control once the new Congress convenes in January 2023.
Pelosi hasn't endorsed a successor.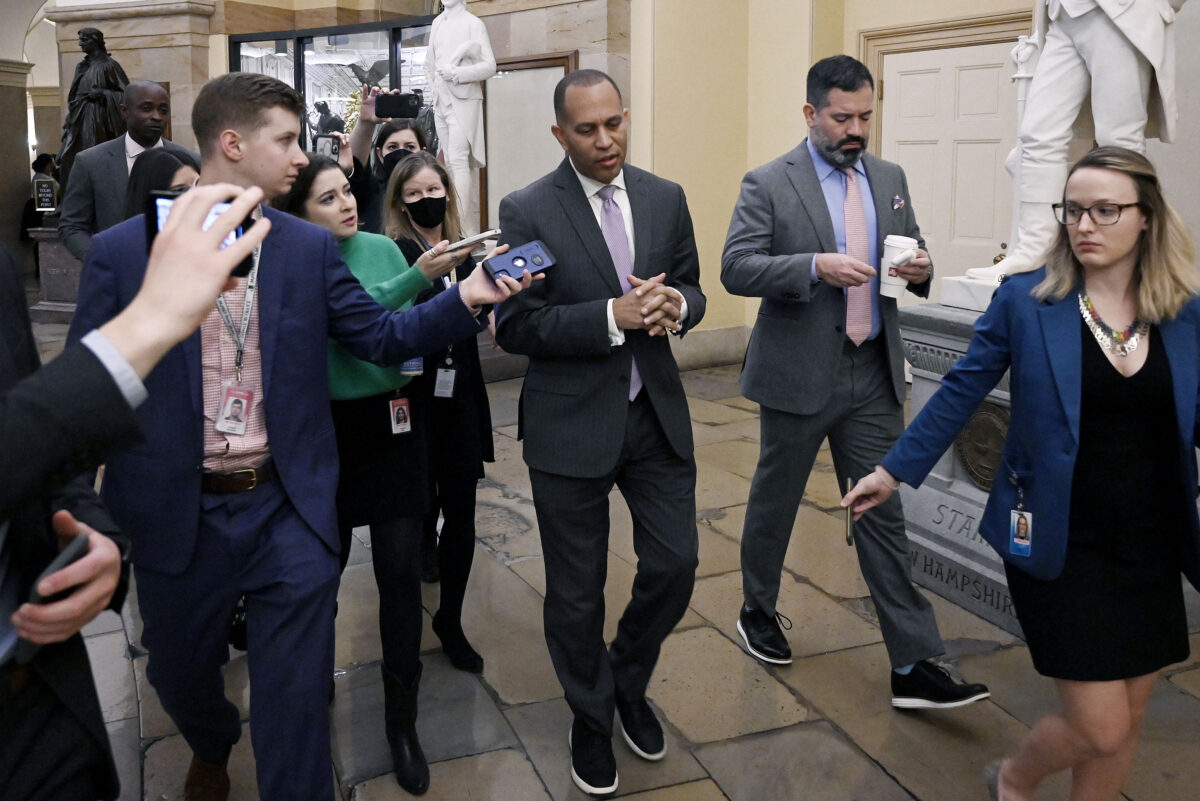 Possible Successor
Rep. Hakeem Jeffries (D-N.Y.) has long been rumored as the frontrunner to replace Pelosi, and was endorsed by Pelosi's top two deputies on Thursday.
Jeffries, 52, received backing from House Majority Leader Steny Hoyer (D-Md.) and House Majority Whip James Clyburn (D-S.C.)
Jeffries is currently the chairman of the Democratic caucus.
Jeffries has not confirmed he's running to replace Pelosi and his office did not return an inquiry.
Hoyer, 83, and Clyburn, 82, said they're also stepping aside to let younger Democrats take control of the caucus.
Clyburn also endorsed House Assistant Speaker Katherine Clark (D-Mass.), 59, and House Democratic caucus Vice Chair Pete Aguilar (D-Calif.), 43, for leadership positions.
Rep. Sean Patrick Maloney (D-N.Y.), 56, the head of the House Democrat campaign arm, is out of the picture after losing to Republican Mike Lawler in the race to represent New York's 17th Congressional District.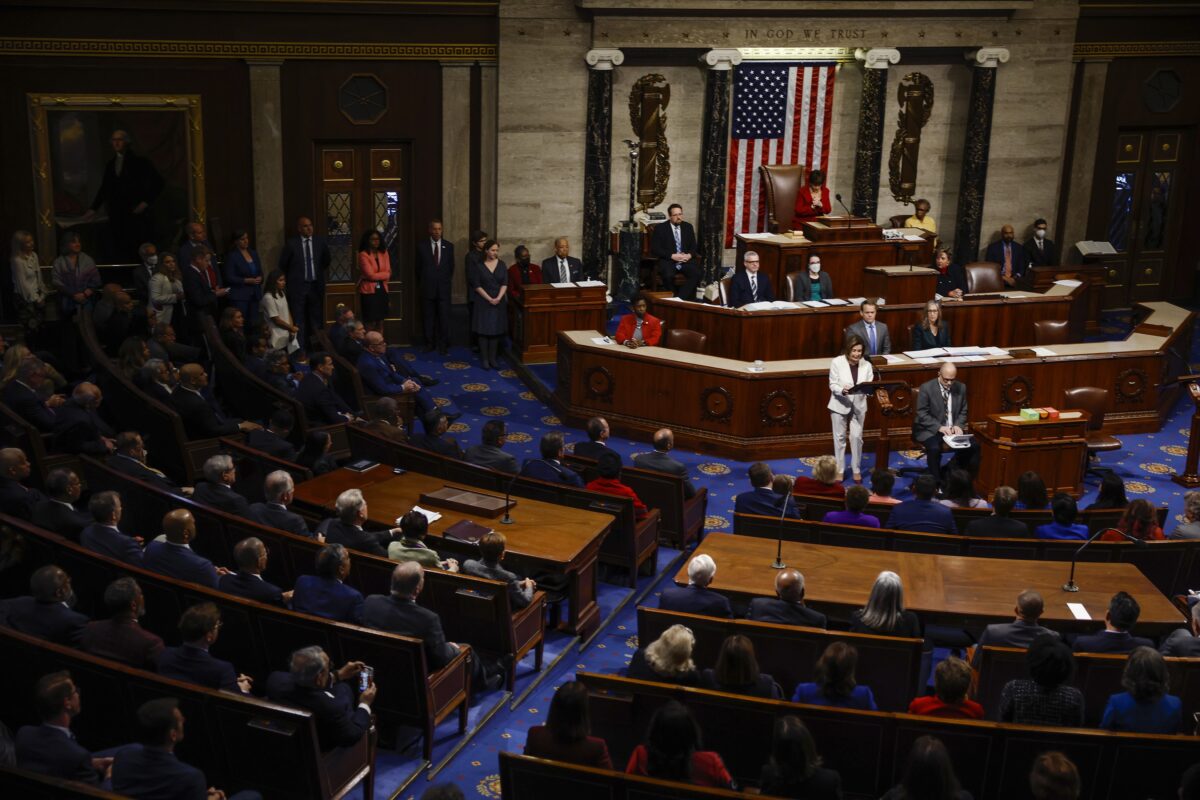 Support
A number of members spoke out in support of Pelosi before her speech, including Reps. Ann McLane Kuster (D-N.H.), Mark Takano (D-Calif.), and Joe Wilson (R-S.C.).
After the speech, numerous members embraced Pelosi.
"Speaker Nancy Pelosi is the G.O.A.T. Thank you for all that you have done for America," Jeffries said in a statement. GOAT stands for greatest of all time.
House Democrats are scheduled to vote on their leaders on Nov. 30. House Republicans already chose House Minority Leader Kevin McCarthy (R-Calif.) as their speaker candidate and have selected their other leaders.
"It is official. One-party Democrat rule is finished," McCarthy said on Fox News on Nov. 16. "We have fired Nancy Pelosi."