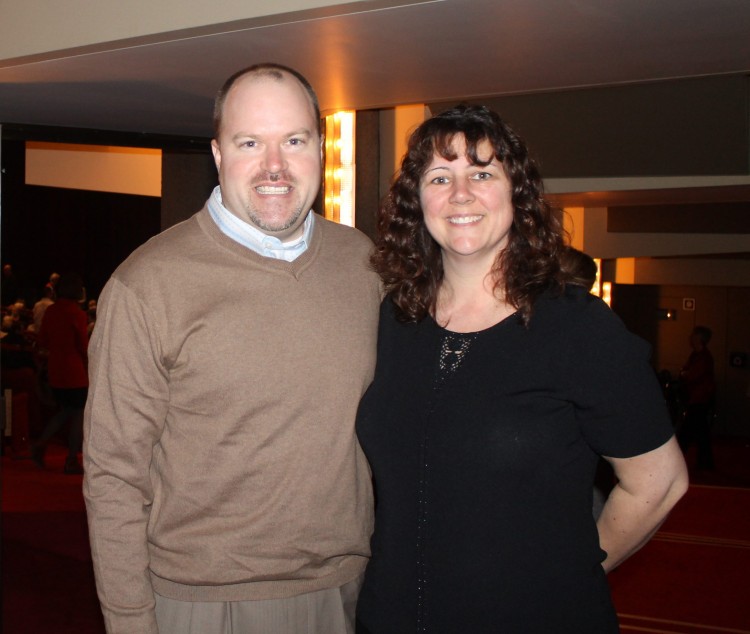 OTTAWA, Canada—Shen Yun held its fifth and final show at Ottawa's National Arts Centre on Dec. 30, in front of a full house and received a standing ovation at the conclusion.
Sean Slater, city manager at Avis Budget Group, enjoyed the show for the second time accompanied by his wife, Karen. "It's excellent, the dance and colours, as always," Mr. Slater said.
"I thought the Mongolian Bowl Dance was fantastic, very good," Mrs. Slater said. "I just think it's amazing that they can dance with the bowls on their heads."
The bowl dance is a traditional Mongolian dance with "a signature shoulder shake," according to the program book. The female dancers balance three bowls on their heads as they move around the stage, evoking "images of geese in flight."
Shen Yun depicts the essence of traditional Chinese culture and values using a series of dances and mini-dramas presented in dance form.
In addition to the dance-stories, the performance includes vocal soloists, a full orchestra combining traditional Western and Chinese instruments, and an animated digital backdrop that adds depth and context to each dance.
According to the Shen Yun website, classical Chinese dance has a history of thousands of years, influenced by the wisdom of each dynasty and era. These ideas are then communicated through the dance system's three main components of bearing, form, and technical skill.
"It's nice, great control in their dance too. It's very precise in their movement," Mr. Slater said.
"Their athleticism is very commendable. They're very athletic," Mrs. Slater said
Based in New York, Shen Yun was founded on a mission to revive China's 5,000 years of divinely inspired culture.
"It's a lot about peace and tranquility. I think that can be good anywhere," Mrs. Slater said.
"Magnificent, very good, it's beautiful, very beautiful," she added.
"We like it very much and we intend to come back next year. It's always a nice show and very well put together," Mr. Slater said.
Reporting by Susan Chen and Pam McLennan
New York-based Shen Yun Performing Arts has three touring companies that perform simultaneously around the world. Shen Yun's New York Company will be in Montreal Jan. 3-6 before going on to Toronto and other cities in eastern Canada.
For more information, visit ShenYunPerformingArts.org
The Epoch Times publishes in 35 countries and in 20 languages. Subscribe to our e-newsletter.