The southern Australian states of Victoria and New South Wales are taking major steps to combat organised crime setting up a specialist task force and extending police powers in an attempt to mitigate the spread of underworld crime.
Victoria Police has launched a new task force—the first of its kind in the state—to combat serious and organised crime syndicates, while New South Wales is extending police powers to target unexplained wealth and the use of dedicated encrypted devices.
Victoria's new tactical and investigative unit, known as the VIPER Taskforce, will be tasked with preventing, deterring, disrupting, and dismantling the criminal activities of organised crime networks and outlaw motorcycle gangs.
VIPER stands for visibility, intelligence, prevention, enforcement and reassurance, and its establishment follows the 2021 Crime Command review and was developed after the examination of similar models across Australia and the world.
A multi-discipline team consisting of detectives, general duties police, intelligence officers, and members of the Public Order Response Team will see a diverse mix of specialist skills within a single task force, allowing police to target all aspects of criminality linked to these groups and their associates.
Chief Police Commissioner Shane Patton said in a release on Friday that this is one of the most coordinated and proactive moves against organised crime groups in the state's police history, and he expects to see quick results in terms of community safety.
"We want to create the most hostile environment for organised crime in Victoria and we make no apologies for that," he said.
"The VIPER Taskforce will increase the pressure on these criminal groups through a range of enforcement activities designed to hold them to account. We will be targeting their every activity."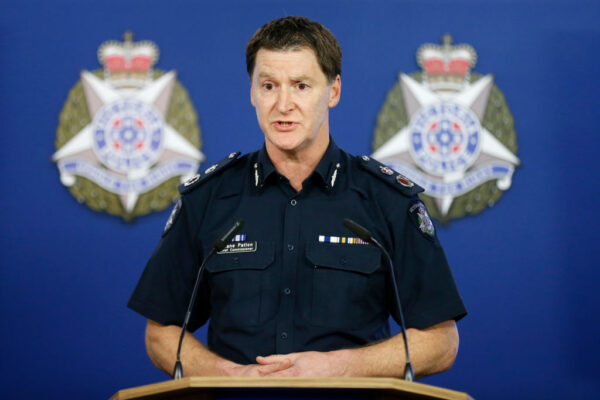 The task force will have the flexibility to be deployed anywhere in the state at short notice, proactively targeting criminals involved in crimes such as homicides and shootings.
Targeting Associates and Facilitators of Organised Crime Syndicates
In order to create a hostile environment for those involved in organised crime, the VIPER Taskforce will also target known members, associates, and facilitators of these groups.
Firearm prohibition order searches, bail compliance checks, and deployment to events known to host members of serious and organised crime syndicates are among the actions that may be taken to achieve this end.
While building on the latest intelligence Victoria Police has on these groups and their associates, the task force will also work closely with other state and federal law enforcement agencies to utilise contemporary organised crime intelligence from across Australia.
"As the nature of organised crime continues to evolve, we know we have to be agile and change the way we confront these groups. I have no doubt the VIPER Taskforce will significantly enhance our ability to proactively target, disrupt and dismantle organised crime," Patton said.
New South Wales Police Powers Extended to Tackle Organised Crime
Friday's announcement of the new VIPER taskforce in Victoria comes just a week after the neighbouring New South Wales (NSW) government unveiled new reforms aimed at dismantling organised crime in the state through new police powers to target unexplained wealth and the use of dedicated encrypted devices used by criminals to stay under the radar.
The new legislation will extend police powers to target and confiscate unexplained wealth, stop and search people for unexplained wealth, as well as introduce new powers to confiscate unlawfully acquired assets of major convicted drug traffickers.
In addition, it will become an offence to both possess dedicated encrypted devices and refuse police access to their contents of them.
Acting Police Commissioner Dave Hudson said that these reforms will assist police in getting ahead of the game in the fight against organised crime.
"Historically, unexplained wealth legislation has really been dependent on us proving a serious drug-related or akin offence and the unexplained wealth falling out of that," he said.
"What these changes today and these announcements today allow us to do is conduct dedicated unexplained wealth investigations and reverse the onus of our focus and the culpability of the criminals which we target to actually go after their money first and see what criminal acts fall out of those investigations."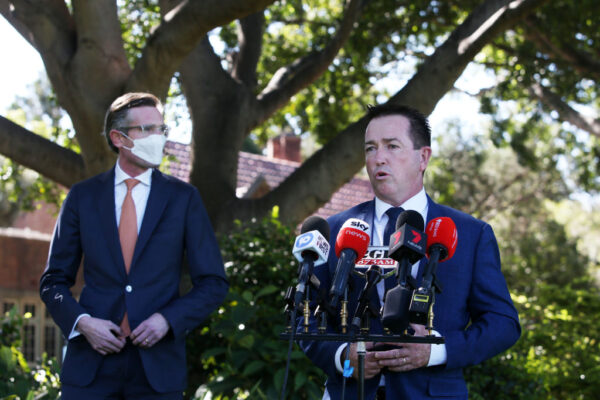 Meanwhile, deputy premier and police minister Paul Toole said that encrypted devices are not your ordinary iPhone, but are dedicated devices used to orchestrate crimes such as smuggling firearms and drugs, money laundering, and planning murders.
He noted that the apps used can't be detected on the normal telecommunications network, but are rather networks criminals are using on the "dark web" to communicate with each other.
"That's why we have prohibition orders. That's why it will be an offence to carry an encrypted device," Toole said, adding that police will also have the power to demand access to the encrypted devices.
Legislation underpinning the new reforms will be introduced when the NSW parliament convenes in September, while Victoria's VIPER Taskforce will kick into action on July 4.