Hurricane Ophelia whipped up the sea along the Welsh coast on Monday, Oct. 16, creating 'sea snow' in a day of strange weather for Britain.
Drivers were forced to make their way through the foam on the promenade at Trearddur Bay in Holyhead, Wales. Winds at speeds of up to 64 mph were reported by local Welsh media.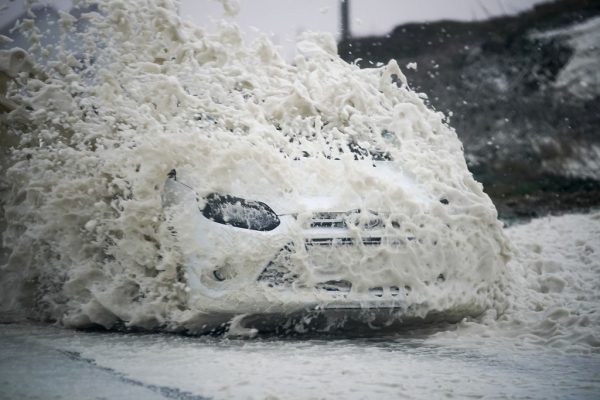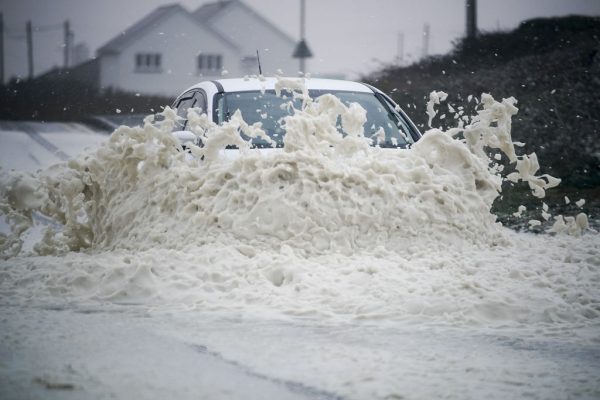 Elsewhere, a strange orange glow was seen in the skies over Britain. It was caused by the storm picking up Saharan dust and ash from fires over Spain and Portugal.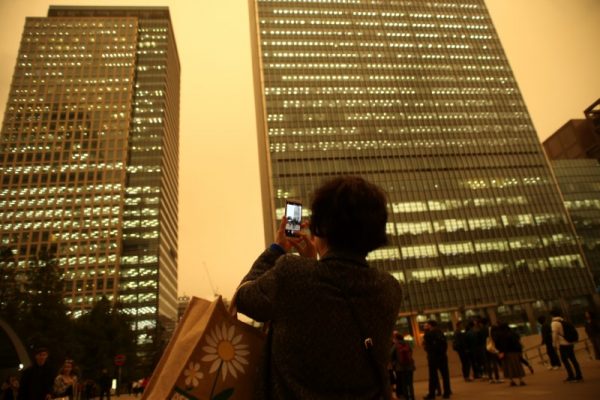 Forecaster Dave Reynolds of The Weather Channel: "Winds were strong over Iberia on Sunday, which has resulted in dust blown to the UK on a strong south to south-westerly flow.
"This is a result of Ophelia positioned to the west of Portugal on Sunday and high pressure over the western Mediterranean," he said, according to Weather Channel's website.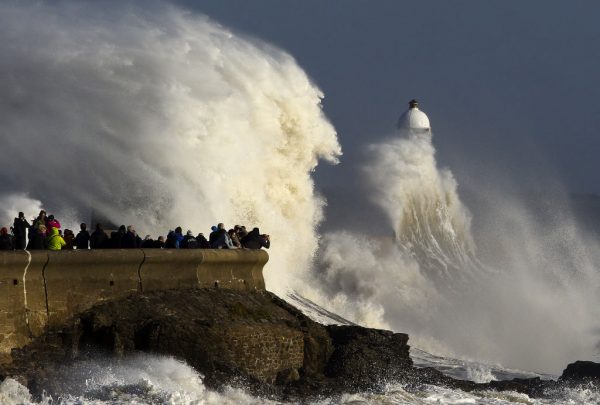 It was Ireland that bore the brunt of Ophelia, though, where it made landfall on a course that was expected to take the strongest winds on a path up through Northern Ireland and the northern edges of Scotland.
A woman and a man died separately in Ireland when trees fell on their cars, according to reports, while a second man died in an accident with a chainsaw as he was trying to clear a fallen tree.
About 120,000 homes and businesses were without electricity and 170 flights were cancelled out of Dublin Airport. Schools, hospitals, and public transport services were closed and the armed forces were dispatched to bolster flood defences.