Chef Gabriel Kreuther is fusing French and other internationally inspired flavors in his new restaurant venue named after the chef himself—and overlooking Bryant Park.
Notable dishes include Spice Rubbed Mangalitsa Pork Neck and Sturgeon & Sauerkraut Tart. There is also a casual lounge to stop by for a relaxing cocktail and tarte flambée.
Open for lunch and dinner.
Gabriel Kreuther
41 W. 42nd St. (between Fifth & Sixth)
212-257-5826
GKNYC.com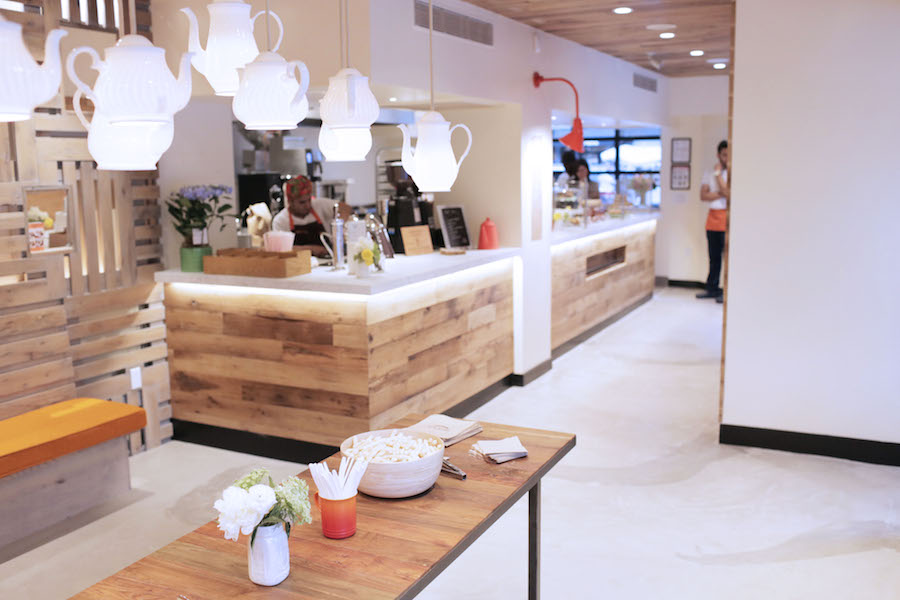 Padoca Opens on Upper East Side
Sitting in between comfort and originality, Padoca is a new corner bakery on the Upper East Side that invokes nostalgia while still providing creative treats.
Offerings by pastry chef Rachel Binder include sweet and savory baked goods, such as the Carrot-Apple-Raisin-Walnut-Flaxseed Breakfast Bun (talk about a mouthful!), or Padoca Swirls, its version of babkas. It also offers acai bowls, fresh juices, and coffees.
If you don't feel like grabbing and going, a sit down meal is also on the menu, with cafe favorites like sandwiches and salads. It also has seasonal soups, such as the Red Lentil, that focus on flavor and nutrition.
Open daily from 7 a.m. to 7 p.m.
Padoca
359 E. 68th St. (northwest corner of 68th & First)
212-249-8085
PadocaBakery.com
Semsom: Lebanese Cuisine
A Lebanese eatery with a twist, Semsom is in four countries in the Middle East, and is opening its first restaurant in the United States right here in New York City. It aims to offer original pairings, working with top chefs and Lebanese villages alike to form a menu based on tradition, but venturing toward innovative, healthy cuisine.
Open weekdays from 6:30 a.m. and weekends from 8 a.m.
Semsom
2 Astor Place
212-979-2363
Semsom.com
A New Incarnation for Caffe Dante
The beloved Greenwich Village Caffe Dante is reopening as Dante, a restaurant featuring small plates crafted after Dante's Italian-American heritage. It will be in the original location on MacDougal Street.
Small plates include raw octopus and fluke, and snacks like meatball sliders. The menu also has larger plates, like the Vongole soup spaghetti and Hangar steak.
Wines are also offered extensively, with selections of sparkling wine, whites, rosé, and reds.
Open daily for dinner, with breakfast and lunch on its way.
Dante
79-81 MacDougal St. (between Bleecker and West Houston)
212-982-5275