One Killed, Another Injured in Nevada Church Shooting
July 23, 2018 Last Updated: July 23, 2018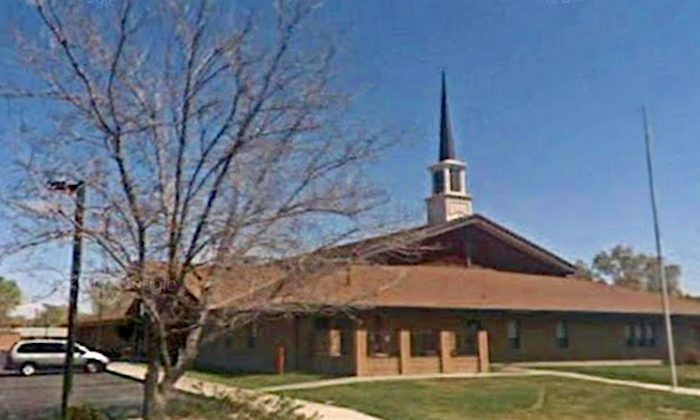 The Nevada church shooting suspect surrendered himself on Saturday, July 22, after his home was surrounded by police.
One person died, another sustained a leg injury from the shooting happened in the Church of Jesus Christ of Latter-day Saints (LDS) meetinghouse in Fallow, Nevada, KTNV-TV reported.
John Kelley O'Connor, 48, was identified by the police as the suspect.

According to the police, O'Connor is a member of the church and had been attending the church services before the shooting. He left the services and then came back just before 1:00 p.m. and fired shots in front of members, KOLO-TV reported.
O'Connor returned to his home—which is right across the street—on foot after the shooting. Police officers surrounded his home and a hostage negotiator was called in. He agreed to exit the property and surrendered to the police.
Fallon Police Chief Kevin Gehman identified the victim as 61-year-old Charles E. Miller, who is known as "Burt" in the community.
The other wounded man was released from the Banner Churchill Community Hospital, police are withholding his name in respect to his privacy.
Gehman said O'Connor used a "midsized-caliber handgun." The police are still working with the Churchill County District Attorney's Office to get search warrants trying to find the weapon, Nevada Appeal reported.
The motive is still unclear.
There were around 50 people in the church at the time of the shooting. The police suggested the attack was not against the church, but a person. "It's really too early to understand the motive," Gehman told KOLO-TV.
"We express our love to those in this congregation and our prayers for the victims and their families. Local leaders are ministering to them at this time," LDS Church spokesman Eric Hawkins said in a statement obtained by KTNV-TV.
From NTD.tv
Watch Next:
Father Who Lost Child Tells Trump: 'I remember the hug you gave me'