One in four Australians know someone who has committed suicide during the past 12 months amid the COVID-19 pandemic, according to figures from Suicide Prevention Australia.
The group found that 25 percent of Australians knew someone in their personal life or networks who died, or attempted suicide, while 27 percent said they had directly, or indirectly, sought assistance from a suicide prevention service in the last 12 months.
Respondents said the biggest risks contributing to potential suicide over the next 12 months were social isolation (64 percent), unemployment and job losses (58 percent), family and relationship breakdowns (57 percent), and cost of living issues (55 percent).
The figures stood in stark contrast to 2020's survey, which had drugs and alcohol as the top risk.
Suicide Prevention Australia commissioned YouGov to conduct the poll between Aug. 19-22, with 1,049 adults. The survey was conducted as part of the group's State of the Nation report, which will be released in full on World Suicide Prevention Day on Sept. 10, 2021.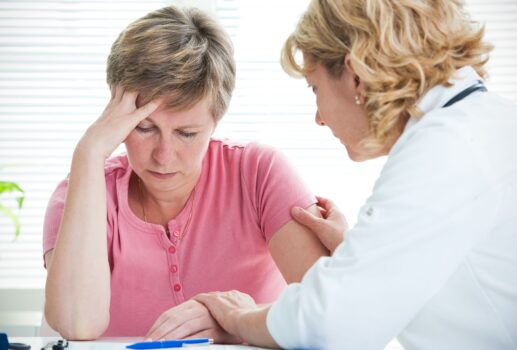 Nieves Murray, CEO of Suicide Prevention Australia said historically, major increases in suicide were linked to social or economic upheaval. She called for national laws that would require Australian governments to factor in suicide risks over a two-year period for any new decisions or laws.
"There have never been more lives lost to suicide in this country," Murray said in a statement. "Australia needs a national Suicide Prevention Act, and we need to act now."
"An Act will legislate a whole-of-government priority to prevent suicide and focus the attention of every agency to address the risk of suicide across our community," she added.
"Suicide prevention isn't limited to health portfolios. Housing is suicide prevention, employment is suicide prevention, finance is suicide prevention, and education is suicide prevention."
The figures from Suicide Prevention Australia come after the country's mental health support hotline, Lifeline Australia, said August was its busiest month on record.
"We've seen demand grow 20 percent since 2019, and it continues to ramp up. Six of Lifeline's 10 busiest days on record have occurred just this month," Lifeline Australia Chair John Brogden said in a statement on Aug. 20.
Millions of Australians have been under prolonged lockdown as state governments attempt to stem the spread of the Delta variant of the CCP (Chinese Communist Party) virus, commonly known as the novel coronavirus.
The state of Victoria (where Melbourne is the capital) entered its 200th day in lockdown mid-August, while Greater Sydney and New South Wales have been under extended lockdown since late June.
The lockdown was originally slated to run for four weeks, before it was extended twice—due to low vaccination and high infection rates—until Sept. 30.
To get help 24/7, phone Lifeline on 13 11 14 or the Suicide Call Back Service on 1300 659 467. If you or someone you know are in immediate danger, phone 000 for emergency services.