Olympic Promises Broken: Freedom of the Press
August 5, 2008 12:52 pm Last Updated: October 1, 2015 10:58 pm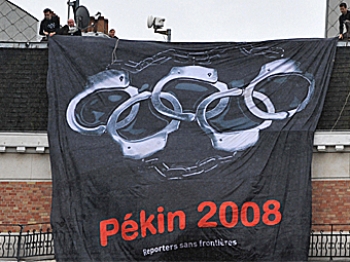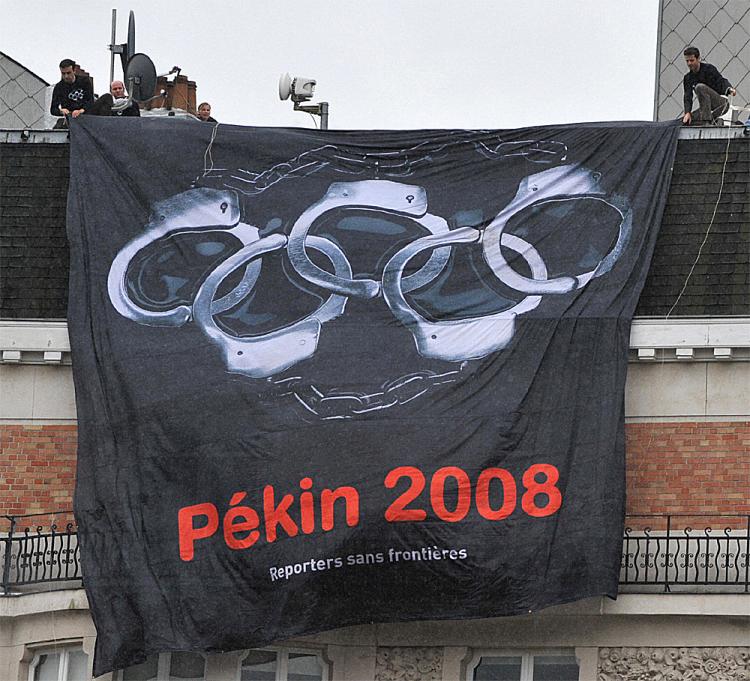 Part One of Two
A quick search for "Olympic promises" on your favorite search engine will be revealing. Google lists 2 million hits, and the first few pages are full of complaints and criticism from media and human rights organizations about "unfulfilled," "empty," "violated" or "broken" Olympic promises.
The story is more-or-less the same across all of these Web sites: the communist leadership, since Olympic bidding time in 2001, started saying that awarding China the Games would help the Chinese regime improve human rights and press freedom. Instead, the media and human rights reports make clear, things have gotten worse.
In 2001, in an effort to assuage the concerns of the International Olympic Committee in awarding the Olympics to China, Wang Wei, secretary-general of the Beijing Olympics Games Big Committee, said that foreign media would have "complete freedom to report when they come to China" for the Olympics.
Later statements in 2006, and temporary regulations to lift restrictions on foreign journalists from January 1, 2007 to October 17, 2008, appeared to be further indications of the CCP's willingness to allow press freedom—albeit limited to foreign journalists. The key promises were to allow journalists to interview Chinese citizens and to remove the need for journalists to obtain permission to travel outside Beijing and Shanghai.
Less Formal Methods
On July 7 Human Rights Watch published a 71-page report on media censorship in China in the lead up to the Olympic Games in August. It details the widespread harassment of foreign media inside China, and juxtaposes remarks made by Chinese Communist Party (CCP) officials on lifting media restrictions with the steps taken to silence critical views.
These include obstructing, harassing, and jailing journalists, threatening to deny accreditation, and intimidating, following, and monitoring sources. The report also contains a section with personal testimonies that detail repeated death threats, illegal detentions, and beatings, meted out to journalists and their sources alike.
Before the restrictions were lifted, the onerous process of gaining permits meant journalists worked in a "legal gray zone," the report says. Local authorities could then detain and interrogate them for breaking the rules. Some report being forced to write a "self-criticism" for their "illegal" activities as a condition of release.
Now, with restrictions ostensibly lifted, less formal methods appear to have been adopted for ensuring control. Reports on the website of the Foreign Correspondents Club of China (FCCC), for example, paint a damning picture: thugs attacking journalists in broad daylight, systematic surveillance, anonymous death threats delivered through email, text messages, or telephone, and widespread intimidation and violence against sources.
For example, in January 2008 seven "plainclothes thugs" prevented a German TV team from approaching the home of Yuan Weijing, wife of imprisoned, blind human-rights activist Chen Guangcheng. Two held rocks in their hands, and the group knocked the cameraman to the ground in a scuffle. The German correspondent says: "these guys were like fighting robots. It was a dangerous situation."
In Hebei province, November 2007, a Swiss team was harassed and detained after investigating local complaints of land theft and the ensuing dispute that led to the deaths of six villagers in 2005. Six cars containing 10 to 12 men drove up to them, claiming to be local villagers. Two of the cars did not have license plates, and Barbara Luthi, the correspondent, who believed the men to be plainclothes police.
Luthi said they were "quite brutal." They twisted her arm, knocked her to the ground, and destroyed their footage. She said "I have been interrogated by police before, but this was on a whole different scale."
Inciting Locals
Plainclothes police are also said to incite ordinary citizens to block journalists from reporting by appealing to an overzealous Chinese nationalism.
"This is happening more and more with [plainclothes thugs] shouting that we are 'harming China [or] doing a bad story about China and must be stopped' [in order to] get other villagers involved," one Beijing-based television correspondent was reported saying.
On other occasions, uniformed police arrest journalists on bogus legal claims, such as requiring official documents verifying residential status, which is not actually required by law. When a journalist pointed out that she had done nothing illegal, a policeman responded with "I'm the law."
None of the direct attacks are traceable to official sources. If police are involved, often the incidents end when the local foreign affairs bureau is contacted, where the officials may even apologize, and have the journalist released.
Media statements by top officials attribute the incidents to a lack of knowledge of the temporary regulations among the "lower levels" of Chinese bureaucracy. The incidents, however, are never investigated, and no indication has been given that there has been an attempt to raise awareness of the regulations, or create an atmosphere conducive to media freedom.
Journalists may also face "evasiveness, denial, and recrimination" from officials, who blame the journalists for their "reporting style" or attempts to "fabricate news," the report says.
The intensified pressure on sources is thought to be an intentional tactic by government officials and security forces, "to maintain a veneer of freedom for foreign journalists while seriously undermining their capacity to report effectively."
A "new and interesting tactic," of simply delaying and pulling journalists away from the scene of news, appears to be working, according to one foreign journalist.
Above all, journalists' sources—Chinese citizens who are willing to speak out against the government—receive the harshest treatment. Police sometimes focus on obtaining the names, mobile phone numbers, and locations of these sources when interrogating foreign journalists.
Other times, police do not need to go to such lengths, either to find the source or inflict a punishment.
Without the protection of a foreign media corporation, these individuals, once identified, may be beaten to the point of hospitalization, or worse. In 2006 for example, Cao Dong, a Falun Gong practitioner, met with Edward McMillan-Scott, Vice-President of the European Parliament. According to Cao's wife, two hours after the meeting he was kidnapped and detained. She said that their house was ransacked, and that Cao was handcuffed to a chair for a month and tortured. His whereabouts are still unknown.