To opioid addicts, it is known as "the poor man's methadone." To chemists, it is known as loperamide. To most people, it is known by the popular brand name Imodium.
This anti-diarrhea medication is freely available on supermarket shelves without restriction.
But now an Oklahoma man is adding his voice to growing calls for loperamide to be regulated after his son died of an overdose, the latest tragedy in a minor, but growing, trend.
Joel Hild told KFOR his son, Mitch, had struggled with opioid drug addiction for 15 years.
Oklahoma man wants over-the-counter drug that killed his son to be regulated https://t.co/kZGkSwBscX pic.twitter.com/6LMD04fR22

— KFOR (@kfor) December 13, 2017
Mitch's tragic death in July at the age of 29 from an overdose was something the family had long dreaded.
"We were waiting for it. He had disappeared. He had tried to get better a lot of times," he said.
But the toxicology report didn't reveal what they expected.
There were no traces of illegal drugs, or of prescription opioids prone to misuse. Instead, the medical examiner listed Mitch's cause of death  as "acute loperamide toxicity."
Loperamide is the ingredient in many over-the-counter anti-diarrhea drugs. What most people don't realise—except for many drug addicts and doctors— is that loperamide is technically an opiate.
"This is a pharmaceutical opiate that is manufactured to be put in an over-the-counter drug. And, it's available for people to get as much as they want, any time they want. And, that doesn't make sense," Hild said.
Now he is campaigning for a change.
"We need to make people aware that this is a thing. It's available."
Unlike most opiates, loperamide cannot get into the brain to cause the addictive opiate "high," except in massive doses, according to research.
Instead, its action is limited to slowing the bowels, where, like other opiates, it causes constipation—or, in the case of diarrhea, slows gut function to normal levels.
Its growing use amongst opioid addicts was first picked up and researched in 2012.
Addiction centers, researchers, and drug users have reported an increase in the last several years.
Since 2015 calls about loperamide exposure to the Oklahoma Center for Poison & Drug Information have doubled. #PoisonHelp https://t.co/QPZ0swrRAx

— OKPoison Center (@OKPoisonCenter) December 13, 2017
In 2016 a study into the deaths of 2 young men showed that in massive doses it could have had an unexpected lethal effect on the heart in a warning echoed by the FDA.
Opioid addicts use loperamide for two reasons.
Firstly, they use it to manage the symptoms of withdrawal, which include diarrhea, neatly mimicking the effect of the opioid in the body but without the addictive "high" in the brain.
Secondly, addicts are increasingly using it simply to get high. To do so, however, they are sometimes taking over 100 times the maximum dose, and mixing with other drugs, breaking through the mechanism that normally stops it reaching the brain.
"Drug users, opioid seekers, they are desperate," Nardine Nakhla, a lecturer at the faculty of pharmacy at the University of Toronto, told CBC. "They need this medication to help with the withdrawal, or to achieve that euphoric state. So they disregard the warning and still use the drug if it means they get their fix."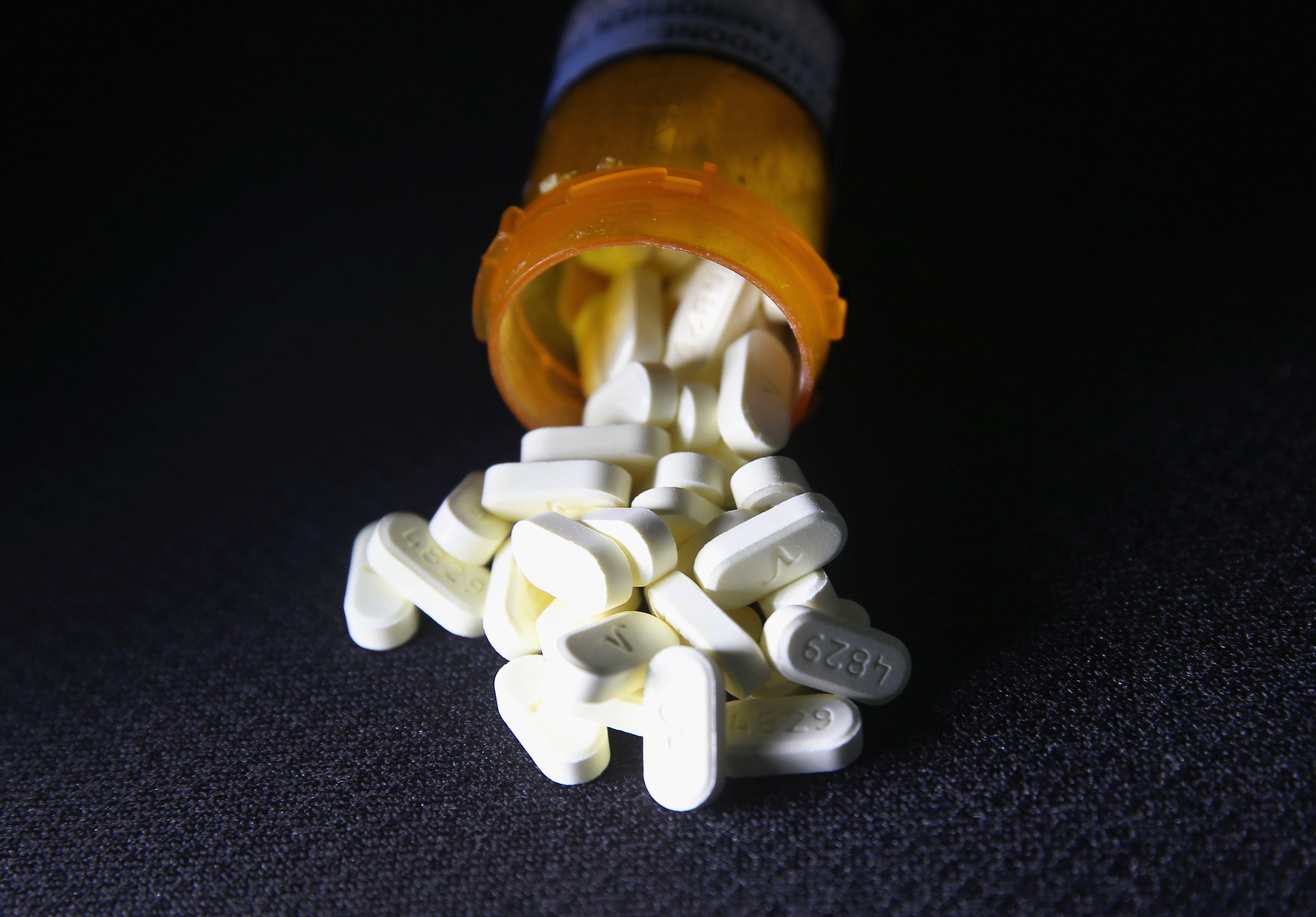 Imodium carries a warning that "taking more than directed can cause serious heart problems or death." The directions state that adults should take no more than 4 (2mg) tablets a day. However, some people are taking hundreds of them a day, according to researchers and former addicts.
"It's been likened to a poor man's methadone," Dr. David Juurlink, a drug safety researcher at Sunnybrook Hospital told CBC. "At high doses, it will cause effects like methadone or oxycontin. The problem is the doses you need to achieve that is really, really dangerous."
"It can cause your heart to stop," Juurlink added. "It's the sort of thing people can do for weeks or months at a time, with no symptoms at all, then suddenly they just drop dead."
This is what happened to British father of two Aaron McCaffrey, who would buy 15 packets of tablets whenever he went to the supermarket.
On January 13, 2017, the 27-year-old took a large number of pills whilst on a shopping errand and later collapsed in the bathroom of the supermarket. He never recovered.
His girlfriend, Leanne Harvey, told the Manchester Evening News that there had been no warning. "He was a fit young man. He didn't smoke, he didn't drink, and he walked everywhere," she said. "There were no side-effects that we saw in him."
Like Hild, she is now campaigning for a change to the regulations in the UK, where, as in the United States, the drug is freely available on store shelves.
"I just want people to take it more seriously," she said.

"I believe 100 percent that if he had been addicted to heroin or cocaine or illegal drugs he would have got a lot more help."
She has set up an online petition on Change.org calling for sales to be restricted to 2 packs per person.
Back in Oklahoma, Hild is hoping to get the state to regulate the sale of Imodium in the same way it does pseudoephedrine, the active ingredient in Sudafed.
"Just slide it in with Sudafed and, the second they do that, it will save a life. That minute that the kid can't go in there and get a box full of Imodium, he's going to live that day," Hild told KFOR.
"It'd be something good that came out of my son dying."
What do you think? Comment and share by hitting the button below.