An officer was injured after falling off a bridge during a chase near Toledo, Ohio, said the Ohio State Highway Patrol.
The trooper, Brian Mull, started the pursuit of a suspect on US-23 at around 4 a.m. local time, WTOL-TV reported. Ohio State Highway Patrol officers then got involved in the chase, which went from US-23 to Interstate-475 before going to Interstate-75.
The suspect, Shawnte Groom, attempted to escape officers by going through construction zone barrels and speeding. He emerged from a construction zone and hit Mull's vehicle.
Groom then jumped out of the car and ran to the overpass to escape. Mull grabbed him from behind, and both of them went off the bridge.
Mull, 34, was taken to St. Vincent Mercy Medical Center to be treated for his injuries, according to the station.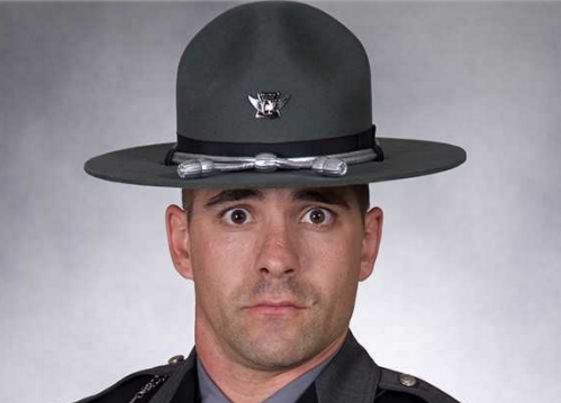 "Anytime an officer is injured in the line of duty, that automatically brings out everyone to make sure they're okay," said Shawn Robinson, with the Ohio State Highway Patrol. "So it's nice to see that and especially all the officers for us and TPD, Lucas County. It's been nice to see them reach out and make sure everyone is going to be okay."
Mull is in the hospital with several broken bones but is expected to recover.
Groom is in custody and will face charges, 13ABC reported.