Ohio is not shutting down, there is not a mask mandate in place, but the state is buckling down against the surge it is seeing in the COVID-19 pandemic.
On Wednesday, Gov. Mike DeWine announced that 1,250 more members of the Ohio National Guard are being deployed to hospitals throughout the state. That is in addition to the 1,050 that were deployed earlier this month.
Plus, the Cleveland Metropolitan School District is going remote for the first week back to classes (Jan. 3–7) following the Christmas break as the Omicron variant of the coronavirus is beginning to affect all ages, according to Ohio Department of Health Director Bruce Vanderhoff.

DeWine, accompanied at the press conference by Ohio National Guard Gen. John Harris and Vanderhoff continued to urge Ohioans to get vaccinated and get a booster shot to further protect themselves from the fast-spreading Omicron variant of the coronavirus.
Ohio set a new record Wednesday for COVID-19 hospitalizations at 5,356 patients, surpassing the previous record for hospitalizations was 5,308 on Dec. 15, 2020.
Ohio also set a new record for daily reported COVID-19 cases Wednesday, at 20,320 cases, according to Vanderhoff.
"We're at a different stage," DeWine said during the press conference. "We've made it past the shutdowns, we've got the vaccines, now we need people to take them.
"We need to focus on what's going on with our hospitals," DeWine said. "We are in a surge, but we do not expect it to last forever. It will get better."
In addition to urging Ohioans to become fully vaccinated, Ohio has distributed 1.4 million COVID-19 test kits in December at venues, including libraries and drugstores.
There are 40,000 people getting tested a day in the state, Vanderhoff said.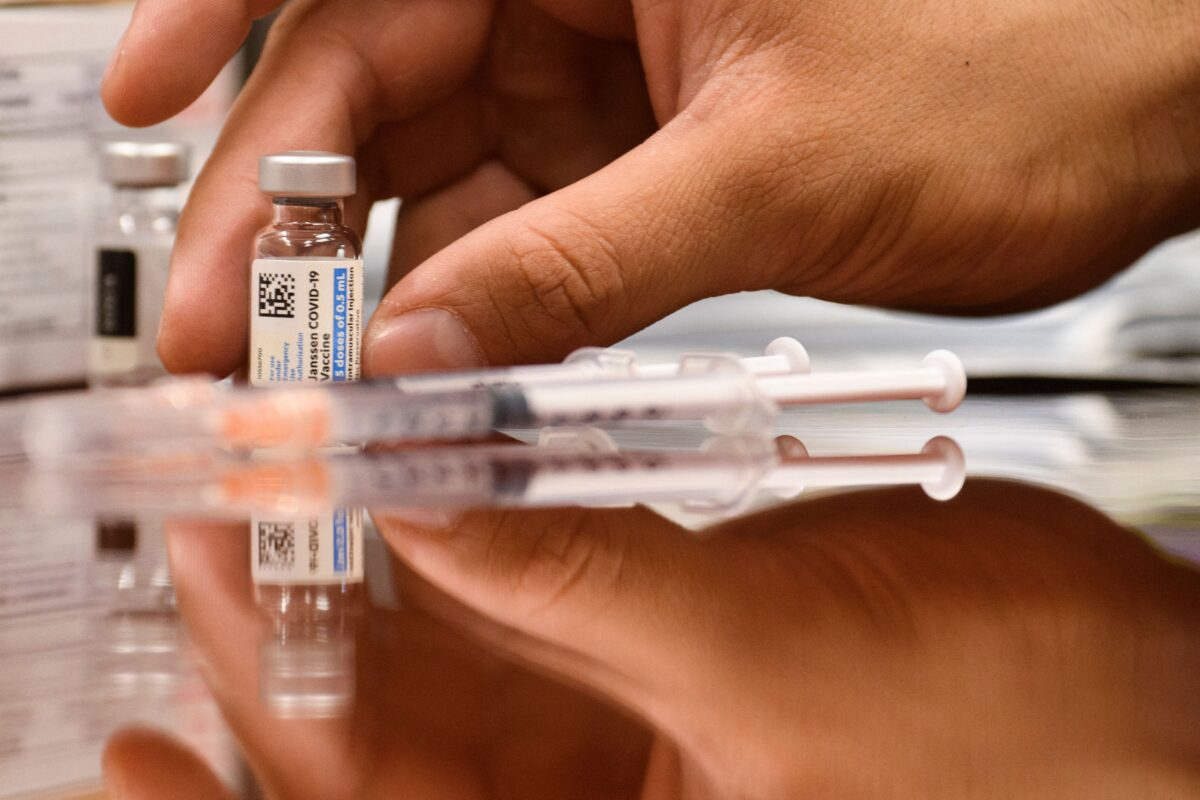 "We are getting a good snapshot of the number of cases and the types of cases," Vanderhoff said. "The Delta variant is being replaced by Omicron as the dominant cases. We just need everyone to get vaccinated and do what they can to protect themselves. That way, you can stay out of the hospital."
"More than 90 percent of COVID patients hospitalized in the ICU are not vaccinated, and more than 80 percent of those hospitalized have not been vaccinated," Vanderhoff said. "Younger people and children are becoming more vulnerable."
Vanderhoff suggested that when students do return to school, to wear a mask.
So far, there have been 6.4 million Ohioans vaccinated, with 39 percent of those receiving the booster shot, according to the Ohio Department of Health.
Harris added, "We're here to protect critical infrastructure, and part of that critical infrastructure is our hospitals. We're just one of many fingers in the dike."