Ocean-Studying Satellites Launched into Space
February 25, 2013 7:36 am Last Updated: October 1, 2015 11:04 am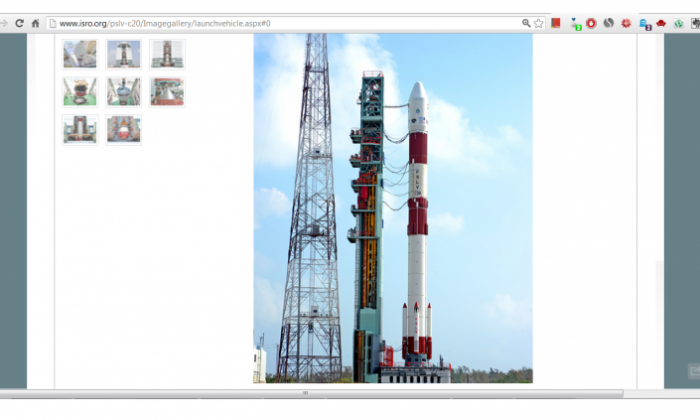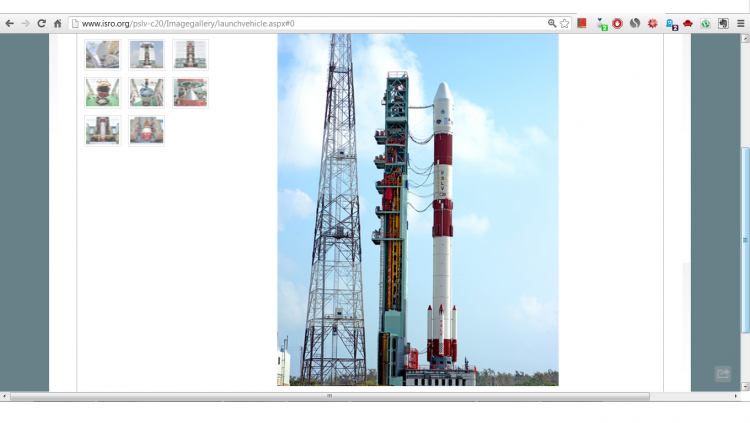 Seven satellites from different nations launched into space today from the Satish Dhawan Space Centre at Sriharikota in India. The payloads are on board the Indian Space Research Organization's (ISRO) workhorse
rocket
, the PSLV-C20. The PSLV had previously completed 21 consecutive successful missions with only one partial failure. This is the ninth time ISRO is using the 'core alone' variant of the rocket.
Polar Satellite Launch Vehicle (PSLV)
The 668.5 kgs and 44.4 metres tall rocket will have a lift off mass of 229.7 tons. According to ISRO, PSLV has four stages using solid and liquid propulsion systems alternately. The first stage is one of the largest solid propellant boosters in the world and carries 139 tons of propellant. A cluster of six strap-ons are attached to the first stage motor, four of which are ignited on the ground and two are air-lit.
The satellites on board the PSLV
SARAL from CNES (Centre National d'Etudes Spatiales)
Satellite with Argos and Altika. ARGOS-3 is an element of the ARGOS system, dedicated to localisation, acquisition and distribution of environmental data. AltiKa is an innovating Ka-band altimeter system, used for the measurement of ocean surface topography. This is the primary payload on the PSLV with a weight of 410 kilograms. SARAL will provide informational data on marine meteorology, sea state forecasting, operational oceanography, seasonal forecasting and climate monitoring.
Secondary payloads manifested on the PSLV are:
UniBRITE and BRITE (micro-satellites) from Austria: Astronomers will be able to learn more about the structure and evolution of the most luminous stars, including massive blue stars that are the precursors to supernova explosions. 
AAUSAT3 from Denmark: The goal of the cubesat, AAUSAT3 is to investigate the quality of ship monitoring from space.
STRaND from United Kingdom is a smartphone satellite. The phone will run a number of apps – some collecting scientific data, some just for fun and outreach, will take photos of the Earth using its own camera.
NEOSSat (micro-satellite) from Canada will seek out large asteroids from an orbit about 497 miles (800 kms) above Earth. While asteroid 2012 DA14 buzzed by Earth at a distance of 17,200 miles (27,680 km) on Feb. 15, NEOSSat's focus will be on asteroids at least 31 million miles (50 million km) away from the planet. The satellite will also track the paths of space junk (leftover pieces of rockets and spacecraft) in orbit.
SAPPHIRE (mini-satellite) from Canada is LEO (Low Earth Orbit) system that will track and identify RSOs (Resident Space Objects include active and inactive satellites, spent rocket bodies, and other pieces of orbital debris created by decades of human activity in space) covering orbit altitudes in the range from 6000 – 40000 km.
The initial launch date was on 12th of December 2012, but that was extended for addressing technical issues and ensuring stability.
Security has been heightened following the visit of the President of India, Pranab Mukherjee to witness the event.