New Zealand (NZ) Labour MP Louisa Wall has spoken out against the Chinese Communist Party (CCP) over grisly allegations it conducts industrial-level organ harvesting on prisoners of conscience.
The MP has broken political ranks, preferring to publicly criticise the CCP directly rather than adopt the conventional "quiet" approach to China relations by the NZ government.
"Forced organ harvesting is occurring to service a global market where people are wanting hearts, lungs, eyes, skin," Wall told RNZ.
"The Uyghur population, and also the Falun Gong population, both have been designated as prisoners of conscience," she said. "We know that they are slaves. We also know that they're being used to harvest organs."
Wall is a member of the Inter-Parliamentary Alliance on China (IPAC), which monitors the activities of the CCP.
She referenced a 600-page report produced by the independent China Tribunal, which was chaired by barrister Sir Geoffrey Nice QC.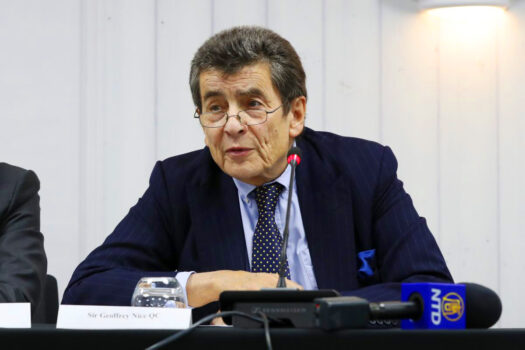 The Tribunal was set up to investigate ongoing allegations of organ harvesting by the CCP. It found ultimately that the practice had been ongoing for a "substantial period of time."
"Forced organ harvesting has been committed for years throughout China, on a significant scale, and that Falun Gong practitioners have been one—and probably the main—source of organ supply," a statement from the China Tribunal read, noting that the persecution and medical testing of Uyghurs was a more recent development.
"The Tribunal has had no evidence that the significant infrastructure associated with China's transplantation industry has been dismantled and absent a satisfactory explanation as to the source of readily available organs concludes that forced organ harvesting continues till today."
Wall called for the NZ government to adopt slavery laws to ensure imports of materials produced via slave labour were not allowed into the country.
"What the UK and Canada have done is they've got modern slavery acts, and they want to ensure the corporates who are taking those raw materials actually ensure that the production of those raw materials complies with the modern slavery act. I like that mechanism," she said.
NZ Opposition leader Judith Collins threw her support behind Wall's comments.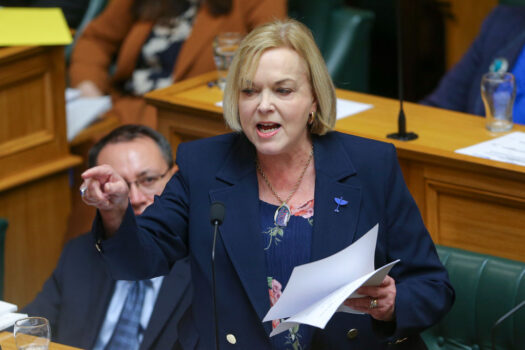 "I am going to make this really clear. The National Party does not support organ harvesting of people. We do not support forced labour, and we do not support, essentially, camps on this. We are very concerned about it," Collins told reporters.
Collins noted that the government had "significantly better information" on the matter and called for it to be shared with her.
"I think this is a very important issue. Human rights, freedom of speech are very important to us. You can expect we will be asking the Government some questions about this," she said.
When questioned on Wall's comments, NZ Prime Minister Jacinda Ardern said Wall was speaking as a member of IPAC rather than the government.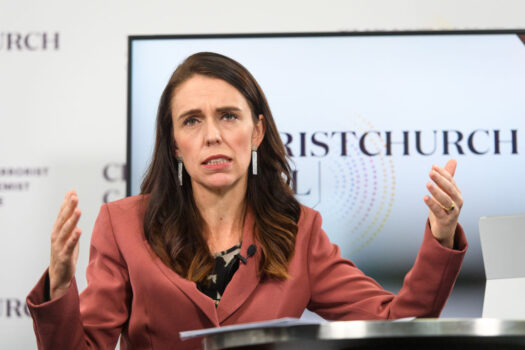 "We speak as ministers and as representatives of the government. It doesn't curtail any member who's part of the IPAC from speaking with that hat on," she said.
Ardern also said the NZ government was committed to modern slavery laws, and in terms of organ transplants, NZ only has arrangements with Australia.
"We have raised, as a government, the issue of organ transplantation with China, and we have sought updates on this issue and policy reforms for consent and transparency. So, this is something that we've raised at that level," she added.
The NZ government is undergoing a steady recalibration of its stance on China, implementing policies and laws quietly to counteract foreign interference from Beijing.
The approach however has been criticised for being "too subtle" and has drawn strong rebukes from international observers.
The government has, in recent months, moved to display more overt support for democratic allies against CCP aggression.
In May, Ardern and Australian Prime Minister Scott Morrison released a joint statement criticising Beijing's increased militarisation of the South China Sea, its takeover of Hong Kong, and persecution of the Uyghur minority.