"Please excuse me," Detective Tanya Duhaney said over the phone.
She thought she sounded a little husky from crying.
But she sounded fine. 
Duhaney had just returned from the funeral of a 95-year-old Harlem Hellfighter, a World War II veteran who fought with the 369th Infantry Regiment—the first all black regiment to serve.
William Brown, known as "Cadillac Brown," had lived in Queens for 60 years and was also a retired NYPD detective. 
On Feb. 16, a neighbor called 311, asking the police to check on Brown because she hadn't seen him for a few days. Brown had recently complained that his house had no heat, and the temperature was nearing zero, Duhaney said.
Duhaney and her partner, Detective Dorrin Ferguson from 113th precinct, visited the home but found it empty. Eventually, they tracked Brown down in the hospital, where he had gone to be treated for hypothermia.
He was hospitalized for a week, Duhaney said.

When it was time to return home, Duhaney and Ferguson were right there with him.
"And that's when the friendship started," Duhaney said. 
Duhaney and Ferguson visited Brown at least once a week from then on, making sure he was OK. 
Duhaney described Brown as a "humble and quiet man" who lived a very lonesome life.
"But he was used to being alone," Duhaney said, "He never had children, his wife died in the '60s, and he was never remarried."
Although Brown did not mind being alone, Duhaney said her and Ferguson felt that it was their responsibility to make sure he was never alone again. 
The duo "arranged for proper heating in his residence, cared for him, and even escorted him to doctor's appointments," according to the NYPD.
They did this until Brown took his last breath.
On May 20, Brown passed away from a cardiac arrest, Duhaney said. But she didn't find out until a little over a week later.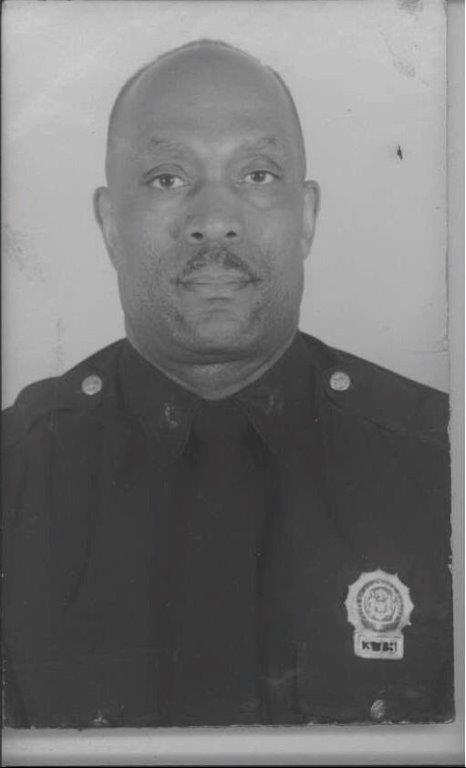 The City Medical Examiner told Duhaney that no one had claimed Brown's body and he was still in the morgue. They were planning to transport his body to Hart Island, also known as Potter's Island—the city's tax-funded cemetery.  
So, the precinct stepped in and made arrangements to claim his body.
"Mr. Brown passed away alone, but he doesn't have to make his final journey alone," the NYPD wrote on its Facebook page. "We ask the community in the Queens area to please join us if they can for the wake and services.
"Let's give Mr. Brown the hero send-off he deserves." 
Brown, who had spent 25 years with the NYPD, did not make his final journey alone, thanks to his new friends.  
The Jamaica, Queens, church holds 400 people, "And it couldn't fit all of the officers, some were even outside," said Duhaney after the service on June 16.
She said it was a sea of blue inside the church. 
"It was very beautiful," she said.
Brown was remembered for his service. He received department honors for rescuing a woman and her child from a burning building in 1960, busting a man with a loaded gun in 1962, and arresting a burglar armed with a knife in 1964, according to reports.
But the two ladies he befriended this past winter also remembered precious moments that they, too, shared with Brown.
"He use to say to us, 'If you don't use it, you lose it,'" Duhaney said, explaining that Brown did push ups every day—50 in the morning and 50 at night.
Brown was buried Thursday at the Long Island National Cemetery in Farmingdale. 
The Veterans Administration paid for the funeral expenses, Duhaney said, and NYPD Clergy Rev. William Armstead conducted the service.