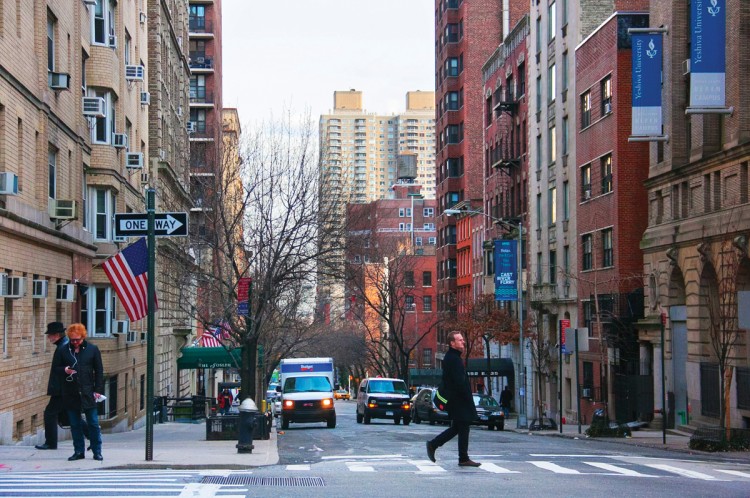 NEW YORK—Looking to rent a two-bedroom, non-doorman apartment in Manhattan's Midtown East? You would have to make at least $185,800 a year for the $4,645 rent to be considered affordable. Soon, even that may not be enough.
"The trend seems to be heading up," said Jack Nyman, director of the Steven L. Newman Real Estate Institute of Baruch College, who cited the $4,645 figure. "Those who are attracted to New York City and Manhattan are going to have to have a higher income. There's going to be a growing desire for people to live in mixed-used neighborhoods and walk to their places of work.
"It really is a supply and demand phenomenon."
The increasing demand for rental units in the city comes from more jobs being created as the country recovers from recession, as well as from other factors, said Nyman.
"New York City is a catalyst for growth and its attraction is not based on the local economy, it's not based on a regional or national economy," said Nyman. "It's an international city and you're going to get people who want to own and rent from the international market.
"Also the culture, [which] is a unique and real attraction to the city. There are many attractors or magnets that bring people to the city and retain people."
Pressure on current renters
The high rental prices will create a problem for current city dwellers who do not live in rent-controlled apartments and newcomers looking to move into the area.
In the metropolitan area, you need to make at least $56,960 a year in order to afford an average two-bedroom apartment, according to "Out of Reach 2012,"a report released on March 13 by the National Low Income Housing Coalition.
You can afford an apartment, according to federal standards, if no more than 30 percent of your household's income goes toward rent. The "housing wage" is what a household needs to earn in order to afford a two-bedroom apartment.
"The average wage the renter is earning is generally below this housing wage, so what renters end up doing is spending much more of their income on rent, especially in places like New York City, where housing is really expensive," said Megan Bolton, senior research analyst at the National Low Income Housing Coalition.
"People are often spending much more than half of their income on housing costs, which can be very unsustainable. If they have an emergency of some kind or they lose a job, then they are at high risk of becoming homeless."
The city currently ranks No. 14 on the list of most expensive metropolitan areas for renting a non-luxury two-bedroom apartment. The reason that it is below San Francisco, which topped the list, may be due to rent control and the various programs unique to the city, according to Bolton.
Government and private sector assistance
"We strongly urge that the government intervene more and provide funding for HUD programs that serve low-income people, and we advocate for the funding of the National Housing Trust Fund, which is a program that could … construct and preserve affordable housing units," she said.
"I know that renters could try to get on the waitlist for vouchers for public housing, but those all take very long and it's just increasingly difficult to find an apartment [that] is in a safe place, is decent, and is affordable."
Nyman suggests that the city bring the private sector into the picture to finance affordable housing via private-public partnerships.
"The private sector is a very resilient sector. They are entrepreneurial and they are always looking for opportunities," said Nyman. "With the right incentives and if right transactions can be structured with local government, there's no reason why the private sector can't get involved more in affordable housing."
He also added that, although budget cuts have taken away from some of programs that support low-income renters, the Bloomberg administration and its predecessors have launched many substantial initiatives for affordable housing.