New South Wales (NSW) has reduced the quarantine time for healthcare workers exposed to COVID-19, cutting it from 14 days to seven in a bid to better cope with rising hospitalisation and ongoing mass testing.
Around 2,000 health workers have been furloughed due to quarantine requirements around close contacts.
NSW Health issued a statement on the evening of Dec. 27, saying that health workers deemed as "household" contacts could return to work if they tested negative on the sixth day of quarantine and complied with the risk assessment plan.
The risk assessment plan requires daily COVID-19 rapid antigen testing, COVID-safe protocols in the workplace, and appropriate and effective use of personal protective equipment, including masks at all times while at work.
Further, if healthcare workers were exposed to the virus in a "social setting" they can return after just two days of isolation if they have a negative test result.
They must also have daily rapid antigen tests and follow protocol.
The changes comes after a Sydney pathology laboratory run by St Vincent's Hospital admitted to two major testing errors as demand began to overwhelm the system.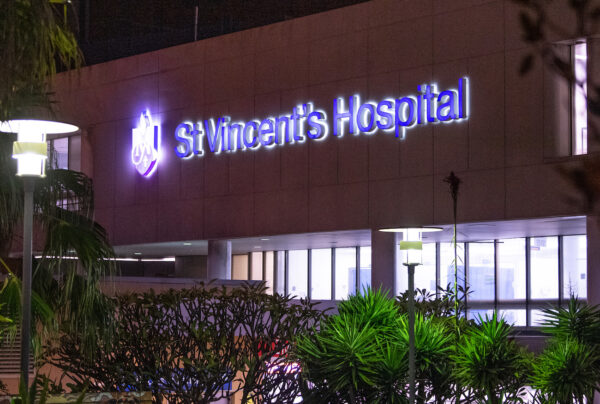 On Monday, the laboratory revealed that it sent out almost 1,000 inaccurate test result notifications. The recipients were told they were COVID-19 negative when their results hadn't been returned—about half were confirmed to have the virus later.
On Boxing Day, the hospital further confirmed that over 400 people who initially received a negative result on Christmas Day, had to be notified later that they were COVID-19 positive.
NSW Health Deputy Secretary Nigel Lyons said the changes to quarantine requirements ensured safety for healthcare workers and patients while maintaining capacity within the system.
"Healthcare workers are the most vital workers needed in a pandemic, and the safety of staff working at NSW Health is of the utmost importance," Lyons said in the statement.
"These changes are possible because healthcare workers are required to be vaccinated, many have recently received booster doses, they are trained in infection control practices, they wear PPE in the workplace, and they have access to rapid testing."
NSW recorded 6,062 new cases of COVID-19 on Tuesday. The number of hospitalised patients has risen from 521 on Monday to 557, while the number of patients in intensive care units (ICU) has risen from 55 to 60.
The state also recorded its first death from the Omicron strain on Monday.