Thursday marked 13 days that one Canadian and 16 U.S. citizen missionaries have been held by Haitian kidnappers for $17 million. The kidnappers threaten to kill the hostages unless they get $1 million per person.
The hostages are in Haiti to do work for the Ohio-based Christian Aid Ministries and were abducted on Oct. 16, while on a trip to visit an orphanage supported by the organization.
The group includes six men and six women ranging in age from 18 to 48, and five children ages 8 months, 3 years, 6 years, 13 years, and 15 years.
Before the kidnapping, their work throughout Haiti included supporting thousands of needy school children, distributing Bibles and Christian literature, supplying medicines for numerous clinics, teaching Haitian pastors, and providing food for the elderly and vulnerable.
In recent months, they were actively involved in coordinating a rebuilding project for those who lost their homes in the August 2021 earthquake, according to Christian Aid Ministries, which regularly updates the situation on its website.
The website also has frequent prayer requests for the hostages to have endurance and to show Christlike love; for government leaders working to release the hostages; and specifically for the kidnappers, that they would experience the love of Jesus.
These families are from Amish, Mennonite, and other Anabaptist communities in Wisconsin, Ohio, Michigan, Tennessee, Pennsylvania, Oregon, and Ontario, Canada.
Christian Aid Ministries invited believers from around the world to join them Wednesday in a day of prayer and fasting, and to be mindful that their workers are not the only victims.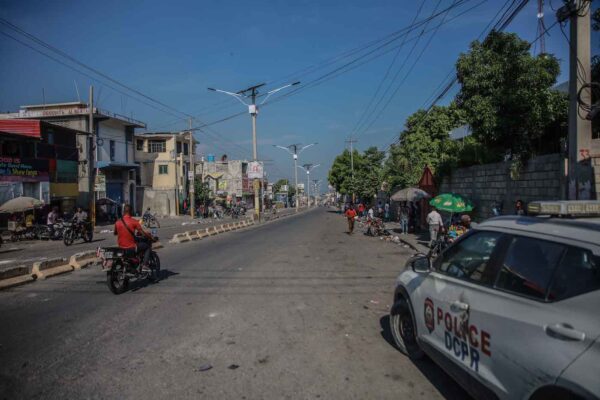 The blog said Haiti had 600 kidnappings from January to September 2021, compared with 231 over the same period last year. It encouraged everyone to pray for others who are being held hostage, and those recovering from the experience of being kidnapped.
"Occasionally we are asked why our workers were in Haiti. Why travel to dangerous places? Why not let these countries take care of their own issues?" the blog says their faith calls them to get involved.
"We live in a very broken world. A world of broken relationships, broken trust, and broken political systems. It is a world of loneliness, fear, and violence. And Jesus came, not just so men could go to heaven when they die, but also to show the kind of a world God intends right here on earth. God desires a world where the hungry are fed, abandoned orphans are cared for, and where lonely refugees are provided for. Jesus came to redeem this broken world and has called His church to work with Him."
They note that as missionaries, they can usually return to a comfortable lifestyle in the United States, but many in Haiti cannot find comfort.
"In their current lawless situation, where anarchy reigns, Haitians live under constant fear. They have no way to escape. For many, every trip to the market is overshadowed by the continual threat of violence. As we continue to pray earnestly for our American staff, we also encourage fervent prayer for the Haitian people."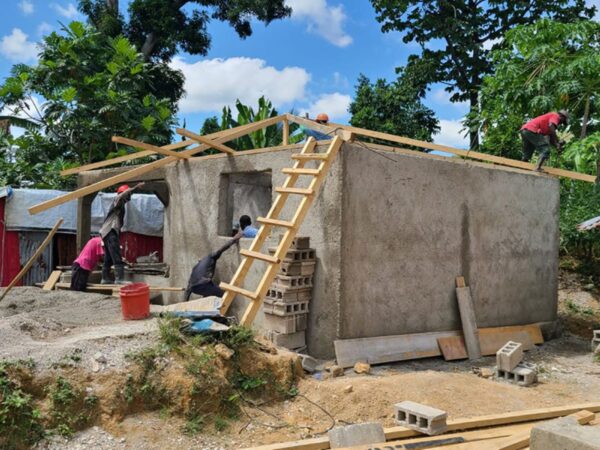 Millions of Haitians are facing great difficulties due to ongoing political problems that have intensified in recent days, Christian Aid Ministries said in a Wednesday press release.
"Haiti is in a state of anarchy with no active government. Gangs are in charge of many areas and controlling the fuel and goods at the seaports," the release said.
"In many areas, fuel is not available and where it is still available it costs an exorbitant amount. Most people are staying close to home because travel is too dangerous. Fear abounds everywhere. Pray that God could bring peace and stability in the midst of this fear and chaos."
The U.S. State Department gives Haiti its highest travel advisory warning, "Do not travel," saying kidnapping is widespread and victims regularly include U.S. citizens. Kidnappers may use sophisticated planning and kidnapping cases often involve ransom negotiations and U.S. citizen victims have been physically harmed during kidnappings.
Violent crime, such as armed robbery and carjacking, is common.
Travelers are sometimes followed and violently attacked and robbed shortly after leaving the Port-au-Prince international airport. Protests, demonstrations, tire burning, and roadblocks are frequent, unpredictable, and can turn violent.

The U.S. government is extremely limited in its ability to provide emergency services to U.S. citizens in Haiti and local police generally lack the resources to respond effectively to serious criminal incidents, according to the State Department.
In a press briefing late last week, State Department spokesman Ned Price said the department has sent additional personnel and resources to support efforts to get these U.S. citizens to safety.
"Our embassy team is in frequent contact with Haitian authorities at the highest levels. That includes those in the Haitian government, the Haitian National Police," Price said.
"We're in touch with Christian Aid Ministries, the Canadian government, as well as the family members of the victims, and we'll continue to work with them. We'll continue to work with our interagency partners on what is very much an ongoing matter and an ongoing investigation," he said.
"When it does come to these matters generally, it is best that we not detail the steps we're taking. Our focus, our sole focus right now is on bringing these individuals to safety."