Hundreds of reporters, editors, and other employees at The New York Times launched a 24-hour walkout on Dec. 8, arguing that discussions between their union and the company have stalled. This is the first strike of its size and scale at the newspaper in 40 years.
"Over 1,100 New York Times workers are now officially on work stoppage, the first of this scale at the company in four decades. It's never an easy decision to refuse to do work you love, but our members are willing to do what it takes to win a better newsroom for all. #GuildStrong!" the union wrote in a tweet on Dec. 8.
The NewsGuild of New York noted that both sides participated in 12 hours of negotiations on Dec. 6 and 7. The talks have involved raising salaries, increasing the minimum pay for new employees, enhancing benefits, preserving pensions, and remote-work policies. It was claimed that the company walked away from the negotiating table with five hours to go. But the company said in a statement that it was still in talks when they were informed a strike would occur.
"It is disappointing that they are taking such an extreme action when we are not at an impasse," the paper's representatives said in a statement.
Journalists at the NY Times haven't been given a working contract since March 2021.
The union also addressed concerns over the company's performance rating system. Citing an August study, officials contend that current review efforts are "discriminatory" as "guild members were more likely to get the top ratings" than black and Hispanic members.
A picket-line demonstration took place at the newspaper's headquarters in midtown Manhattan on Dec. 8; the protest featured some of the NY Times' most prominent names, including Pulitzer Prize-winner Nikole Hannah-Jones.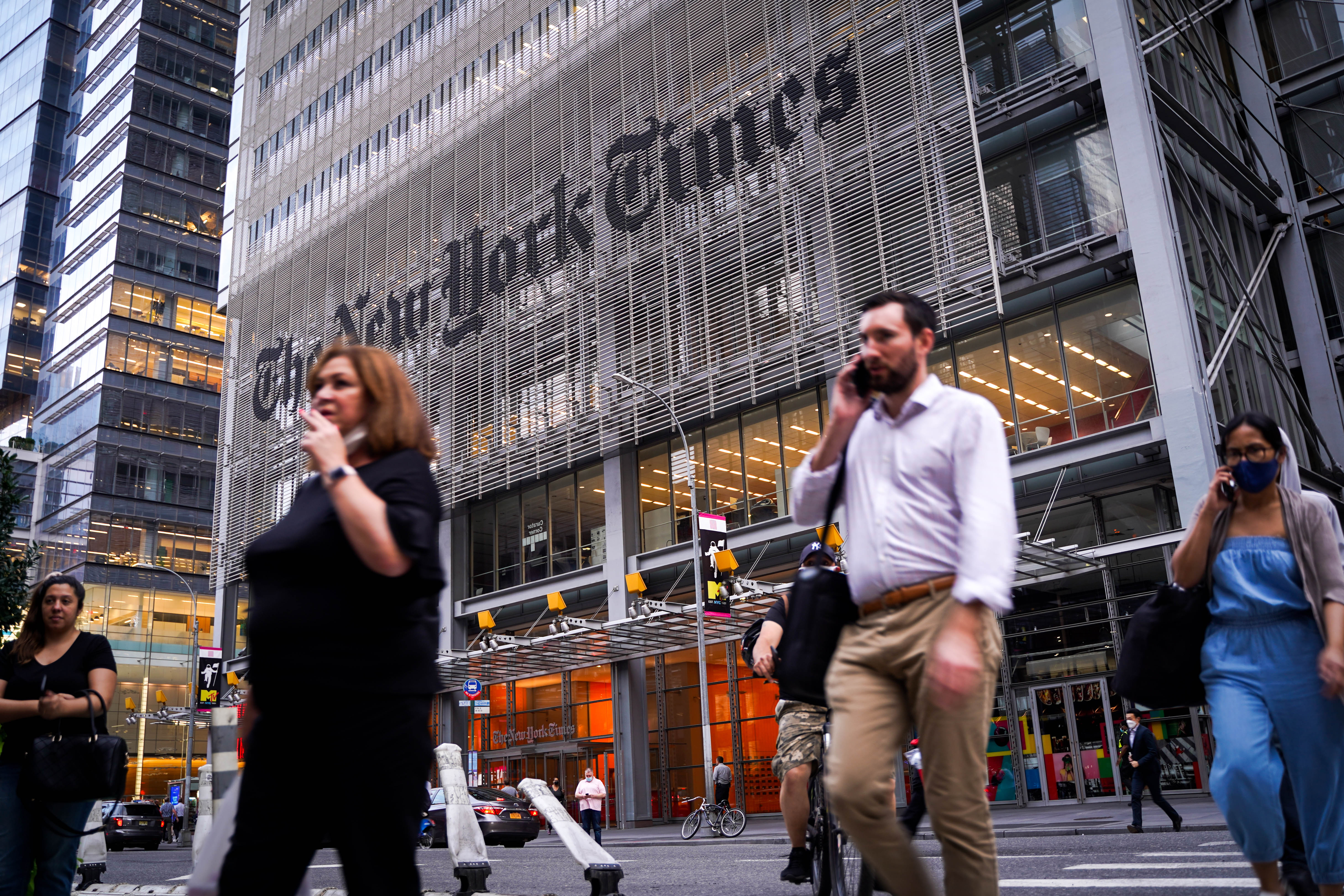 Joe Kahn, the executive editor of the NY Times, wrote in a note to the newsroom that he was disappointed by the decision.
"Strikes typically happen when talks deadlock. That is not where we are today," he stated. "While the company and the NewsGuild remain apart on a number of issues, we continue to trade proposals and make progress toward an agreement."
Union officials have denounced the company for its expenditures, including $150 million in stock buybacks to investors and exorbitant pay hikes to CEO Meredith Kopit Levien and Publisher A.G. Sulzberger.
"This is a sad day for @nytimes," wrote Amanda Hess, second vice president at NYGuild and critic-at-large. "This company pledged $150 million in stock buybacks this year, but it's offering staff what amounts to a pay cut, during record inflation in the most expensive city in the world. I love the Times and wish it loved me back."
According to Deputy Managing Editor Cliff Levy, the paper agreed to boost wages by 5.5 percent if the contract were adopted. However, the union had pushed for 10 percent raises to keep up with inflation and offset the paucity of wage hikes over the past two years.
"Their wage proposal still fails to meet the economic moment, lagging far behind both inflation and the average rate of wage gains in the United States," the union said in its announcement.
How Is the Newspaper's Coverage?
So far, the NY Times' reporting and publishing haven't been disrupted. The front page featured the breaking news that WNBA star Brittney Griner would be freed in a prisoner swap with Russia for international arms dealer Viktor Bout.
The newspaper's content is being handled by non-union workers.
In the meantime, Hess encouraged readers to boycott all NY Times platforms "and stand with us on the digital picket line!"
"Read local news. Listen to public radio. Make something from a cookbook. Break your Wordle streak," she wrote in a tweet.
Rep. Jamaal Bowman (D-N.Y.) urged the public to "not cross the digital picket line."
"Tonight at midnight, 1,100 workers @nytimes are going on a 24-hour strike. Here's what you can do … Do not engage with any of the New York Times platforms. DO NOT CROSS THE DIGITAL PICKET LINE. Get your news from other sources and tell your friends to do the same. @nyguild," he wrote in a tweet.
The Service Employees International Union, which represents workers in the United States and Canada, celebrated the newsroom's employees.
"Hats off to @nytimes newsroom staffers who are rising up to win better pay! It's time we hold corporations accountable and demand they pay working people a livable wage. #RaiseTheWage," the organization wrote in a tweet.
Elon Musk also chimed in, calling it "Woke v Woke."
In recent years, the newspaper has experienced shorter walkouts, including a half-day protest in August in support of a new union representing technology workers who allege unfair labor practices. Over the past decade, there have been other instances of limited work actions, including lunchtime walkouts.
The industry is worried that the walkout might impact other publications if trade unions advance their protests. For example, the regional editions of The Wall Street Journal and USA Today outsource their printing to the NY Times' College Point, Queens, printing facility.
Teamsters 804 confirmed that it would stand in solidarity with unionized journalists.
"We are responsible for the logistics operations that keep the New York Times and 620 Eight Avenue operating and thriving," it said in a statement.
The NY Times shares slipped as much as 0.7 percent on Dec. 8. The stock has tumbled nearly 30 percent year to date.